Two Books To Help Observe Holidays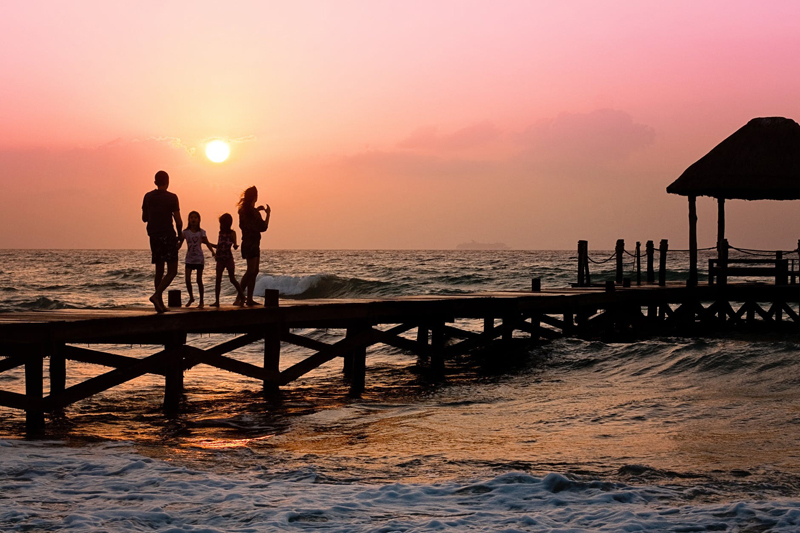 As we approach religious Holidays there are two things we're likely to do: cook and go to church! If we want to enhance our family's experience, we'll share the fruits of both these labors with others. Here are two books that may help make these activities smoother and far more flavorful.

How to Be a Perfect Stranger, edited by Stuart M. Matlins & Arthur J Magida, won Best Reference Book of the Year in 2003, and I can see why. It's subtitle is The essential religious Etiquette Handbook. We live in the most religious nation, and continent in the industrialized world, meaning that while Europe has empty gothic cathedrals, we got soul. As Sanford Cloud, Jr observes in the Preface, "The truism that 11:00 on Sunday morning is the most segregated hour in North American life does not refer to race only." While we may work, play, and go to school with many people who are different from us, for the most part, we go to church--whatever sect, denomination, church, or "other" we belong to--with people who are very like us, and don't venture much into other sanctuaries or places of worship.

We in The Church have always been strongly encouraged to invite others to join us in worship. And while most of us do not, as a rule, attend worship services of others (heavens, we have more than enough on our plates with our regular three-hour block, plus this or that presidency, plus this or that council, plus….) There may be times that we are invited to attend a special ceremony of a friend or family member, and, even if do not ever venture into the chapel of another faith, it can be very valuable to have a basic understanding of what others believe. This book offers that. 29 unique faith traditions, found in America and Canada, including Baha'I, Jehovah's Witness, Native American traditions, Lutherans, and…..us. Each faith is covered in its own chapter that gives a very brief history and basic beliefs, information on the main worship service—including appropriate dress, where a guest should sit, the order of the service, if contributions will be collected, etc. Special vocabulary and dogma are covered, as well as anything of note someone unfamiliar with the faith might find useful. Holy days and "Life Cycle Events" (such as blessing a baby or a Baptism) are discussed.

For me the best indicator of the book's helpfulness and accuracy is the chapter on The Church of Jesus Christ of Latter-Day Saints. I was pleased to find no errors. I did note a couple of things a non-member might be tripped up on that aren't mentioned, such as the fact that we do not applaud in the chapel, and that after sacrament meeting we have two more hours of services, but what is there is The reason for this is that the editors were concerned enough with providing the best information that they compiled their information from questionnaires they sent to the National Headquarters of each tradition covered in the book. Clearly this is not a comprehensive guide to each religion's beliefs, doctrine, and history, but it is a valuable resource in increasing understanding and respect among those of differing faiths.


To Every Season is a family holiday cookbook written and illustrated by Jane Breskin Zalben, that may add to your family's traditional recipes, or offer ideas for new dishes to try. Most of these recipes are simple, with just a few ingredients and easy-to-follow instructions. The book covers all the major holidays, offering 3-7 recipes for each, as well as. Children who are primary age will need help, but will be able to participate in the preparation of most of these, and will like the whimsical illustrations. Just today I made "Irish Soda Bread" with my kiddoes (although purists would argue that "traditional" soda bread does not contain butter, caraway seeds, or raisins), we were very pleased with the results. Next week we will make the "Lemon Poppy Pound Cake" for April Fools, and I wouldn't object if someone made me "Fluffy Cinnamon French Toast" or "Chocolate-Dipped Strawberries" for Mother's Day.

With a list of suggestions for "Halloween Haunted house Party Foods" and unique offerings, such as "Orange Couscous" for Memorial Day, To Every Season is a good option for families who have children of varying ages and abilities.







You Should Also Read:
The Thanksgiving Ceremony - Book Review
A Christ-Centered Easter - Book Review
Eve and the Choice Made in Eden - Book Review


Related Articles
Editor's Picks Articles
Top Ten Articles
Previous Features
Site Map





Content copyright © 2021 by Jamie Rose. All rights reserved.
This content was written by Jamie Rose. If you wish to use this content in any manner, you need written permission. Contact Jamie Rose for details.