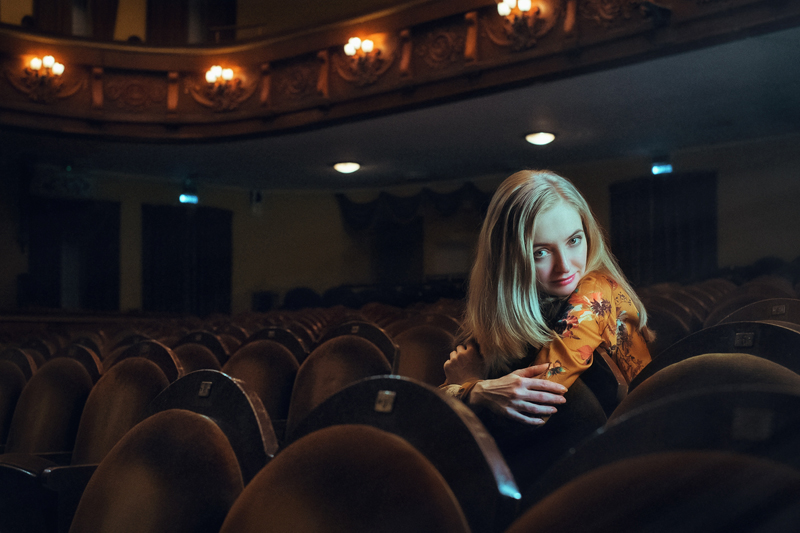 The meteoric rise and fall of soul singer Amy Winehouse is depicted in chronological order in Asif Kapadia's documentary "Amy". It is a conventional approach, but also emotionally potent and affective. Over the course of two hours, we see the tragic trajectory of a fresh-faced, talented teen who gradually transforms into a gaunt and haunted soul.

Winehouse was born in 1983 in a northern London suburb. Kapadia's film makes clear that her addictive, self-destructive behavior did not suddenly begin when she achieved celebrity status. Winehouse was on anti-depressants in her early teens. She also suffered from bulimia, vomiting after every meal in order to control her weight. Her parents, who separated when Amy was nine, knew she was bulimic but did not take the issue seriously. The condition, when combined with the effects of drug and alcohol abuse, contributed to her early death.

Amy's musical tastes gravitated toward jazz. By the time she was sixteen, she was a vocalist with England's National Youth Jazz Orchestra. Her sultry voice with its mellow vibrato sounded mature beyond her actual age. "Amy" features clips of her early live performances, which are accomplished and effortless. By 2011, however, Winehouse was drinking onstage and actually refused to sing during a disastrous performance in Belgrade.

Winehouse was constantly filmed and photographed throughout her life. There is a disquieting scene in which Amy is trying to walk to her car and is surrounded by paparazzi. The camera flashes are blinding and she lashes out at the photographers with her fists. She looks like a hunted and wounded animal. The behavior of the paparazzi is deplorable, but not shocking. What is disturbing is that the people closest to Amy also took advantage of her in vulnerable situations. Her husband of two years, Blake Fielder, filmed her while she was high. Fielder was arrested and imprisoned while still married to Winehouse, and he comes off in the film as selfish and opportunistic.

Kapadia interviewed Amy's childhood friends, her two managers, and her parents for the film. He frequently keeps them off-camera, though. Their voices are heard over scenes of Amy's life or during overhead shots of the London neighborhoods where Amy lived. He also displays the lyrics of Amy's songs on the screen while she is singing. He tells Amy's story mainly through her confessional songs, interviews, and live performances.

In 2009, Amy had a hit with her upbeat, Motown-inspired song "Rehab". She defiantly sings about her refusal to seek treatment. When Amy died, her blood alcohol level was 45 times higher than the legal limit. The song now sounds like an ironic and unanswered cry for help.

"Amy" was originally released in 2015. The film is rated R for language. It is available on DVD with director commentary and bonus scenes, and also on Amazon Video. I watched the film at my own expense. Review posted on 12/26/2015.
You Should Also Read:
Watch Me - A Memoir Book Review


Related Articles
Editor's Picks Articles
Top Ten Articles
Previous Features
Site Map





Content copyright © 2021 by Angela K. Peterson. All rights reserved.
This content was written by Angela K. Peterson. If you wish to use this content in any manner, you need written permission. Contact Angela K. Peterson for details.