Cocktail Bar Measurements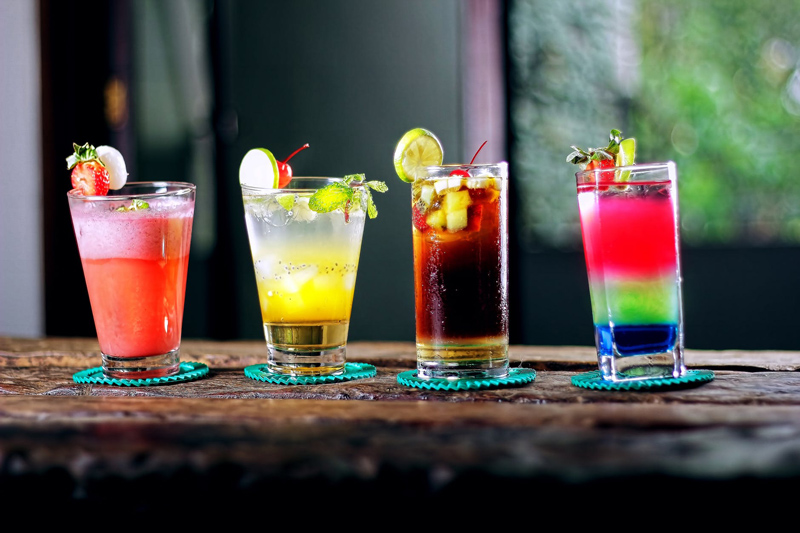 Most drinks aren't very large so accuracy in mixing ingredients is essential for best results. When a cocktail is carefully prepared, it tastes great and the alcohol content is just right - not too strong but not too wimpy, either.

Except for a few exceptions to the rule, most of the measuring tools you use in the kitchen are great for bar use, too. We seldom see food recipes calling for jiggers, shots, and ponies, though, and these measures are the backbone of all cocktail bar measurements.

A jigger is the standard measure of one serving of hard liquor. For medical and legal purposes in the United States, a drink containing one jigger of hard alcohol contains the same amount of ethyl alcohol as a 12-ounce bottle or can of beer. Each of the jigger of hard stuff and the 12 ounces of beer contains the same amount of alcohol as a 5-ounce pour of wine.

A drink glass unique to the bar is the shot glass. These very small glasses are meant to contain one jigger (one shot) of the desired beverage. Hard liquors are often drunk straight from a shot glass. Also, the glass itself became the name for a popular but oh-so-potent type of cocktail - the shooter!

So. . . a jigger is the same as a shot. They both represent 3 tablespoons of fluid, or 1.5 fluid ounces. You can use the same measuring device to mix drinks calling for jiggers as for those calling for shot measures. In other words:

A jigger = a shot = 3 tablespoons = 1.5 fluid ounces

The other unit of measure common to the bar but not the kitchen is the pony. The pony is simply a smaller measuring tool, holding just 2 tablespoon of liquid instead of 3. In other words, a pony contains .75 fluid ounces whereas the jigger contains 1.5. Those stainless steel, double-ended shot glasses seen just about everywhere consist of a jigger on one end (the larger) and a pony on the smaller end.

Other measurements commonly used at the bar as well as in the kitchen - the dash, splash, teaspoon, tablespoon, and cup - carry the same weight in both locations. A one-cup measure in the kitchen will measure 8 ounces of liquid, exactly the same as it would measure in the bar. Larger measurements such as the cup are almost always used for mixing cocktails in large batches or for punches.

You Should Also Read:
How Much Is A Measure?
Bar Terms
Blood ALcohol Content


Related Articles
Editor's Picks Articles
Top Ten Articles
Previous Features
Site Map



Follow @drinkandbemerry
Tweet



Content copyright © 2022 by Sandy Hemphill. All rights reserved.
This content was written by Sandy Hemphill. If you wish to use this content in any manner, you need written permission. Contact Sandy Hemphill for details.