Deceptive Barcodes Lead to Animal Welfare Issues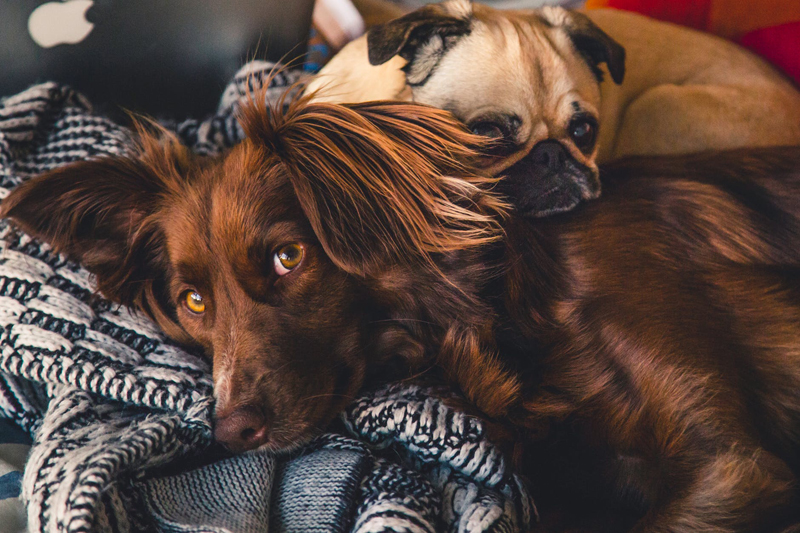 In 2008, the Humane Society shed light on deceptive labeling practices to the Federal Trading Commission. It was discovered that more than 70% of products labeled with the generic terms "faux" or "fake" actually contained animal skin and fur. In 2009, greater consumer awareness of "faux" material, mostly imported from China, caused manufactures to suffer losses. The corporate solution was to change labeling practices to keep consumers confused. Consequently, a majority of manufactures shifted to labeling products by their points of distribution rather than the country of origin, further complicating responsible shopping.
In October 2011, responsible shoppers frustrated with deceptive marketing practices, gravitated to barcode information posted on social network sites and through email distribution. The details led consumers to believe that the first three numbers on a barcode strip indicated from where a product originated, and so long as consumers purchased products based on these numbers they could consider themselves responsible shoppers. Unfortunately, this is inaccurate information.
The first three numbers of a barcode indicate in which country the product was first assigned the barcode for distribution, not its origin. Therefore, if a product was made in China but was intended for distribution from America the barcode would reflect an American number. The hopes for this barcode clue rallied shoppers who wanted to boycott countries, like China, that practice the inhumane treatment of animals.
The largest concern with China is the omission of any animal welfare mandates. The country leaves many with the impression that China condones unnecessarily cruel treatment, barbaric slaughtering methods, and sends a message out to the world that actions such as skinning animals alive for their fur is acceptable conduct.
Many consumers feel as though they are held hostage to the unethical standards of manufacturing companies and countries like China, so here is a bit of bright news. Since 2008, the Taiwanese government has made strides in their animal cruelty laws to better protect domestic animals and wildlife welfare issues. The Taiwanese government has enacted animal welfare policies for the benefit of attracting the conscientious consumer. Taiwan continues to strive towards effective implementation of animal welfare policies. Although the system is still a work in progress, Taiwan is making an active effort. The animal welfare reform in Taiwan stands as evidence that responsible consumerism has an impact on global marketing.
For those who choose to make a conscientious effort towards making humane purchases here are some simple guidelines to follow.
Avoid ambiguous labels. If a product only lists its area of distribution without its origin of production and chooses not to disclose the specific materials used, do not purchase the item. Rather, look for a suitable alternative that discloses full, specific information.


Avoid purchasing items with animal skins and fur. This would include items that state the material used is "faux" or "fake." Be mindful when purchasing such items as stuffed animals, pet toys, throw rugs, costumes, clothing, and footwear.


Unless a feather product "real" or "fake" specifically labels itself as cruelty-free, it is best to avoid its purchase. Most feathers on the market come from the process of harvesting, which is vastly different from the natural molting process. Feather harvesting is a slow, painful, process that cannot be survived. Common items to avoid purchasing would include feather boas, any Goose Down filled item, and feather weaves for hair.


Avoid products that contain cashmere, angora, silk, or merino wool. Materials acquired from these animals to make products are deliberately cruel. These animals are bred for the specific purpose of slaughtering and are not afforded the right to live.


Look for humane alternatives like cotton, polyester, nylon, polar fleece, rubber, synthetic leather (Pleather), linen, milkweed, cotton tree, and synthetic fibers made from recycled goods, as is found in Tencel and Polartec materials.
Ultimately, the power for productive change rests with consumers and not barcode numbers. When shopping for items, implement sound judgment to make informed purchases. Look for straightforward labeling that provides complete details and avoid those products that do not. This course of action is the best chance to bring humanely produced goods to market and enact effective global animal welfare protocols.
For those interested in lending their support, sign the
Humane Shopping Initiative
.
You Should Also Read:
Ugg Boots are Ineffective Fashion
Feather Weave for Hair is Fowl
Animal Testing for Cosmetics


Related Articles
Editor's Picks Articles
Top Ten Articles
Previous Features
Site Map



Follow @WildlifeWelfare
Tweet





Content copyright © 2022 by Deb Duxbury. All rights reserved.
This content was written by Deb Duxbury. If you wish to use this content in any manner, you need written permission. Contact Deb Duxbury for details.