Time to Fly - Book Review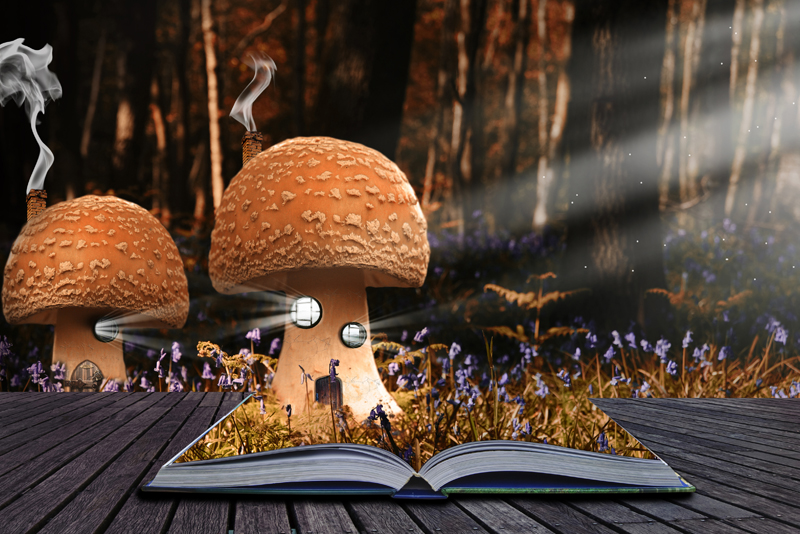 Time to Fly
by Barbara Lanza introduces the reader to Fairy Lane. Fairies inhabit the magical world of Fairy Lane. There Petals and her little sister, Violet, live with their parents and friends. Animals live in harmony with the fairies in the picture book.
Petals wins a race as the fastest fairy child. The winning prizes are the First Place ribbon and the honor of sprinkling fairy dust on baby fairies. Baby fairies are born with wings, but are unable to fly until receiving a sprinkle of fairy dust. It is a very important job. Petals is proud of the honor.
The morning of the
Time to Fly
festival comes, the fairy dust pouch is lost. She cannot find it in her bedroom. Petals will not be able to sprinkle the fairy dust. Petals scours Fairy Lane for the pouch. As Petals flies about the area, the reader becomes acquainted with the magical community.
First, she flies to the Raspberry Patch. There is no pouch. She visits a neighbor, Mrs. Bellwort. Alas, no fairy dust pouch. Determined to find the lost container, she and the reader visit Morning Glory Patch, Willow Arch and Daffodil Hill.
Petals is frantic. She has to sprinkle the dust that evening. Back in her bedroom, she starts to clean her messy bedroom. It is one of her chores which she has not done. She puts her toys in the toy box, her clothes in the closet and makes her bed.
The fairy finds the pouch. The baby fairies will get their fairy dusting. The entire fairy community meet at the festival. The parents are overjoyed when their babies begin to fly. The happy fairies eat cookies and drink punch.
Barbara Lanza introduces children to a beautiful world of fairies. Also, she shows children even fairies have responsibilities. Petals has to sprinkle the fairy dust and clean her room.
Earthbound children do not sprinkle magic dust, but they have to clean their bedrooms. Children learn it is impossible to find anything in a cluttered room. They, like Petals, will save themselves from worry by cleaning their bedroom.
Petals is Violet's older sister. The two siblings have a good relationship. Violet wants to be like her sister. She can't wait to be able to fly like her big sister, Petals.
Barbara Lanza's illustrations in a soft palette are so perfect for a fairy story. The animals' illustrations are warm and fuzzy, too.
Time to Fly
is the first book in the Fairy Lane series. Inside the back cover, there is a map of Fairy Lane. There are places on Ms. Lanza's map that are not in
A Time to Fly
. The Silver Stream is one such place. There is sure to be in an upcoming
picture book
in the series for ages 4-8.
Just A Mess
is by Mercer Mayer. In the book, little Critter is unable to find his baseball. Why? He, like Petals, has a messy bedroom. Critter finds his baseball after he cleans his room.
Sign up to receive the free Children's Books Reviews newsletter. Do not miss any future articles.
Picture Books for Children
Dr. Seuss' Books
Don Freeman's Books
Berenstain Cubs in Bear Country
Note:
Time to Fly
by Barbara Lanza review book was received from Media Masters Publicity.
You Should Also Read:
Silly School
Whoopi's Big Book of Manners
Charlie the Caterpillar


Related Articles
Editor's Picks Articles
Top Ten Articles
Previous Features
Site Map





Content copyright © 2022 by Taisha Turner. All rights reserved.
This content was written by Taisha Turner. If you wish to use this content in any manner, you need written permission. Contact Launa Stout for details.