Picture Books for Children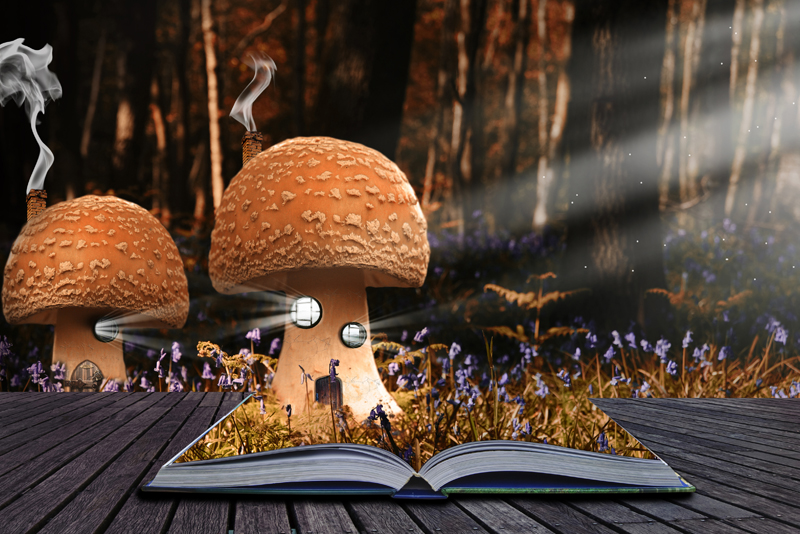 What are picture books?
Who reads a picture book? Why would a book be called a "picture book"?
Typically, picture books are designed for children between ages 0-8 years-old. They are referred to as "picture books" because the books are mainly made up of pictures. Since young children typically have a limited vocabulary they use the pictures to follow the story. Or they may use the pictures to follow the story as they learn the words.
A child's picture book will be usually forty pages or less. The colors will be vivid and bright, but they may be photograph quality or impressionist. Books for babies will have the simplest pictures, and stick with the eight basic colors. As the audience age increases the pictures may have more detail and you may find the illustrators starting to use pens or pencils to draw in more features for picture books for an older audience.
Board books
are a special type of picture books for children. Each page of a board book is much thicker than the paper pages in other picture books. This makes it easier for small children to turn the pages, and also keeps the pages from being torn. Young children can still be counted on to put the pages in their mouths so you may find favorite board books with teeth marks where they have been really enjoyed! This is why,
board books
are the first picture books that should be provided to infants and toddlers. They can enjoy them without tearing the pages.
Picture books for older children contain more text and complex issues.
They may deal with the sensitive and social questions that relate to age group. Picture books may help develop character by providing books that may deal with such issues as making friends and getting along with others. They may become conversation starters about what is going on at school, provide opportunities to discuss the issues of conservation, bullying, social responsibility and a myriad of other topics children are faced with today. With appropriate picture books, you can discuss topics facing children as they try to increase their awareness about the world they live in.
As preschool and emerging readers start to read on their own, the pictures in "picture books" help them comprehend the story and aids in keeping their interest. The next books for these children are
early reader chapter books
. Young readers always feel so good when they graduate to "chapter books"! These books are divided into short chapters with a few pen or ink sketches. They prepare readers for reading novels and beyond.
There are many picture books for children available at each reading level. Choose the correct type for the age group. Ask at the library if you are unsure. Since new authors are releasing picture books each month they will be available to advise you on books that have just arrived.
Provide your children with the opportunity to succeed by providing them with a regular routine. They need to know where to sleep and what time they are expected to be in bed. It doesn't make you a bad parent to have a routine; it actually provides a safe harbor for a child. A set bedtime and place to sleep should become part of the daily routine. Read a
bedtime story
as part of the nightly ritual. Read quiet, comforting books to children in their warm, comfy bed. This allows a child to associate reading with comfort and a safe haven.
Children's Books
List of Dr. Seuss Books
List of Magic Tree House Books
Note: Picture books are from my personal library bulging with children's
You Should Also Read:
Curious George Books
Goodnight Moon
Charlie the Caterpillar


Related Articles
Editor's Picks Articles
Top Ten Articles
Previous Features
Site Map





Content copyright © 2022 by Launa Stout. All rights reserved.
This content was written by Launa Stout. If you wish to use this content in any manner, you need written permission. Contact Launa Stout for details.