Same-Sex Marriage and Education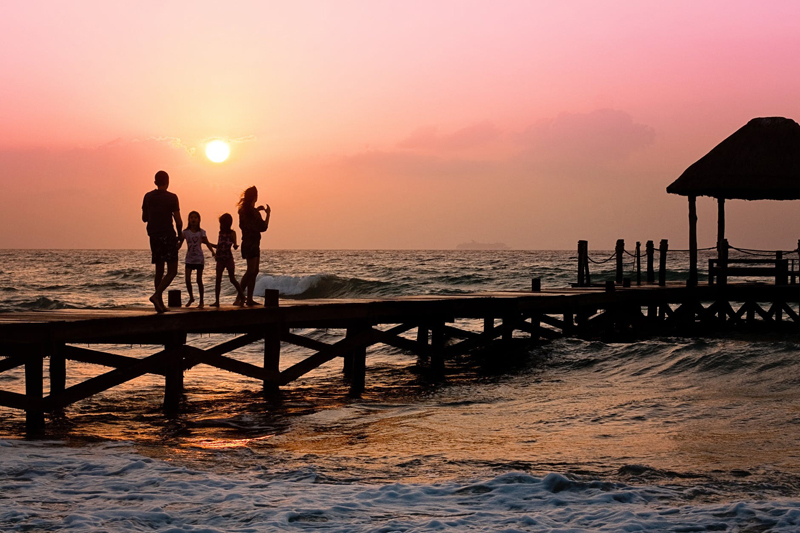 If same-gender couples are allowed the legal clout of becoming 'equal' to heterosexual couples, then more than just wedding ceremonies will be affected. All entities—from landlords to employers to school districts--will have to acknowledge them as 'equal' to heterosexuals and give them 'equal' treatment.

What will that mean for the school system?

We already know that there are children's books which feature children with two mommies or two daddies but these books are usually only read by choice; which is the way it should be. However, if same-gender marriages are allowed, then books of this nature will become 'forced' reading. Textbooks will be required to change (at taxpayer expense) to reflect this 'minority' lifestyle and give it 'equal' treatment.

Furthermore, teachers will be required to incorporate books featuring same-gender topics and information (both fiction and non-fiction) into their curriculum. No longer a choice, laws will mandate that our children be force-fed information regarding this lifestyle through public education; all of it paid for from our pockets. If a school district refuses to use such curriculum the American Civil Liberties Union and Lambda Legal Defense Fund will quickly pull them into court where they will face major legal costs (again at our expense) only to be told by the judges they have to comply with the new laws or lose all funding. Anyway you turn the page it is going to cost us billions of dollars to comply. (Lambda Legal Defense Fund is a national civil rights group representing gays, lesbians and those with HIV.)

Once the laws hit the books and new books will be the law, you teenage son or daughter may have to read a book about a gay student finding romance with someone of the same gender and then give a report on it. Teachers will be required to lead classroom discussions on same-gender lifestyles and biology classes will be forced to incorporate information about homosexual relationships—including the fact that pregnancy is not a danger for homosexuals—opening a whole new way for teens to experiment with premarital sex 'responsibly'. Forget abstinence when you can fool around with your best friend and not worry about unwanted pregnancies.

Units of study will also focus on homosexual feelings, telling our youth that it's all biologically based and can't be controlled. (Do we tell those who are biologically predisposed to alcoholism that their drinking can't be controlled? No! But we will be expected to tell our impressionable youth that gay and lesbian actions are to be accepted as something they can't control. What hypocrisy.) Can you imagine the effect those homosexual units will have on insecure teenagers who think they are different because they haven't yet started feeling attracted to members of the opposite sex? They may begin to believe they are biologically programmed to have homosexual feelings before their real feelings have time to kick in. Others will feel they've been given legal freedom to engage premarital sex, as long as it's with someone of their own sex.

You think I'm joking? Read on.

Books and curriculum will not be the only part of schooling affected. Oh no. Channel One, a news channel viewed by millions of middle and high school students every day, will have to feature gay and lesbian news, commentaries, profiles and interviews.

Additionally, local schools will be forced to charter, support and advocate gay and lesbian groups and clubs on campus, giving them equal time, money and publicity. Long-held school traditions will also be altered or removed. If homosexuals students decide they want to produce a school newspaper focusing on their lifestyle, schools will be forced to comply or shut down their regular, long-published student newspapers. Homecoming King and Queen? If pressed by the minority, students will now also be forced to elect a Homecoming King and King along with a Queen and Queen or risk discrimination charges. Fund a Lesbian Prom or a Gay Ball? Across the nation school monies will be forced to support a very vocal, taunting minority; which means less for the majority.

Furthermore, students and advocates of homosexuality will face no penalty for speaking out about their views; but if a student or parent speaks their views—even without harshness--and they run contrary to the minority, they will run the risk of litigation, career penalties and legal investigations. This type of reverse discrimination frightens good people into staying silent for fear of legal repercussions.

Remember King Noah? I love what the book of Mosiah says about him. "For behold, how much iniquity doth one wicked king cause to be committed, yea, and what great destruction.

….And behold, now I say unto you, ye cannot dethrone an iniquitous king save it be through much contention, and the shedding of much blood.

For behold, he has his friends in iniquity, and he keepeth his guards about him; and he teareth up the laws of those who have reigned in righteousness before him; and he trampleth under his feet the commandments of God.

And he enacteth laws, and sendeth them forth among his people, yea, laws after the manner of his own wickedness; and whosoever doth not obey his laws he causeth to be destroyed; and whosoever doth rebel again him he will send his armies against them to war, and if he can he will destroy them; and thus an unrighteous king doth pervert the ways of all righteousness."

Sound kind of like Satan's current movement with all his legal minions, doesn't it?

But what does the Lord tell us?

"Therefore, choose you by the voice of this people, judges, that ye may be judged according to the laws which have been given you by our fathers, which are correct, and which were given them by the hand of the Lord.

Now it is not common that the voice of the people desireth anything contrary to that which is right; but it is common for the lesser part of the people to desire that which is not right; therefore this shall ye observe and make it your law—to do your business by the voice of the people.

And if the time comes that the voice of the people doth choose iniquity, then is the time that the judgments of God will come upon you; yea, then is the time he will visit you with great destruction even as he has hitherto visited this land.

So what can you do? Vote! Get involved! Let your voice be heard, louder than the minority. Write letters to the editor. Blog.

It's not a matter of simply saying if same-gender marriage's become legal you'll simply put your children in private or religious schools. If same-gender marriages gain legal, 'equal' ground with traditional marriages, even private and religious schools will be forced to comply.

How can a religious school be forced to teach homosexuality when their doctrines are against it? The article Same-Gender Marriages and Religion will give you the very frightening answer.



You Should Also Read:
Same-Sex Marriage and Marriage
What's The Fuss On Same-Sex Marriage?


Related Articles
Editor's Picks Articles
Top Ten Articles
Previous Features
Site Map





Content copyright © 2022 by T. Lynn Adams. All rights reserved.
This content was written by T. Lynn Adams. If you wish to use this content in any manner, you need written permission. Contact Jamie Rose for details.