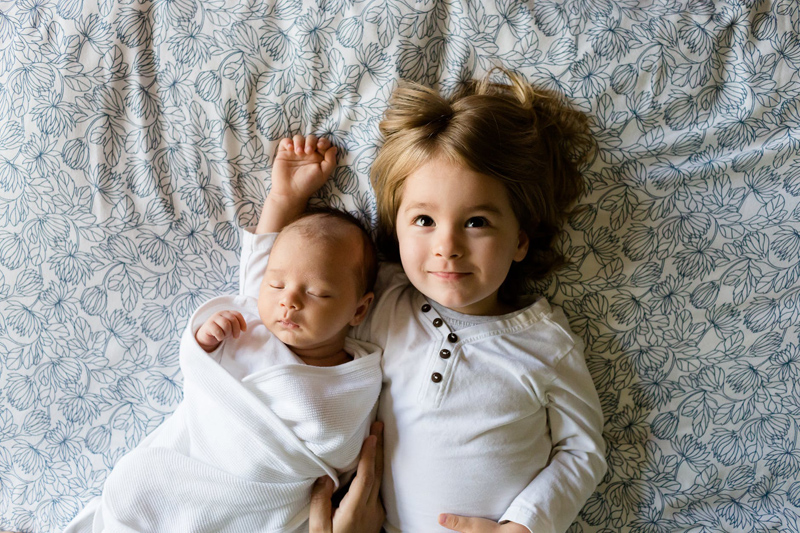 Enter any shopping mall, amusement park or kid activity and you are bound to see a child walking around with a Velcro bracelet or novelty backpack attached to a "leash" leading to a parent or caregiver. These products are known as child leashes, child safety harnesses, wrist links, child tethers, kid keepers, harness buddies and more. Some parents swear by these products and others detest them. So should you use a leash or harness for your child?

I must admit that my first instinct towards these products is that I find them distasteful. There are too many ways in my opinion that our society likens kids to pets – as little life forms to be housebroken and obedience-trained rather than growing, sentient (albeit little) people. That said, having lived my life for more than 5 years now with a toddler in tow, I can certainly understand the temptation.

I grew up in Miami only 36 miles from the abduction site of Adam Walsh, a boy only a little more than a year younger than I was when he was taken. (For those not familiar with Adam, his kidnapping went on to spur the formation of the National Center for Missing and Exploited Children and his father, John Walsh, to host America's Most Wanted.) Children nationwide, but nowhere more than South Florida, grew up in the shadow of this tragically missing and murdered child. Given this, it's hard not to look at my daughters, the oldest almost Adam's very age when he disappeared, and not imagine a grisly fate if I let them out of my site for just a moment.

So, it isn't that I'm not empathetic, but some part of me just cringes whenever I see a child strapped to one of these things. And I've heard from those that use them that if you want to go down that road, you need to steel yourself against dirty looks and even comments from others who have similar instincts.

In pondering this issue, under what circumstances I would use a child leash, and what specifically has bothered me when I've seen them used, here's what I came up with:

Use Only with Consent: If using a child leash, my child would have to buy into the notion that it would make them safer and that it would make an outing more pleasant for us both. Basically, she'd have to want to wear it. For a wrist leash, that's essential, because they are usually pretty easy for a child to remove. For a backpack style, it's simply respectful to have permission before strapping on. The good news is that many of the backpacks are pretty darn cute – bears, monkeys, Elmo and lots of other options are available for kids to get excited about. (Incidentally, in researching these for this article, an "electronic leash" seemed like an ideal option, but reviews seem to indicate they are unreliable and may create a false sense of safety.) If my daughter changed her mind about wearing it, I would expect her to agree to safe and appropriate behavior without it or else to agree to put it back on.

Use Only as a "Just-in-Case": The idea of the child leash to absolutely ensure non-separation of child and parent. It is not, in my opinion, meant to be leash to lead or guide as we do with an animal. Using a leash does not preclude holding hands with a child, picking them up, or using respectful guiding words with them just as we would if not using the leash. Under no circumstances is it appropriate to pull on the leash -- not subtly to guide a child in a direction, and certainly not forcefully. Nor is it a good idea to have the child tugging on the leash. Children should be using their words if there is something they want to do or see or touch.

Use Only When Necessary: Yes, some children are more manageable than others. So each child or family has a threshold of when safety is truly a factor that may be different from others. But just because a child is willing to wear the leash doesn't mean they should. When there is no realistic safety issue, that's a great time to show down and learn appropriate boundaries for exploration with your supervision, and to practice more manageable behaviors that may preclude the need for the leash in the future.

Continue to Parent: Part of the benefit of using a leash if often seen as freeing up hands or enabling parents to focus on other things while still keeping children safe. But there's a limit to this. A child on a leash can still inappropriately bother others or touch things. A child leash is not a free ticket not to supervise children's behavior in public.

Using a child leash may be socially unpopular, but if your instincts are that this is the best option to keep your child safe and allow you to get through the day, then by all means, don't be bullied into not using one. That said, I would encourage parents, when possible, to consider Alternatives to a Child Leashes (see my related article, linked below) that might better create connection between parent and child, and encourage longer-lasting safety and self-discipline habits.

If you are considering a child leash, here's some with good reviews that make the most sense to me.

For toddlers, who are often wild about Elmo, these seems like a nice option:



For older kids or those who (like me) prefer character-free items, these come in both boy and girl colors. The tether is also removable so later it can just be a backpack rather than outlive its usefulness:





You Should Also Read:
Alternatives to Child Leashes


Related Articles
Editor's Picks Articles
Top Ten Articles
Previous Features
Site Map



Follow @bellanicki
Tweet





Content copyright © 2022 by Nicki Heskin. All rights reserved.
This content was written by Nicki Heskin. If you wish to use this content in any manner, you need written permission. Contact Nicki Heskin for details.