Alternatives to Child Leashes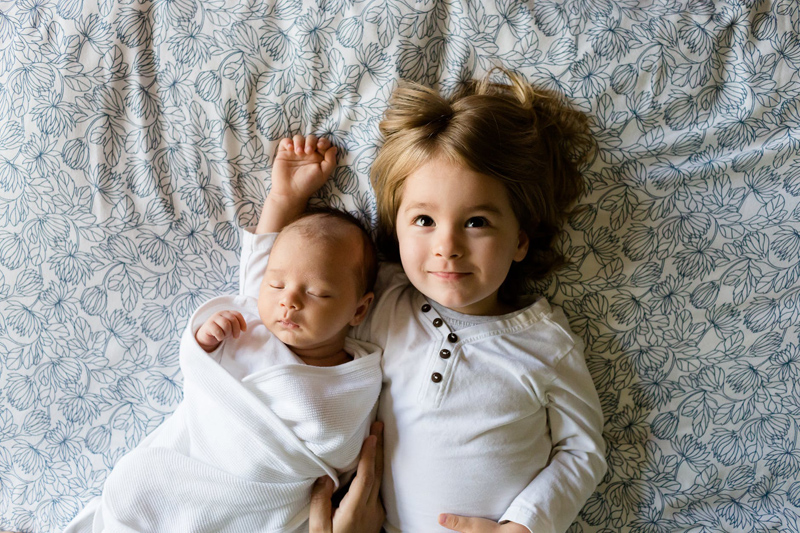 Mothers who employ child leashes as part of their child care toolbox are often ambivalent about their use. Worse, mothers I have known who use leashes or harnesses report dirty looks and nasty comments from friends and strangers because of their use.

All of us just want to keep our children safe, be able to get out of the house effectively and feel good about ourselves at the end of the day. For those who use, or want to use child leases, see my article on "Using Child Leashes" linked at the end of this article, but for those who just aren't sure about their current or potential use, here are some alternatives to consider.

Use Other Means of Controlling Children's Movement

If leashes aren't for you, consider carts, strollers, structured or unstructured carriers (wraps, backpacks, slings), or simply handholding. Those who do these things now may be thinking… duh, but mothers often give up these means due to inconvenience or time.

I don't use a child leash, but if I need to be able to look around freely, or consider a purchase carefully, I definitely put my nearly three-year-old in a cart or stroller. I bring a few toys or a book, or a snack, so that she can enjoy her time there, but I am freed up to be able to know she is safe and secure, but be able to take my eyes off of her and direct my attention elsewhere as needed. Even a leash doesn't afford you that sort of flexibility, as they still have the ability to get into whatever is in their range of motion.

Babywearing is an option for longer than many mothers think it might be. Just like kids enjoy riding on shoulders, toddlers who formerly protested being worn may get a kick out of doing it again as they get older – this is definitely the case with my daughter – back carries work great for older kids and are worth learning how to do. Add some bouncing or singing and it's all but a carnival ride for them. If you are worried about weight, the proper carrier, worn the proper way, can hold a larger child that you might think. Look for a babywearing help group in your area, or try visiting a smaller baby boutique where there are other who can help you choose what works best for you and your child and learn how to use it.

Handholding is, of course, may be the least convenient or reliable option, but hands are always available, and handholding promotes closeness rather than separation. It will probably also take longer, which brings be to my next point.

Leave More Time

Often using a child leash makes things go faster. Whether running errands or visiting a theme park, leashes can certainly make things run faster once kids get used to them, even if used within the guidelines of my related article. However, is faster always better? So what if you get in one more ride as Disneyland, or get out of the grocery store faster.

If you plan your schedule so that more time is available, and you are not rushed due to some external deadline, that extra time can translate into some great discovery and exploration time that you and your child can share together. Let them help with the shopping and ask questions and engage you in conversation. Let them notice the side attractions at the theme park that may not be on the "do this" list but are wonderful nonetheless.

Leaving more time also gives you the chance to let go and let your child start to learn how to stay close without restraint and to allow you let them wander a bit under your careful watch and learn appropriate safe distances and use good judgment in different situations, which is what needs to happen eventually anyway.

Go Without the Kids

This doesn't make sense for something like a family outing of course, but for errands, there are ages where it's just not worth the fight to bring the kids along. Run errands after the kids go to bed, while they are in school or on the weekends, with someone else watching them.
Face it, what fun are errands to a little kid. Plus, it goes so much more quickly without them, you may find you then have time for something fun you might all be able to do together that is more kid friendly.

While some of these may seem basic, sometimes we get so used to our routines (which may include needless battles with our kids) that it's worth going back to basics to help us reopen our possibilities. If you don't like using, or don't want to use a child leash – don't. There are many other alternatives available, including many more than I could fit in this article, if you take some time to consider and plan.

A cheap umbrella stroller is easy to set up, takes little room in the car and doesn't break the bank. And they last longer than you'd think...my well-used $29 stroller is going on 6 years now. Here's one that looks like a good choice to me:



An Ergo carrier is a good, everyday back carrier for a larger child, that requires no special training in how to tie or wrap:



You Should Also Read:
Using Child Leashes


Related Articles
Editor's Picks Articles
Top Ten Articles
Previous Features
Site Map



Follow @bellanicki
Tweet





Content copyright © 2022 by Nicki Heskin. All rights reserved.
This content was written by Nicki Heskin. If you wish to use this content in any manner, you need written permission. Contact Nicki Heskin for details.