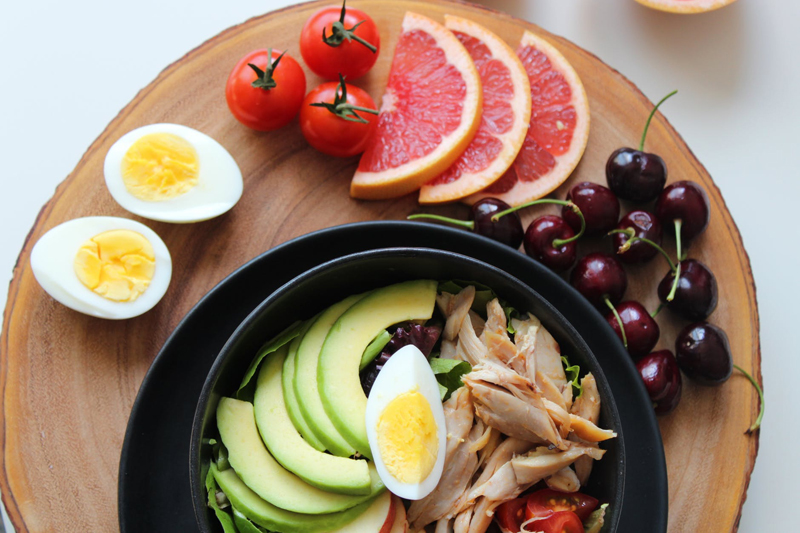 When you're first thinking about a low carb diet, you often want a safe Low Carb food list to work with. Here are suggestions for healthy, low carb foods to enjoy. Note that most low carb diets want you to begin with 20g or less a day for the first two weeks, to help convert your system to non-carb burning.
First 2 Weeks Low Carb Food List
Meats/Fish
Just about every meat and fish has 0g of carbs. The exception is processed deli meats which often have not only carbs but nitrates. Liver is also carb-rich. In general, though, every meal should have a serving of meat or fish in it.
Meat Carb Charts
Fish Carb Charts
Vegetables
It is extremely important to eat your vegetables! They are chock-full of important nutrients. Some of the lowest carb veggies are broccoli, cauliflower, cabbage, asparagus, celery, cucumber, lettuce, radishes and spinach. You can eat all vegetables in moderation, but stay away from corn, peas and potatoes! All are full of carbs. Save those for treats later on.
Vegetable Carb Charts
Fruits
While an Apple a Day might keep the doctor away, it's also very sugary. That is true for many fruits. Yes, enjoy those berries that are full of antioxidants, but don't build your menus around fruits. There are far better ways to get most of your nutrients. Fruits are best as an occasional dessert.
Fruit Carb Charts
Berry Carb Charts
Milk, Dairy and Eggs
Many people become lactose-intolerant as they age. The enzymes that babies possess to digest milk often fades away in adults. It's good to cut down your milk consumption for the first two weeks, and see how your body likes it. You might very well feel far better without it! An egg or two a day is a great way to get protein into you.
Milk and Dairy Carb Charts
Nuts and Seeds
What tasty treats! Instead of pretzles and chips, pour out a handful of nuts and enjoy. They are tasty and healthy for you.
Nuts and Seeds Carb Charts
Avoid breads, rice, grains, and potatoes during the first two weeks. All are very carb-rich. Avoid all processed foods, too, and read all labels. Drink a LOT of water - at least 8 glasses a day. You'll be amazed at the results you see!
Low Carb Basic Information
Low Carb Charts

by Lisa Shea
A must have reference guide for any low carber. Keep the carb counts of fruits, veggies, meats, alcoholic drinks and more at your fingertips.


More Details ...
Lisa Shea's Library of Low Carb Books


Related Articles
Editor's Picks Articles
Top Ten Articles
Previous Features
Site Map



Follow @LisaLowCarb
Tweet





Content copyright © 2022 by Lisa Shea. All rights reserved.
This content was written by Lisa Shea. If you wish to use this content in any manner, you need written permission. Contact Lisa Shea for details.