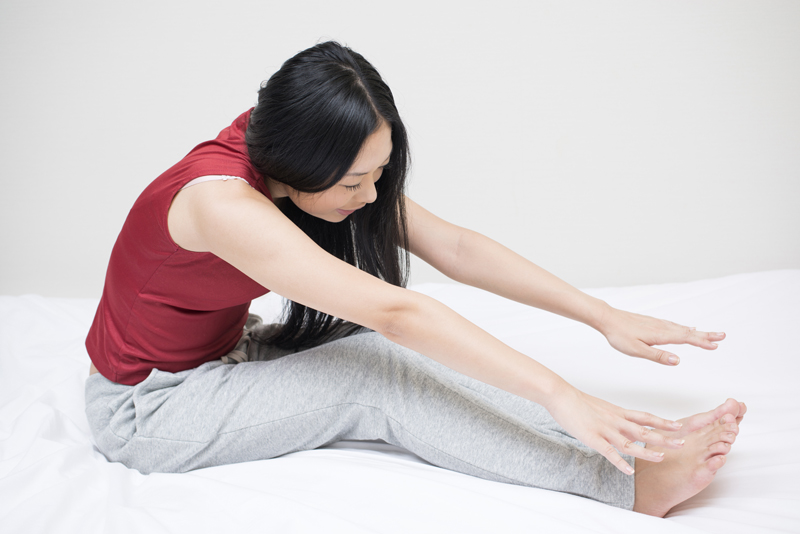 Across the USA and Puerto, the Muscular Dystrophy Association (MDA) provides treatment at 200 clinics specializing in neuromuscular disease. These clinics serve individuals with over 40 types of neuromuscular disease.

Each clinic offers their patients access to a multidisciplinary team of experts. A health care service coordinator from the MDA helps to coordinate care and answer questions. The services and tests offered vary depending on what type of neuromuscular disease an individual has.

Services at MDA clinics include diagnostic tests, clinical examination, and consultation with experts (depending on specific needs related to diagnosis) including specialty physicians (i.e., neurologists, cardiologists), speech therapists, social workers, psychologists, occupational therapists, physical therapists, and geneticists. Diagnostic tests might include test such as nerve conduction velocity (NCV), electromyogram (EMG) tests, serum enzyme tests, muscle biopsy, and/or genetic testing.

Many of the clinics also train resident physicians and conduct clinical research trials into more effective treatments and cures for neuromuscular disease. Ten of the MDA clinics have been organized into a network in order to enhance effectiveness and efficiency of clinical research. Some clinics have been designated as MDA/ALS centers, as well.

I visited a Charcot Marie Tooth (CMT) specialty MDA Clinic when it was at Wayne State University in Detroit, Michigan a couple of times. During my clinic visits, I received medical care from one of the world's leading researchers and clinicians dealing with CMT, Dr. Michael Shy.

While being seen at the clinic required a 2 ½ hour drive each way, and a lengthy visit, it was well worth my time. During this visit, I met with a genetic counselor, physical therapist, and a specialist in orthotic bracing as well as Dr. Shy. Specialists administered a nerve conduction test and tests for hand function and strength. I had the opportunity to ask questions, see a team of specialists, receive a prescription for custom orthotics and Ankle Foot Orthosis (AFOs), and review test results in one clinic visit.

Because this clinic has the support of the Muscular Dystrophy Association and additional grants for clinical services and research, there was no direct cost to me for these extensive clinic visits. The CMT MDA clinic billed my insurance, and covered any additional expenses.

Through this clinic, I also became involved in a small way in the search for more effective treatments and cures for Charcot Marie Tooth. At my first visit, my blood was drawn. Blood samples were sent to leading researchers around the world. Data collected during my visits also makes its way into research databases. Of course, involvement in research is voluntary, requiring additional paperwork and signatures.

In 2012, Dr. Shy and part of his clinical team relocated to the University of Iowa in Iowa City, Iowa. While the clinic still provides the same services, the new facility offers Dr. Shy and his team improved opportunities to meet clinical and research needs. While I have not yet been to the new clinic, I anticipate a visit - and a much longer drive - later this year. (Contact information for the new clinic can be found at the link below in resources.)

You can find your nearest clinic through calling your local MDA office. You can find your nearest MDA office with their zip code locator (listed below in Resources). Once you have located your nearest clinic, request that your physician help you by providing a referral to the clinic and sending copies of your medical record. If you have not already registered with the MDA, you will be required to register. Through registering with the MDA and being seen at one of their clinics, you too can receive world class medical care by a team of specialists.

Resources:

MDA website, (n.d.). Your MDA Clinic. https://mda.org/services/Your-MDA-Clinic . Retrieved 4/12/13.

MDA website, (2003.). Making Your MDA Clinic Work for You. https://www.mda.org/publications/quest/q101making.html . Retrieved 4/12/13.

MDA website, (n.d.). University of Iowa Hospitals and Clinics. https://mda.org/clinic/university-iowa-hospitals-clinics . Retrieved 4/12/13.

MDA website, (n.d.). ZIP Code Locator. https://mda.org/locate . Retrieved 4/12/13.

Shy, M., (2012). Wayne State CMT Clinic Moves to Iowa. CMTA website. https://www.cmtausa.org/index.php?option=com_content&view=article&id=439&catid=7&Itemid=61 . Retrieved 4/12/13.

For those living outside of the USA, information about neuromuscular disease clinics in other countries can be found in the following article:

Muscular Dystrophy Association website, (2009). The International Heartsongs Project. https://www.mda.org/publications/quest/q163heartsongs.html . Retrieved 4/12/13.



You Should Also Read:
Learn more about MDA services.
Read about support groups for neuromuscular disease.
Find out about the divisions of the nervous system.


Related Articles
Editor's Picks Articles
Top Ten Articles
Previous Features
Site Map





Content copyright © 2022 by Jori Reijonen, Ph.D.. All rights reserved.
This content was written by Jori Reijonen, Ph.D.. If you wish to use this content in any manner, you need written permission. Contact Jori Reijonen, Ph.D. for details.