Support Groups and Neuromuscular Disease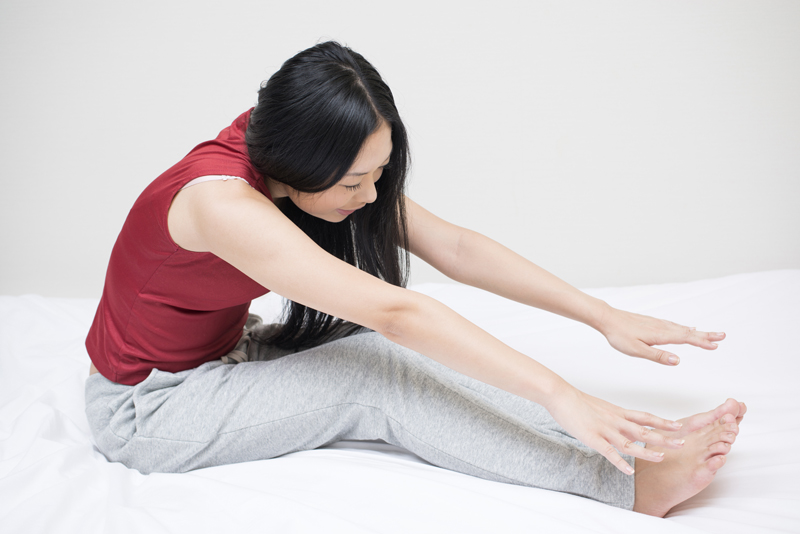 Support groups for neuromuscular disease in general and for specific neuromuscular diseases meet regularly around the U.S.A. These groups provide emotional support for people diagnosed with neuromuscular disease, as well as their families and caregivers. Further, these groups help educate patients and their families about their diagnosis and how to cope. Many support groups also become active in increasing public awareness about neuromuscular disease and fundraising for research and services provided by associations such as the Muscular Disease Association (MDA) or Charcot Marie Tooth Association (CMTA).

When I first heard my diagnosis, I had never heard of Charcot Marie Tooth disease (CMT). As far as I know, none of my family members has CMT, and I knew of no one else with this disease. Some online searching led me to the CMTA and the MDA to learn more about CMT. I learned that while support groups for CMT do meet regularly, there were none meeting in my area. I began attending the MDA general support group, which was very helpful. A few months later, I worked with the CMTA and MDA to start a CMT-specific support to meet in my area. Over the past couple of years, CMT support groups have expanded to a network of 50 groups across the U.S.A.

While the members of my group often thank me for facilitating the support group, I know that I receive as much from them as they do from me. This group has helped me immeasurably to cope with Charcot Marie Tooth. Our group has helped its members to cope with their diagnoses, learn about resources for treatment, and share information about products that will help in daily life. Speakers have helped us to learn about topics such as travel with neuromuscular disease, genetic testing, coping with pain, and alternative treatments.

Most importantly, the members of our group, including myself, have made connections with one another. We help each other cope with the stress and various challenges that come with a chronic health problem. No one should feel alone with their neuromuscular disease: Meeting others with the same diagnosis helps each of us to feel less isolated. Ultimately, when we help other people cope with neuromuscular disease, we also help ourselves.

Support groups for those with neuromuscular disease meet across the U.S.A. The MDA can help you to connect with a group. Just contact your local MDA office for meeting information for your area. You will find a web address for the MDA local program locator below this article in Resources. If a face-to-face support group will not work best for you, there is a variety of ways to connect with others affected by neuromuscular disease, including message boards, facebook groups, and online chats. The Charcot Marie Tooth Association also offers online support groups.

If you do not yet belong to a support group, I strongly urge you to find a support group in your area. The relationships that you build will help you to live, cope, and even thrive despite neuromuscular disease.

CMTA, (n.d.) Support & Action Groups. https://www.cmtausa.org/index.php?option=com_content&view=article&id=50&Itemid=26 . Retrieved 4/6/12.

Miller, J.E., (1998). Effective Support Groups: How to Plan, Design, Facilitate, and Enjoy Them. Willowgreen Publishing: Fort Wayne, IN.

Muscular Dystrophy Association, (2012). Support Groups. MDA website. https://www.mda.org/supportgroups.html . Retrieved 4/6/12.

Muscular Dystrophy Association, (2012). Zip code Locator. MDA website. https://www.mda.org/locate/ . Retrieved 4/6/12.

WebMD, (n.d.). Support Groups and Social Support –Overview. WebMD website. https://www.webmd.com/mental-health/tc/support-groups-and-social-support-overview . Retrieved 4/6/12.

Wood, T., (2000). Connecting the MDA Way: From Pen Pals to the Internet, There are Many Ways to Find Support and Friendship. Quest, Vol. 7, No. 6. https://www.mda.org/publications/quest/q76connect.html . Retrieved 4/6/12.



You Should Also Read:
Find out about social networking and neuromuscular disease.
Learn more about MDA resources.
Read about handling grief over health losses.


Related Articles
Editor's Picks Articles
Top Ten Articles
Previous Features
Site Map





Content copyright © 2023 by Jori Reijonen, Ph.D.. All rights reserved.
This content was written by Jori Reijonen, Ph.D.. If you wish to use this content in any manner, you need written permission. Contact Jori Reijonen, Ph.D. for details.