Memorial Day - A Time to Remember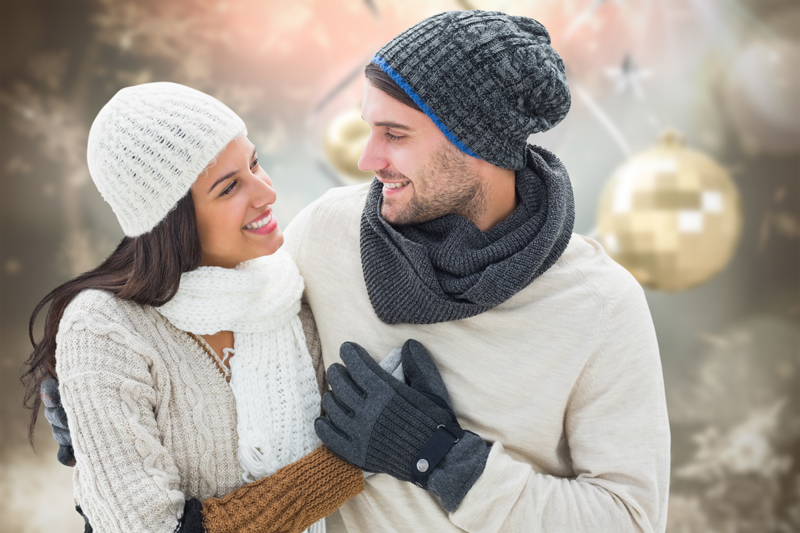 Today on Memorial Day I am sharing pages from my book An American Holiday Patchwork about Memorial Day. It is Our Duty To Remember Those Who Loved Us So Well and to honor their service to our country.
Memorial Day is celebrated every year to honor and remember those who have died in wars. Originally Memorial Day was known as Decoration Day and was a day set aside to honor those that died in the Civil War. The first Decoration Day was officially celebrated on May 30, 1868. There are 24 cities nationwide that claim to be the birthplace of Memorial Day, both in Northern and Southern states, however, in 1966 Waterloo, New York was designated the official birthplace of Memorial Day by the United States government largely due to the fact that they celebrated it consistently and wholeheartedly. Late in the 1800's the name was changed from Decoration Day to Memorial Day and instead of honoring only those that died in the Civil War soldiers who died in other wars were included as well. In 1971 as part of the National Holiday Act, President Nixon declared Memorial Day should be celebrated on the last Monday of every May.
Common symbols of Memorial Day and their meanings:
A PATRIOTIC WREATH OR FLAG - "Here Rests in Honored Glory An American Soldier Known But to God" These are the words inscribed on the Tomb of the Unknown Soldier in Arlington National Cemetery. Each Memorial Day a Patriotic Wreath is placed at the tomb by the President or the Vice-President to honor our fallen heroes. Across the nation flags and wreaths and flowers are placed on graves of our fallen heroes who served our nation.
PARADES – Parades are held in communities across the nation to honor those who have died protecting our country.
RED POPPIES - Under the "Buddy" Poppy Program veterans sell artificial poppies made by disabled vets. The poppies are in memory of the blood of heroes that never dies as stated in a poem in 1915 by Moina Michaels.
It is my supreme honor to honor those who served and loved us so well with my short story that follows.
I Remember You
A Short Story By Kate Woods
From An American Holiday Patchwork
"I remember you, ♫ you're the one who made my dreams come true ♫ just a few kisses ago ♫."
Aunt Cecilia hummed and sang in the kitchen when she was cooking or baking or even when she would just go into the kitchen to make us tea. She hummed and sang many tunes but this one tune she especially liked. I heard her singing it often, so often that it would pop into my head randomly at sometime almost everyday. It was a lovely song and yet a little haunting, but it seemed to make my somewhat ditzy Aunt Cecilia a little less ditzy and more focused on something, although I'm not sure what. Aunt Cecilia is my favorite Aunt. She's my Mother's Sister. I think she always felt more like she was my Mother though since my Mother had left us all so very long ago in search of who knows what. We're not even sure if she's still alive since it's been 40 years since we even heard anything from her. I was only 10 years old when she left. She left on her fortieth birthday. My Dad and I found a note from her saying she was following her dreams, going where the wind wanted to take her and that she would write. She said she loved us but she was just not ordinary enough to keep living the ordinary life she had to live if she stayed. We got one short note after that. She said she was in Las Vegas and had found a job and would keep in touch when she could but she was really busy now pursuing a career on stage. Dad and I never heard from her again. We figured she just drifted into an alcoholic's lifestyle because she always did have a drinking problem. I heard Aunt Cecilia tell Dad one time that she thought that was why she left, because she just wasn't strong enough to fight her problem anymore. She said Mom had told her once that she was too tired to keep hiding it from this small town world she lived in and that if she lived in a big city she wouldn't have to hide it anymore because she'd just blend right in there. Anyway, after that, Aunt Cecilia made it her business to fill in for my Mom. I remember her saying to me once, "don't you be worrying now, Meg, I'll always be here for you and you can just pretend I'm your Mama if you want to until she comes home." But I knew in my heart she would never come home so from that day forward I just thought of Aunt Cecilia as my Mom. I still loved my Mom but as the years passed and my memories of her grew dim she drifted to the back of my mind. In the early years Aunt Cecilia would sometimes talk about her but as time passed she became a parchment memory, faded yet still treasured, loved but lost.
Anyway, I loved listening to my wonderful ditzy Aunti singing in the kitchen as she finished making us dinner. She still insisted on making dinner for me twice a week because as she put it, "that way I'll know that you get some healthy food at least sometimes." And if the truth be told, she was pretty darn close to right about her food theory. The other nights of the week I ate mostly take out or cereal for supper.
Aunt Cecilia's house had a cozy feeling to it and you felt like you were surrounded by love. In fact, her house was the only place that I ever thought about my Mother at all. I think that the picture gallery had something to do with that. On the mantel in her Living Room was a picture of every important person in Aunt Cecilia's life.
There was a picture of Aunt Cecilia's neighbor Josh, who served in the Vietnam War. He was in my class all through school and luckily he made it back home to his family and friends and still lived in town. There were pictures of her brothers in their military uniforms, Uncle Jake in his Navy uniform and Uncle Joe in his army uniform and Uncle Jimmy in his Marine uniform. All of her brothers served in the military during World War II. Uncle Jimmy never came home. He was awarded the Purple Heart and it was there in another frame next to his picture. On Memorial Day and Independence Day and on their birthdays, Aunt Cecilia put red, white and blue ribbons on the corners of the military pictures and, of course put her American Flag out on the front of the house. She always had an American Flag sticker in the front window because she said we should honor everyone that protected our country every day of our lives and especially those that lost their lives protecting our country. I think she would have had her flag out everyday but she worried about the wind and the weather and it was hard for her to reach the flag holder to take it down when the wind got to howling and blowing too hard. But on those special days, like Memorial Day or Decoration Day as she called it, she put that flag up rain or shine. There was also a picture of a very good looking man in an Army uniform with Aunt Cecilia standing arm and arm with him. When I asked her to tell me about him one time she got a little teary eyed and said simply, "oh, that was James, he my dear was the love of my life, even if it was only for a moment in time." I didn't ask her anything about him because it seemed like it was still painful for her to talk about even after all of these years. But in a way, I was glad to know that once upon a time Aunt Cecilia had been head over heels in love. Everyone should fall madly in love at least once in their lives. It's a gift to know that feeling - a true gift.
The other pictures on the mantle were of other family and friends. There were several of Aunt Cecilia and my Mother and one of my Mother and Dad on their wedding day. There were more than a few pictures of me at various ages in school plays and prom gowns, at high school graduation and on holidays. Aunt Cecilia clearly doted on me and I admit I doted on her as well. There was a picture of Aunt Cecilia and I on her front porch swing that was my absolute favorite. What would I ever have done without ditzy Aunt Cecilia?
It was Memorial Day and as I pulled up to the house the flag was proudly waving in the wind, and as I entered the house I could smell hot dogs and sauerkraut and I was sure there would be potato salad and cherry cobbler. But the best part of entering the house today and every day that I visited Aunt Cecilia's house was the sound of Aunt Cecilia's voice singing and humming her favorite song. As I headed toward the kitchen to tell her I had arrived I could hear her sweetly singing, "when my life is through, ♫ and the angels ask me to recall the thrill of it all, ♫ then I will tell them I remember, tell them I remember, ♫ tell them I remember you, and you, and you – I remember all of you ♫." As I passed by the mantel on my way to the kitchen I glanced at all the pictures and knew that Aunt Cecilia was singing her heart out for each and every one of the special people lovingly framed and lovingly remembered.
As I was about to enter the kitchen doorway I called out to Aunt Cecilia so as not to startle her and as was my custom now, I joined her in her song and her sentiments as I repeated the words of her favorite song with her, ""when my life is through, ♫ and the angels ask me to recall the thrill of it all, ♫ then I will tell them I remember, tell them I remember, ♫ tell them I remember you, and you, and you – I remember all of you ♫."
I Remember You was recorded in 1942 on the Hollywood Soundstage 405 label.
Music by Victor Schertzinger and lyrics by Johnny Mercer for the Film Soundtrack of The Fleet's In.
Until next time, have a warm heart but be COOL! Be happy, be well, and be the best you that you can be!
Best Regards,
Kate Woods
I Aspire To Inspire
Of course, information presented on this site or found online in articles or forums should never be relied on in lieu of professional consultation for problem resolution.
Find Kate Woods on Facebook


Related Articles
Editor's Picks Articles
Top Ten Articles
Previous Features
Site Map





Content copyright © 2023 by Kate Woods. All rights reserved.
This content was written by Kate Woods. If you wish to use this content in any manner, you need written permission. Contact Kate Woods for details.