Pole Walking and Neuromuscular Disease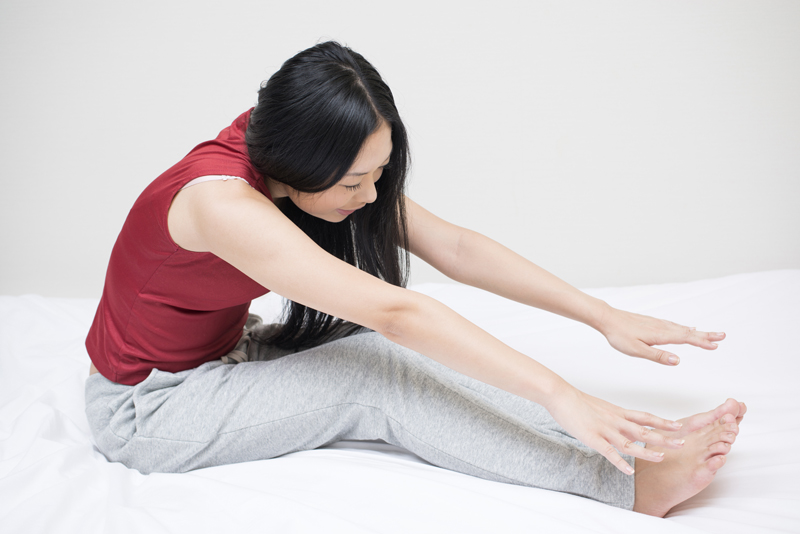 As the weather gets nicer, I get outside to walk more often. Walking for aerobic exercise has been recommended to me by my physician, and is often recommended to those with various types neuromuscular disease (depending on ability and health factors). About a year ago, I discovered the benefits of using walking poles (also called Nordic walking or trekking poles) while walking.

I had never considered using walking poles until a member of my Charcot Marie Tooth Support Group came to meeting with them. She found that using the poles improved her balance and coordination, and increased her ability to walk more quickly for greater distances. She also found that she much preferred using the poles to using a cane because the walking poles helped her to feel that she was leading an active life rather than feeling as if she was "disabled."

Experts suggest that there are fitness benefits from using walking poles over walking without poles. Holding a pole in each hand, the walker pushes off the ground with each stride. Using walking poles increases the workout to the arms, chest, and upper back, giving the walker a full-body workout. Because of the increased intensity to the arms, the intensity and number of calories burned increases up to forty percent.

Using walking poles also improves balance, posture, and stability. Walking poles take pressure off the lower body, which can help those with foot-bone abnormalities such as those caused by CMT, or arthritis and other health problems as well.

Recent research looked at using poles during mountain hiking. Results indicated that healthy hikers using trekking poles experienced less soreness 24 and 48 hours after their hike. The group that used the poles also showed lower levels of the enzyme creatine kinase, indicating less muscle damage in this group.

Using walking poles, I have found the same benefits as suggested by my support group member and the experts. I can walk further with more stability and find that my arms get a great workout as well. The impact to my feet feels diminished, and I experience less foot discomfort after walking with poles rather than without them. Walking becomes more enjoyable due to these benefits. I do, however, sometimes find my hands get fatigued if I walk more than about 30 minutes.

I also found that the poles were quite simple to use. For directions using walking poles, click on the link to the article "How to use a pair of walking poles," found in BellaOnline's walking site. WebMD has a brief video showing the use of walking poles (find the web address below in Resources).

While some of those reading this article may not be ambulatory, there are many individuals with neuromuscular disease who can walk and for whom walking may be a recommended form of exercise. If you can walk and can hold onto poles, check with your physician to find out if you would benefit from the use of walking poles. You may find that with the weather turning nicer, you can get outside to walk and enjoy the benefits to physical fitness that walking with poles has to offer.

Resources:

Laskowski, E.R., (2010). Walking poles: Good for brisk walking? Mayo Clinic website. https://www.mayoclinic.com/health/walking-poles/AN01798 . Retrieved 5/30/12.

Hellie, T., (2010). How to use a pair of walking poles. BellaOnline.com website. https://www.bellaonline.com/articles/art38465.asp . Retrieved 5/30/12.

National CMT Resource Center, (n.d.). Living with CMT Fact Sheet. The Fact Sheet can be downloaded at: https://www.help4cmt.com/allfaqs/?fid=14 . Retrieved 5/30/12.

ScienceDaily, (2010). How Trekking-Poles Help Hikers Maintain Muscle Function While Reducing Soreness. ScienceDaily website. https://www.sciencedaily.com/releases/2010/06/100602121000.htm . Retrieved 5/30/12.

Wahl, M., (2009). Recommended Exercises in Muscle Disease. MDA website. https://quest.mda.org/series/exercising-muscle-disease-series/recommended-exercises-muscle-disease . Retrieved 5/30/12.

WebMD, (2006). Pole Walking Workout video. WebMD website. https://www.webmd.com/fitness-exercise/video/pole-walking-workout . Retrieved 5/30/12.

Disclosure: I purchased walking poles for myself for my own personal use.



You Should Also Read:
Find out more about how to use walking poles.
Learn about Walking for Exercise.
Read about MDA's Shamrocks fundraiser.


Related Articles
Editor's Picks Articles
Top Ten Articles
Previous Features
Site Map





Content copyright © 2023 by Jori Reijonen, Ph.D.. All rights reserved.
This content was written by Jori Reijonen, Ph.D.. If you wish to use this content in any manner, you need written permission. Contact Jori Reijonen, Ph.D. for details.