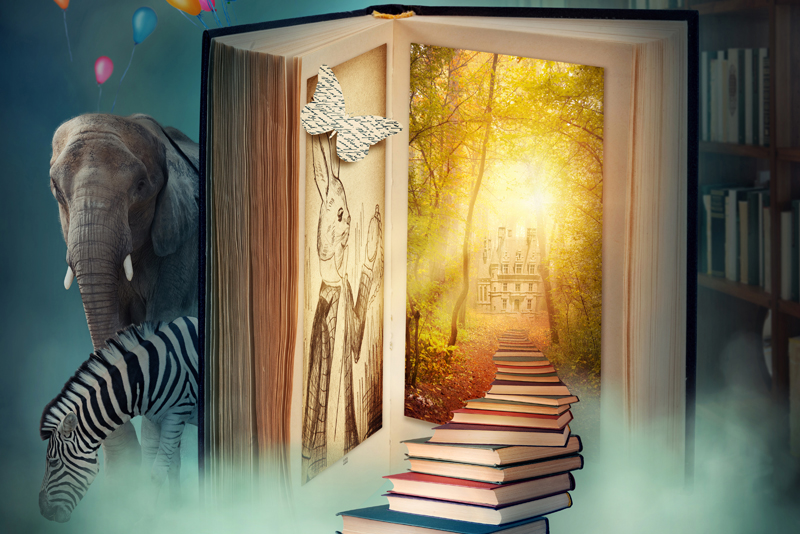 The Crystal Rose is a delightful middle-reader or young adult fantasy published by Whiskey Creek Press 2008. I interviewed the author Ruth Karas by email.

When did you first discover alternative fiction and how did it affect you?

I first fell in love with alternative fiction when I read stories about King Arthur and his Knights of the Round Table.



What are your three favorite books and/or authors and why?

I was very much inspired by The Crystal Cave, The Hollow Hills, and The Last Enchantment, by Mary Stewart.


What is the hardest part of writing alternative fiction? How do you cope with that?


Once the muse took hold, I was very surprised how easy it was to get the story on paper. The hardest part was weeding out everything that was not relevant to the story so that it became an easy read. Fortunately, I didn't mind the many rewrites.


What are you working on now?

People who have reviewed The Crystal Rose have said that they very much enjoyed living in the world I had created, but the book was not long enough. If The Crystal Rose becomes a success, I will write a stand-alone sequel to it.

I am more interested in reaching readers who will enjoy the story, than profits generated by its sale.



Every alternative fiction writer specializes in something – universes, creatures, languages, technology, magic, etc. What are your specialties?

I love stories about dragons, and I imagined them to be powerful but gentle friends. I enjoy considering the possibilities of great powers, such as magic, as well as the consequences if it used for reasons other than to protect oneself and those we love, or in the service of others.

What are some of the values you want your fans to take away from your novels?

With determination and courage, we are able rise from the ashes of death and loss.

Great power brings great responsibility.

Love is the greatest power of all.

Benevolence is a strength.

Humility brings us peace.

Adaptability is a valuable survivor skill.

Death can come as gentle as a caress.



What are your professional and/or personal goals for the next decade?

My only real goal right now is for The Crystal Rose to reach as many readers as possible.


Since Alternative Fiction is often interwoven with spirituality (myths, legends, science, etc), please describe your personal spiritual path and how it is reflected in your writing.

I am a fan of metaphysics and use it as a tool to open myself to new ideas, and to guide and serve others.

Theoretical physics is a wonderful way to explain the workings of metaphysics. A tenth grader can understand the concepts, but just can't do the math (neither can I).

You will especially notice my interest in theoretical physics and metaphysics when the initiation of the young woman as a Sorceress of the Crystal Rose is described in the book.

Conventions – do you attend? Which ones are your favorites? Describe your costume/persona. What are your favorite activities (filking, panels, book signings, gaming, etc.)? Do you have a memorable experience about a con?

I attend Renaissance and Celtic Faires, and enjoy the atmosphere and excitement. My favorite costume is that of a Lady at the Renaissance Faire and other Celtic Faires. I also wear a kilt to the Highland Games.

I only attended one ComicCon in San Diego. I loved watching everyone in costume, attending the conferences, and visiting the booths. Although there were some big stars giving out autographs, I was only interested in obtaining one from Elvira. What a sweet, gracious person she is!

I studied art for years, and have won awards for my pastels.

I ride my horse as often as I can, and take dressage lessons twice a week.



Do you have a motto?


A loving heart is the truest wisdom, by Charles Dickens.



What advice and/or warnings do you have for burgeoning writers?

Get as much criticism as you can and use it as a tool to improve your work.

Have patience and just keep trying.


You can't tell a book by its cover; however, you must SELL a book by its cover. Tell us about your book covers and how they came about.

The cover for The Crystal Rose [Cover Artist Melissa Summers] shows the outline of a black dragon with a rose in its claw, on a red background, which illustrates the dragon's flight through the nighttime sky with clouds reflecting the red glow of dragon's eyes.


How do you feel about movie conversions of books and novelizations of movies?

I'm all for it. The writing in my book is very visual, which would easily lend itself to a motion picture. I wouldn't want to write the screenplay, though. I am sure a professional could do it better justice.

If one of your books becomes a movie, who would you want cast into which roles?

If anyone, Anthony Hopkins as the old sorcerer.

I would leave the casting to the director, since he would be able to determine the best actors and actresses based on his vision of the movie.

What was the oddest experience you've had selling your books?

When people found out that I had published, they expected me to provide them with a free copy of the book.


If you would like to contact Ruth Karas, do so through her website TheCrystalRose (dot) com




You Should Also Read:
The Crystal Rose a Review
Magic in Fantasy Books
CreativeCon


Related Articles
Editor's Picks Articles
Top Ten Articles
Previous Features
Site Map





Content copyright © 2023 by Evelyn Rainey. All rights reserved.
This content was written by Evelyn Rainey. If you wish to use this content in any manner, you need written permission. Contact Evelyn Rainey for details.