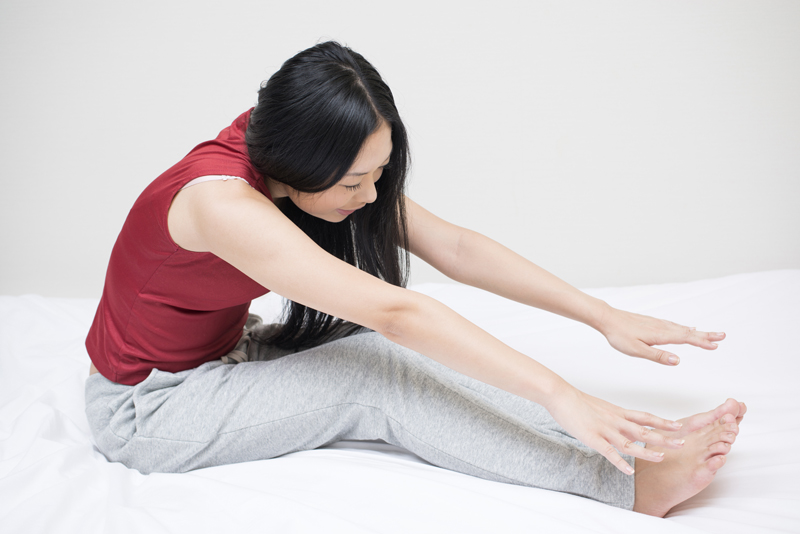 A couple of years ago, I received an invitation to visit the Muscular Dystrophy Association (MDA) Summer Camp on their visitor's day. The camp was located at Indian Trails in the Grand Rapids, Michigan area. Indian Trail is a camp facility specializing in camps for individuals with physical disability.

Over fifty children and teenagers, ages 6 – 17, attended this MDA Summer Camp. The ratio of campers to staff was high, with an almost 1 to 1 ratio.

Although the weather was gray and rainy, the spirit of the campers was not dampened. Earlier in the week, a major thunderstorm caused power outages and plumbing problems at the camp for part of a day. It had rained through most of their time at camp, and continued to rain while I visited.

During my visit, I had the opportunity to speak with several teenagers who are affected by neuromuscular disease. I was particularly interested in talking with three campers with the same neuromuscular disease that affects me, Charcot Marie Tooth (CMT). Although I facilitate a support group, I had not met any children or teenagers with CMT prior to attending camp. Despite our age difference, we found many similarities in our experience with CMT.

During my visit, I spent much of my time in one of the activity halls. The campers completed a variety of crafts, including painting picture frames, decorating hair bands, and building with wood. In another activity hall, campers were building small boats and racing them.

Before I arrived, campers had the chance to participate in archery. Although staff planned canoeing for later that day, that activity was canceled due to continued rainy weather.

The lunch hall was active and loud. Along with camp food, (which tasted much better food than the camp food I remember!) we sang several camp songs. The leader called up the visitors, including me, to help lead a silly song called "Baby Shark," complete with hand and arm movements.

After lunch, several camp counselors were "reprimanded" for small infractions, such as cutting in the lunch line and leaving behind a camper's bag. The campers "sentenced" their counselors, shouting out "Lake," which apparently meant that the counselor would have lake water dumped over their head, and "Final Fate," which involved covering the counselor in condiments. While campers pronounced sentencing at lunch, I missed seeing the sentences carried out after dinner.

The MDA has offered summer camps to children with neuromuscular disease since 1955. There are now almost 80 camps supported by the MDA across the USA. These camps offer many different fun camp activities modified for the participation and enjoyment of children and teenagers who have physical disabilities.

Without these specialized MDA camps, many of these children might never have the opportunity to attend a summer camp, as most summer camps are not equipped to handle the specialized health needs and appropriate adaptations in activities for a child with neuromuscular disease.

Currently, it costs about $800.00 to send a child with neuromuscular disease to camp. This cost is, however, covered by the MDA and campers do not pay anything to attend.

MDA summer camps also offer volunteer opportunities for individuals at least 16 years of age. According to one of the camp counselors I spoke to during my visit, camps are often short on male volunteers. For individuals, organizations, and businesses looking to become involved in helping youth with neuromuscular disease attend summer camp, sponsorship opportunities are also available.

Resources:

MDA website, (n.d.). MDA Summer Camp. Retrieved from https://www.mda.org/clinics/camp/ on 5/15/14.

MDA website, (2011). MDA Summer Camp: The best week of the year. Retrieved from https://mda.org/publications/mda-summer-camp on 5/15/14.

MDA website, (2014). Summer Camp FAQ. Retrieved from https://mda.org/summer-camp/faq on 5/15/14.


You Should Also Read:
Learn about free informational resources from the MDA.
Find out about a variety of MDA programs.
Read about the new TSA card for travellers with disability.


Related Articles
Editor's Picks Articles
Top Ten Articles
Previous Features
Site Map





Content copyright © 2022 by Jori Reijonen, Ph.D.. All rights reserved.
This content was written by Jori Reijonen, Ph.D.. If you wish to use this content in any manner, you need written permission. Contact Jori Reijonen, Ph.D. for details.