Women Are Behind Jim Beam's Split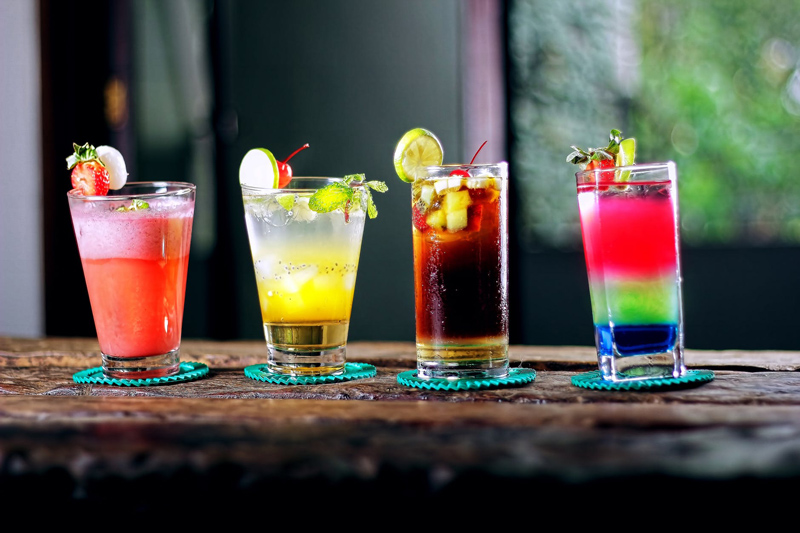 What do Jim Beam, Titleist golf balls, Moen faucets, and Master Lock padlocks have in common? Nothing! Not any more, anyway. They were all products owned by the same parent company but Jim Beam is spinning off on its own, leaving the other brands behind. Why? Well, they say women have a lot to do with that decision.

According to Bill Newlands, president of Beam North America, women are behind Jim Beam's split from parent company Fortune Brands. Public trading of the Kentucky bourbon will continue under its new name, Beam Inc. Traditionally, liquor is marketed to men, which seems like a good idea since about 80% of the people who buy bourbon are men but women bought a hefty chunk of the $19.2 billion dollars spent on booze last year. Newlands says the split will allow freedom to market its liquor line more creatively, which means they're interested in bourbon from the feminine perspective.

Jim Beam is the number one best-selling bourbon in the world but the Beam Inc. product line includes other popular adult beverages as well, including Maker's Mark bourbon, Cruzan rums, Sauza tequilas, and Skinnygirl Cocktails.

Market studies indicate women prefer flavored drinks that contain less alcohol than straight liquor and the folks at Beam are not overlooking that preference. In addition to the Skinnygirl product line, some female-inspired new products in the Beam family include:

----- Courvoisier cognac softened with red wine
----- Pucker vodkas in an ever-growing list of flavors
----- Effen vodka, said to be inspired by the cucumber water so popular at health spas
----- Jim Beam Red Stag, a cherry-flavored bourbon

Frederick Booker Noe III says women make up about 50% of the Red Stag market. Noe should know. He's Jim Beam's great grandson and brand ambassador for the company. (I've heard Red Stag is great mixed with Dr. Pepper but I've never tried it that way.)

Don't look for Beam to become a girly-girl company; they've still got macho tricks up their sleeve. A new product - Jim Beam Devil's Cut - is creating quite a stir, partially because people like ordering a drink with the word devil in the name and bartenders are eager to pour it.

Evaporation happens everywhere liquor, wine, and other spirits are aged for long periods of time in wooden barrels. The evaporated part is known as the angels' share. When the barrel is emptied, some of the booze stays behind in the wood; this is the devil's cut.

Jim Beam has developed an agitation process to extract the devil's cut from barrels that stored six-year-old bourbon. By using the devil's cut, Beam produces a whiskey stronger in tannins and bolder in wood flavor than traditional Jim Beam. This heartier flavor appeals to masculine tastes but there's no doubt some ladies like it, too.

Money is also behind Beam's move to independence. The Distilled Spirits Council of the United States says spirits sales rose by 2.3 percent in 2010. The housing market didn't fare so well, putting a damper on sales of the home goods sold by other branches of the Fortune Brands family. The company sold its Titleist brand last July.


You Should Also Read:
Bigger Bottle, Better Buy
Hot Cocktails for Cold Nights
Proof on Liquor Labels


Related Articles
Editor's Picks Articles
Top Ten Articles
Previous Features
Site Map



Follow @drinkandbemerry
Tweet



Content copyright © 2021 by Sandy Hemphill. All rights reserved.
This content was written by Sandy Hemphill. If you wish to use this content in any manner, you need written permission. Contact Sandy Hemphill for details.