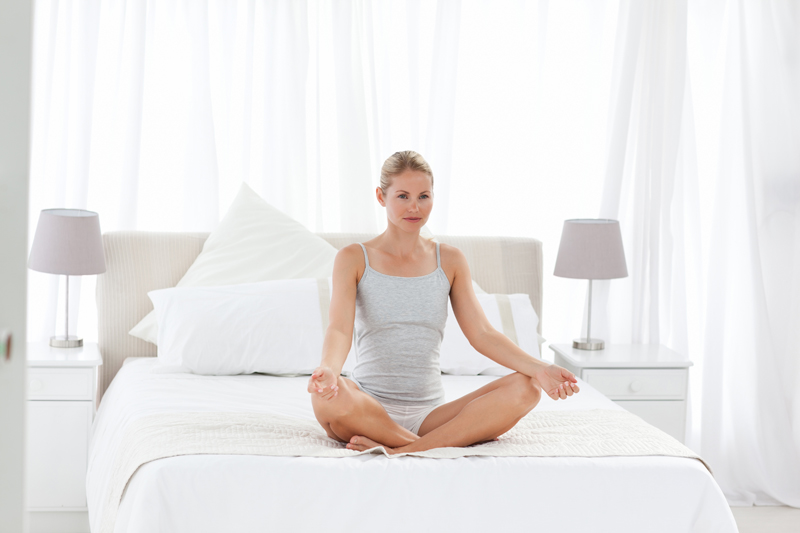 The thyroid is so important for your entire body function, but especially for conception. Even if you are told you have normal thyroid function, you should take care of your thyroid.

The thyroid is a little gland that wraps around your trachea. Your doctor feels for it during an exam and has you swallow because it moves up and down with swallowing.

Think of the thyroid as the general in charge of pretty much every process in your body. Through feedback from the pituitary gland and the hypothalamus, the thyroid makes the hormones that regulate everything from your metabolism to your heart rate to your body temperature.

It also impacts ovulation because thyroid regulation includes prolactin. Prolactin is what stimulates lactation, and when prolactin is high, FSH and LH are low. Makes sense since, usually, when you're nursing a baby, ovulation is the last thing your body is concerned about.

If your thyroid hormones are low, the feedback loop with the hypothalamus causes more TRH (thyroid-releasing hormone) to be secreted, but that also makes the pituitary release prolactin. That, plus the fact that thyroid hormones regulate the metabolism of estrogen and progesterone, makes low thyroid a problem for conception.

So what do you do? Obviously, in pre-pregnancy checkups, they should check your thyroid function. Even if it's normal, though, especially if TSH (thyroid-stimulating hormones) is over 2, you should still help your thyroid help you by feeding your thyroid certain foods and avoiding others.

One of the best things to eat is saturated fats like coconut oil. You may read that coconut oil "stimulates" the thyroid, but that isn't exactly true. What fats like coconut oil do is transport iodide to your thyroid. Iodide is the key ingredient in your thyroid hormones.

Soy is not the health food that some claim it to be--it actually depresses thyroid function. On top of that, almost all soy is genetically-modified. Watch out for soybean oil in processed foods. Avoid soy as much as possible. Maybe one day the idea that soy is great will finally go away. As rates of hypothyroidism continue to rise, I have to wonder if the infatuation with soy is a key cause. See the link article below for more on that.

And, of course, if you are diagnosed with hypothyroidism, you will also likely need some replacement therapy. But the important thing to know is that women with hypothyroidism get pregnant and have healthy babies all the time--take care of yourself and you can, too.


You Should Also Read:
Soy and conception


Related Articles
Editor's Picks Articles
Top Ten Articles
Previous Features
Site Map





Content copyright © 2023 by Stacy Wiegman. All rights reserved.
This content was written by Stacy Wiegman. If you wish to use this content in any manner, you need written permission. Contact Stacy Wiegman for details.