Hot Cross Buns - A Good Friday Tradition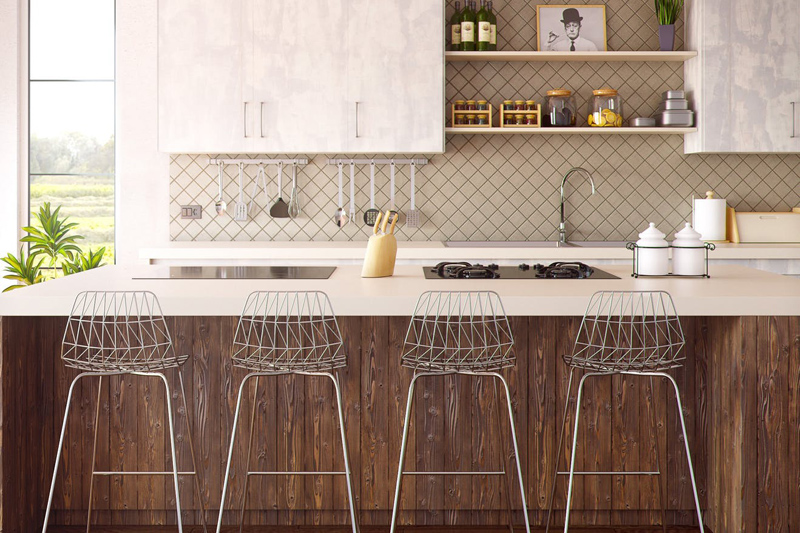 Hot Cross buns have long been a symbol of Good Friday. Today they are sold in bake shops and supermarket bakeries throughout the Easter season. Each bun has an icing cross on top to signify the crucifixion.

In England, they were once sold by street vendors who advertised their wares with cries of "Hot Cross Buns! "Hot Cross Buns!"

Their street cries became a nursery rhyme....
Hot cross buns!
Hot cross buns!
One a penny, two a penny,
Hot cross buns!
If ye have no daughters,
Give them to your sons.
One a penny, two a penny,
Hot cross buns
Although they have been a Lenten and Good Friday tradition for centuries, Hot Cross Buns were not always associated with Christianity. Their origins lie in pagan traditions of ancient cultures, with the cross representing the four quarters of the moon. During early missionary efforts, the Christian church adopted the buns and re-interpreted the icing cross. In 1361, a monk named Father Thomas Rockcliffe began a tradition of giving Hot Cross Buns to the poor of St Albans on Good Friday.
In years that followed, many customs, traditions, superstitions, and claims of healing and protection from evil and were associated with the buns. In the 16th century, Roman Catholicism was banned in England, but the popularity of Hot Cross buns continued. Queen Elizabeth I passed a law banning the consumption of Hot Cross Buns except during festivals such as Easter, Christmas and funerals.
Here's a recipe to make your own Hot Cross Buns and begin a Good Friday tradition at your house. They're also a delicious addition to an Easter Brunch or Easter Dinner.
This recipe is for the bread machine. The amount of dough will be equal to a 2 pound loaf of bread.
Hot Cross Buns

dough

1/4 cup water - at room temperature or slightly above
1/2 cup lukewarm milk
1/4 cup melted butter
1 egg, lightly beaten
3-1/2 cups all purpose flour
1/4 cup sugar
1-1/2 tsp. active dry yeast
1 tsp. cinnamon
1/2 tsp. nutmeg
pinch of ground cloves
pinch of allspice
1/2 tsp. salt
1/2 cup golden raisins
1/4 cup finely chopped, mixed candied fruit

glaze

2 T. granulated sugar
2 T. water

icing

1/2 cup Confectioners' sugar
2 tsp. water

Preparation -
Place all the dough ingredients, except the raisins and fruit, in the bread machine pan. Set on the dough only cycle. Add the raisins and candied fruit at the bread machine's signal for adding extra ingredients. Remove the dough from the bread machine at end of dough cycle. Place it in a bowl, cover with a cloth and let it rest for 10 minutes.

**Divide the dough into 12 pieces. Shape the pieces into balls and place them 3 inches apart on a lightly greased baking sheet. Cover and let rise in warm place until almost doubled, about 45 minutes to an hour. Bake in a preheated oven at 375º for 15 to 18 minutes, or until light brown on top. Remove from the oven. Place the baking sheet full of buns on a wire rack to cool. Prepare the glaze, then spread it over the warm buns. Let the buns continue to cool on the baking sheet. When completely cool, fill a cake decorating bag, fitted with a round tip, with icing. Pipe an icing cross on each bun. Or... simply spoon narrow stips of icing, in the shape of a cross, on each bun.
To prepare this recipe without a bread machine, use this mixer method -
Mix the yeast, 1 cup flour, sugar, salt, and other spices in a bowl. In a separate bowl, mix the milk and water together. Combine the dry ingredients mixture, the liquid ingredients, and the butter in a large bowl. Beat for 2 to 3 minutes at medium speed. Add the egg and beat 1 more minute. Stir in the raisins, fruit, and enough of the remaining flour to make a firm dough. Knead the dough on a floured surface for about 5 to 7 minutes or until smooth and elastic. Use additional flour if necessary. Place in a lightly greased bowl; turn over to grease the other side of the dough. Cover and let rise in a warm place. After about 15 minutes, test the dough to see if it has risen sufficiently and is ready to be shaped. To test, gently stick two fingers into the risen dough up to the second knuckle... take them out. If the indentations remain, the dough is ready. Continue to follow the preparation directions above, from the **.
You Should Also Read:
The Home Cooking Recipe Index and Site Map
For Your Easter Bread Basket
The Home Cooking Cookbook Corner


Related Articles
Editor's Picks Articles
Top Ten Articles
Previous Features
Site Map





Content copyright © 2023 by Sandy Moyer. All rights reserved.
This content was written by Sandy Moyer. If you wish to use this content in any manner, you need written permission. Contact Allyson Elizabeth D´Angelo for details.