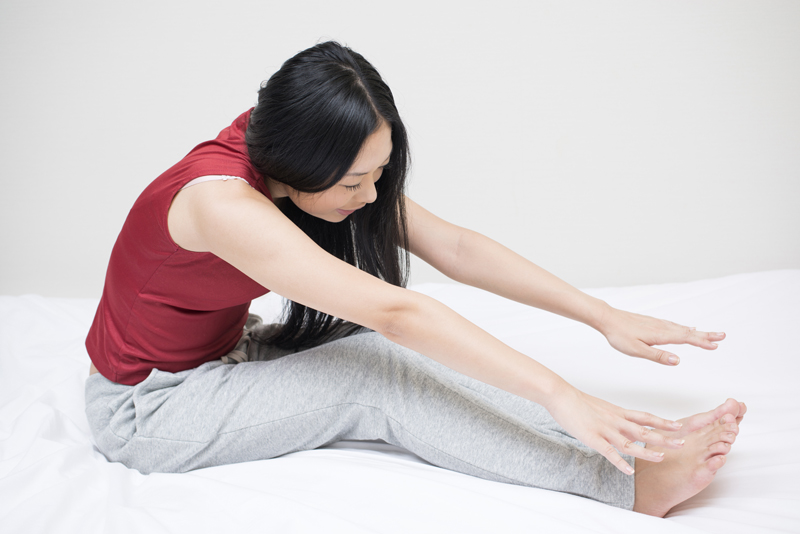 Resilience has been defined by psychologists as the ability to adapt well to the difficulties in our lives including all kinds of adversity and stress. Resilience can help those of us who are coping with significant health challenges like dealing with neuromuscular disease.

Research suggests that humans are actually quite resilient. Resilience does not suggest that a person does not experience distress, but instead that they find ways to cope and adapt. In fact, this quality decreases the risk for development of post-traumatic stress disorder following the experience of trauma.

Strong supportive relationships strengthen resilience. Other factors include skills such as planning, communication, and problem-solving, self control skills, and a healthy self image.

While personal characteristics influence resilience, the ability to adapt well to difficulty can be strengthened. General categories for building resilience include: building positive relationships; cognitive strategies related to how one views one's self, problems and life changes; positive growth and goal directed behavior; self-care behavior, including maintaining life balance and flexibility; and spiritual practices. The best strategies for a particular person will depend upon that person's individual characteristics. See the Resources section below for more information regarding specific strategies.

Resilience can also be strengthened through looking at and learning from the past. Considering times when an individual has had difficulties meeting challenges and times when challenges have been successfully met can help one to learn how to overcome future obstacles.

Parents can help their children develop the skills that they will need to build resilience through teaching them the types of methods discussed above. Additionally, family characteristics such as family closeness, positive rituals, listening and communicating well, providing a safe and nurturing environment, and promoting skills such as empathy and perspective-taking can aid children in developing resiliency.

Many people will need assistance in dealing with the challenges of life. Along with support from our family and friends, sources for help can include self-help and support groups and informational resources. For some individuals, counseling from a licensed mental health professional can be beneficial.

In a study of children with the neuromuscular disease Duchenne muscular dystrophy (DMD), Fee and Hinton (2011) found that many of the children studied show significant resilience. Despite significant physical health and cognitive challenges, 84% of the children who participated in this study were found to be psychological well-adjusted. Having strong social networks was found to contribute to resilience, as was low levels of parental stress in the children's parents. Interestingly, degree of physical and cognitive impairment was not found to be related to resilience. The researchers suggested that helping children with DMD to develop friendships and strong social networks and helping their parents to cope well with stress may help to foster resiliency in children with DMD.

Research has shown that people can learn to be resilient and to face adversity well. For those of us coping with neuromuscular disease, strengthening resilience can enhance our ability to cope and thrive.

Resources:

APA, (2010). The Road to Resilience. American Psychological Association website. Retrieved from https://www.apa.org/helpcenter/road-resilience.aspx# on January 29, 2014.

APA, (2011). Resilience Guide for Parents and Teachers. American Psychological Association website. Retrieved from https://www.apa.org/helpcenter/resilience.aspx on January 29, 2014.

Fee R.J. & Hinton V.J., (2011). Resilience in children diagnosed with a chronic neuromuscular disorder. Journal of Developmental Behavioral Pediatrics,32(9) pp 644-650. Abstract available at https://www.ncbi.nlm.nih.gov/pubmed/22008789 . Retrieved on January 29, 2014.

Medvescek, C., (2006). Helping Kids to Understand: The Big Listen. Quest, 13:4. Retrieved from https://quest.mda.org/article/helping-kids-understand-big-listen on January 29, 2014.

NIMH, (2011). Post-Traumatic Stress Disorder. National Institute of Mental Health website. Retrieved from https://www.nimh.nih.gov/health/publications/post-traumatic-stress-disorder-ptsd/complete-index.shtml on January 29, 2014.

WebMD, (2011). Building Resilience – Topic Overview. WebMD website. Retrieved from https://www.webmd.com/balance/tc/building-resilience-topic-overview on January 29, 2014.



You Should Also Read:
Read more about resilience and optimism
Learn about spiritual journaling.
Find out about managing grief over health losses.


Related Articles
Editor's Picks Articles
Top Ten Articles
Previous Features
Site Map





Content copyright © 2023 by Jori Reijonen, Ph.D.. All rights reserved.
This content was written by Jori Reijonen, Ph.D.. If you wish to use this content in any manner, you need written permission. Contact Jori Reijonen, Ph.D. for details.