Coping With Grief Over Health Losses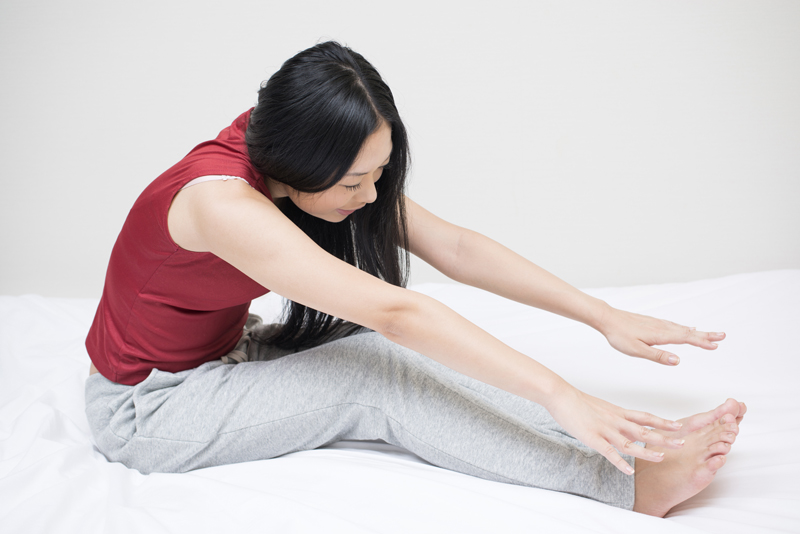 When I first received a diagnosis with a neuromuscular disease, I went through a variety of emotions. Looking back, I recognize these emotions as part of the grieving process.

With any type of loss, including loss of health, comes grief. The five stages of grief were first described by Elisabeth Kubler-Ross in reference to grief while facing death. Dr. Kubler-Ross described these stages, including denial, anger, bargaining, depression, and acceptance. Over time, researchers found that these stages also apply to other types of significant loss, including chronic illness.

Although these stages look nice and neat on paper, human emotions are messy. Research has found that people do not necessarily move through these stages in an orderly, linear fashion. Instead, they may bounce back and forth between stages. Even after reaching acceptance, new circumstances may lead a person back through one or more of the earlier stages. Each new loss may come with new processing of grief.

My first reaction to my diagnosis of the neuromuscular disease Charcot Marie Tooth (CMT) was shock and denial. Looking back, I find it hard to believe how surprised I was to learn that something was actually wrong. I had been experiencing a variety of symptoms for some time. Still, I apparently believed that my neurologist would tell me that I was imagining my difficulties or that I had something minor which would be easily treated and cured. Even months later, I sometimes tried to convince myself that I had somehow misunderstood my physician and that my health issues would somehow disappear.

Later, I experienced anger. I felt that my body had betrayed me. Why should I have these health problems when I've always taken reasonably good care of myself? It did not seem fair. Sometimes, I even felt angry at God. Why me? Why do I have to have this disease? These thoughts sometimes led me right into the next stage.

During the bargaining stage, I read everything that I could find about CMT. Surely there was a cure that my physician had overlooked, or if not a cure, a treatment. Or, maybe I had a different health problem that could be easily treated and cured.

By nature, I tend towards happiness, and had not experienced depression in my life. Feelings of sadness and hopelessness surprised me. I had days when I cried, and other days when the tears felt very close to the surface. This type of depression, however, is a normal response to loss, and part of the grieving process.

Letting myself experience the above stages, prayer, journal writing about my experiences and feelings to process my emotions, and receiving support from my friends and family helped me to move into the stage of acceptance. Other people will find other methods for moving through these stages. For some people, individual and/or group counseling may be an important part of reaching acceptance.

Acceptance does not mean denying the loss, but means learning to integrate loss into one's life and moving forward in positive ways. I came to understand that CMT will cause loss, but that this would now be part of my life path. I cannot change this diagnosis, but what I do, think, and feel can change how I cope with neuromuscular disease. Ultimately, I need to find meaning and purpose.

The passage of time has also helped to bring healing. With time, I have found ways to find meaning and purpose in my diagnosis of CMT. Part of that has been through writing for the Neuromuscular Diseases site, and sharing what I have been learning. Starting a support group and becoming involved in advocacy for neuromuscular disease has contributed to healing grief as well.

Even after reaching a level of acceptance, health changes have sometimes sent me back to experience the stages of grief once more. Each time I find a new limitation, I will likely feel grief. Over time, I these fluctuations have grown shorter and more manageable.

Through understanding these five stages of grief, one can come to a better understanding of loss and coping with a diagnosis of neuromuscular disease.

Resources:

Kubler-Ross, E., and Kessler, D., (2014). On Grief and Grieving: Finding Meaning Through the Five Stages of Loss. Scribner: New York, NY.
Lorig, K., et al., (2013). Living a Healthy Life with Chronic Conditions (Fourth Edition). Bull Publishing Co.: Boulder, CO.
MedinePlus, (2014). Grief. Retrieved from https://www.nlm.nih.gov/medlineplus/ency/article/001530.htm on 1/9/15.
webMD, (2014). Grief and Grieving: Topic Overview. Retrieved from https://www.webmd.com/balance/tc/grief-and-grieving-topic-overview on 1/9/15.



You Should Also Read:
Read about Journaling for Wellness
Learn about how thoughts can affect stress.
Find out about gratitude journaling.


Related Articles
Editor's Picks Articles
Top Ten Articles
Previous Features
Site Map





Content copyright © 2023 by Jori Reijonen, Ph.D.. All rights reserved.
This content was written by Jori Reijonen, Ph.D.. If you wish to use this content in any manner, you need written permission. Contact Jori Reijonen, Ph.D. for details.