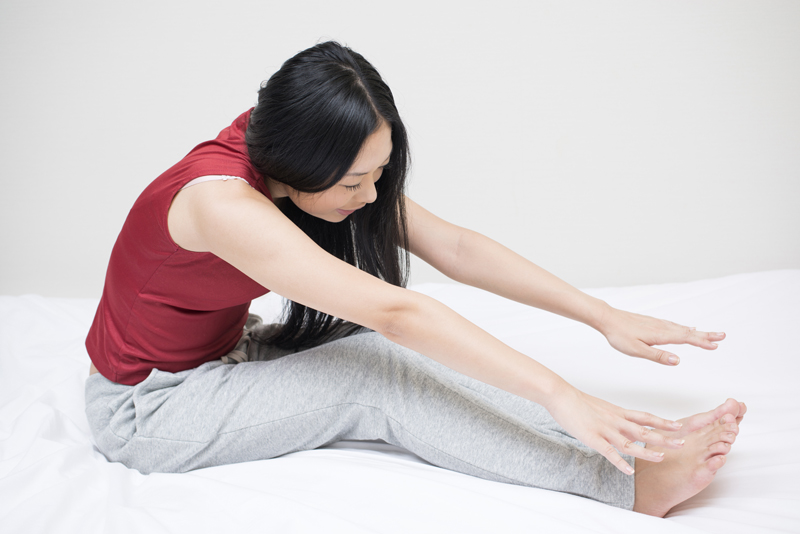 The call came, as such calls often seem to do, in the very early hours of the morning. It was the Sunday before Thanksgiving.

"Dad has had a stroke," my brother, told me. "I am with him in the Emergency Room. His blood pressure is out of control, and he is paralyzed on his right side."

When I arrived at the hospital, my father had been moved into the Cardiac Intensive Care Unit. His blood pressure had been stabilized with intravenous medication. The right side of his face drooped, and his right hand hung at the side of the bed, useless. A pillow below his right foot kept it from dropping and coming out of joint. My father was hooked up to a number of machines, monitoring his blood pressure, respiration, and heart rate. Each machine beeped at various intervals, creating an annoying rhythm. When my father spoke, which was almost constantly, his speech was badly slurred.

Despite all indications to the contrary, my father stated that he would be out of the hospital within a few days. He planned to be at our family holiday celebration on Saturday at my home three hours away.

"It's all going to come back quickly. Not only am I going to be out of the hospital and healthy enough to travel, I am going to walk into your house," he insisted.

My father dealt with his feelings by talking about what had happened, over and over, constantly, to anyone who would listen. He told retold his story to everyone, at least twice. He spoke of his feelings and fears, with an emotional honesty I had never heard from him. He gave the nurses, physicians, and therapists six times the information that they needed.

"Does your father always talk this much?" his occupational therapist asked me. "After a stroke, patients sometimes have personality changes."

I assured her that my father always talked a lot. Maybe he was talking more than usual, but not by much. My father's verbosity, while tiring for those around him, surely helped my father to deal with the trauma of having a stroke and to process his emotions.

My father was not without fear. He experienced times of despair. His bleakest moments occurred after a day of rapid progress. He was speaking without slurring, and able to use his right hand. Suddenly, within five minutes, his progress reversed, and he was totally paralyzed on his right side again. His mood tended to swing with the severity of his symptoms. The next morning, when his condition had improved, he was again optimistic.

It was my father's relentless optimism that caused him to have the stroke in the first place, at least in part. Two months before the stroke, he removed himself from his blood pressure medication without consulting a physician. He had been monitoring his blood pressure, and usually it had been within the normal range. When his monitor gave him higher readings, he disregarded the high reading as a malfunction and took his blood pressure again later.

When the symptoms of stroke began, my father waited for hours before going to the hospital. He thought the symptoms would go away. Because he waited so long, he missed the window of opportunity for the (new at the time) stroke medications to be administered.

Sometimes, my father's behavior frustrated the nurses responsible for his care. He kept doing things for himself before his physicians told him he was ready. He transferred himself to a chair on own, because he knew that if he asked to sit up, he would be told "no."

My father performed Tai Chi exercises squatting by a chair when no one was looking. He had learned Tai Chi from DVD's a few years earlier after his ankle problems no longer allowed him to play his preferred sport of racquet ball.

On his third day in the hospital, unwilling to use the bedpan anymore, and unable to wait for a bedside commode, he scooted himself across the floor to the bathroom in a chair and transferred himself onto the toilet. The nurses and therapists, of course, feared for his safety.

"Dad, you've got to wait for the doctors to say you are ready before you do things," my brothers and I scolded.

Still, I pictured in my mind another patient. Frightened, depressed, despairing the unknown future, he refuses to move from his bed. When visitors arrive, he refuses to talk. When offered therapy, he refuses to try. I can't do it, he thinks.

Yes, my father's optimism was infuriating at times. His nonstop chatter was draining for those around him in the face of such an emergency. His behavior sometimes appeared reckless, even dangerous. But, in terms of his recovery, my father's positive thinking, emotional honesty, and insistence upon doing things for himself empowered him to heal and made him resilient.

Now, as I deal with my own health difficulties with the neuromuscular disease Charcot Marie Tooth, I remember my father's optimism, emotional honesty, and resilience. Research has shown that people can learn to be resilient, to face adversity well, as my father did (American Psychological Association, 2010). In the face of my own health issues, I claim these qualities for myself.

Less than a week after experiencing a major stroke that left him completely paralyzed on his right side, my father traveled with my brothers to spend the day with us. He walked into my house under his own power. And, oh yes, he left the cane, which his physical therapist had insisted he use for a few weeks, in the car.

Resource:

American Psychological Association, (2010). The Road to Resilience. American Psychological Association Website. https://www.apa.org/helpcenter/road-resilience.aspx# . Retrieved 12/30/10.

As I have adjusted to my health difficulties, I have followed my father's lead and have been learning Tai Chi. The following DVD's have been useful to me.
Disclosure: The DVD's below were borrowed from my local library at no cost to me.



You Should Also Read:
Learn about Handling Grief Over Health Losses in this article.
Read about handling stress related to change.
Find out about Writing for Meaning.


Related Articles
Editor's Picks Articles
Top Ten Articles
Previous Features
Site Map





Content copyright © 2022 by Jori Reijonen, Ph.D.. All rights reserved.
This content was written by Jori Reijonen, Ph.D.. If you wish to use this content in any manner, you need written permission. Contact Jori Reijonen, Ph.D. for details.