Why Doctors Recommend Whole Grains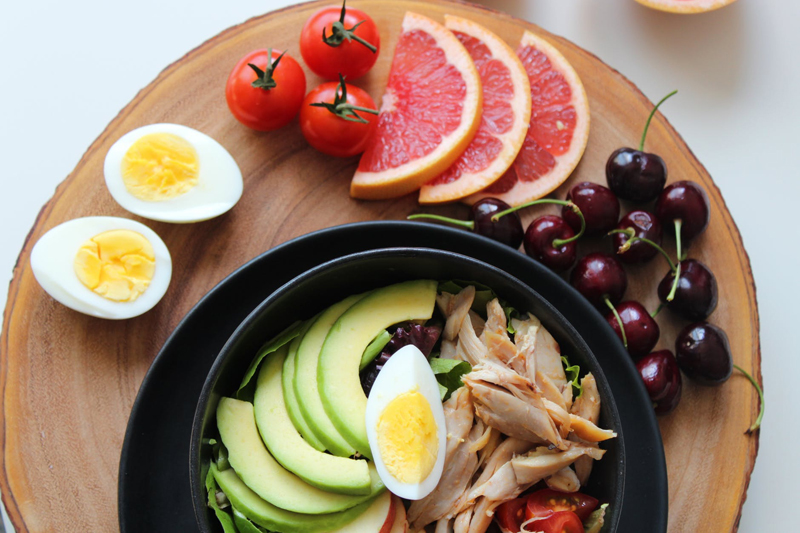 If you're on a weight loss diet, often you're trying to avoid eating bread, pasta, and other grain based foods. Just why are these on USDA plans in the first place, and how do you go about handling whole grains in your diet?
First, we know that the USDA diet plan (and indeed most world diet plans) keep changing over the years. The way the plan has been structured changes not only due to changing scientific knowledge but also based on lobbying groups. The milk / dairy lobby group, for example, has been accused for decades for managing their prominent placement on the nutrition chart. So has the meat lobby and so on. Vegetarians argue that we don't need meat to live - so why is it "required"? Low carbers point out the same thing about white bread and pasta which is pictured on so many charts.
The basic answer for any of those doctor recommended charts / graphics - lobby issues aside - come down to their desire for the path of least resistance in getting their stubborn target audience to eat more healthily. If they had made a chart with a style of eating wildly different than "normal" nobody would do it. They have to do something that seems possible given how people *currently* eat. Since most people in the US (and indeed much of the world) eat a diet based on bread and pasta and grains, it would be folly for doctors to try to simply eliminate that entire group of foods.
And it's not that those foods provide zero nutrition. People are not eating "junk food" (with perhaps the exception of things like Wonder white bread). If they eat whole grain oats, for example, there is good nutrition in there, balanced by the starch and calories. So doctors are making a trade-off. If people are *going* to guzzle down piles of bread with their sandwiches and burgers, at least the people can be encouraged to eat the whole grain options and improve their health a bit. One step at a time.
So just why do they feel the whole grain option is heading in the right direction?
When a whole grain is milled / refined down into just the white part of the flour, it loses a ton of nutrients, because much of the nutritional value in grain is held in that outer area. Back in the old days, grain wasn't super-milled. People ate whole grains. They got all those nutrients and were healthy. In modern times we mill the heck out of our grain and we end up with something with little nutritional value. So doctors are at least trying to get grain-eaters back to the more healthy verson.
The four key things that whole grain milling removes is Niacin, Iron, Thiamin, and Riboflavin, all critical for health. Some bread makers then add those things artificially in to the white end result - but we know that artificial dosing of food rarely makes it as healthy as it originally was.
Milling also removes protein, folates, potassium, zinc, fiber, and other nutrients. Those are NOT added back in - they are lost forever.
As of 2012, the USDA eating guideline is now a "plate". It looks like this.
So again, this their compromise in steering the US in stages towards a more healthy diet. They include "lean meats, poultry, fish" which makes no sense to vegetarians, because doctors figure at least it's better than the current meats many people are eating. Doctors include "fat-free, low-fat" milk products which makes no sense to the many adults who are lactose intolerant and really don't need milk. Doctors include "whole grains" because at least those have more nutrients than the super-milled white bread that most people are eating.
It's all about taking steps, moving people from their current poor diet to a better diet.
So in terms of a low carb diet, it's not that the USDA or doctors or anyone else is saying that whole grains are somehow super-foods that are required for life. Rather, they're saying that if you're GOING to eat grains, that at least don't eat those junk-food grains that have had all value milled out of them. Eat the whole grain variety. And, as you get better at examining your diet, you can make even better choices about what you are choosing to fuel and nurture your body with.
For people who then choose to avoid grains, it is certainly easy enough to find those nutrients in healthy vegetables - as people with celiac and other related diseases have found.
Post in the forums if you have any questions!
Lisa Shea's Library of Low Carb Books
You Should Also Read:
White Bread - Whole Wheat Bread
Whole Grain Foods


Related Articles
Editor's Picks Articles
Top Ten Articles
Previous Features
Site Map



Follow @LisaLowCarb
Tweet





Content copyright © 2019 by Lisa Shea. All rights reserved.
This content was written by Lisa Shea. If you wish to use this content in any manner, you need written permission. Contact Lisa Shea for details.