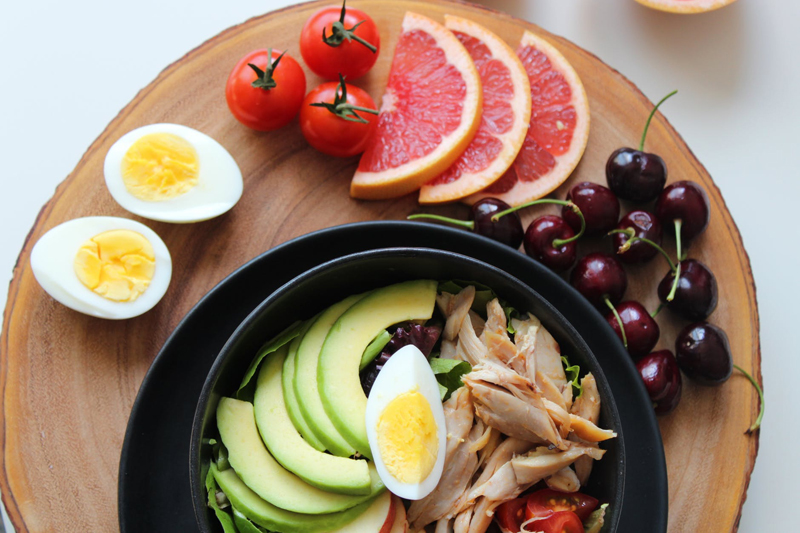 Fiber is a carb, but a carb that never counts against you. You should eat a good amount of fiber every day!
Constipation Solutions


Are you having problems with constipation? Constipation is when you have trouble with a bowel movement. Here are common causes for constipation, and ways to solve them!
Fiber Advance Gummies Review


Fiber Advance Gummies are a great, easy way to supplement your fiber intake. They're no-sugar-added, too!
Fiber and Gas


Fiber is critical to your daily diet. Some people feel that fiber gives them gas and bloating, though. Learn more about how fiber works and how to prevent this problem.
Fiber and Low Carb


Technically, fiber is a carbohydrate. Does that mean you should avoid fiber on a low carb diet? Not at all! Fiber is a CRITICAL component of every healthy diet.
Gut Microbe Bacteria and Weight Loss


Did you know there are billions of microbe bacteria living in your gut? How you care for them directly impacts your weight and weight loss.
High Fiber Food List


It may be a bit confusing. Fiber is technically a carb - but your body doesn't digest it. Therefore, eating fiber is really good for you, and entirely low carb!
Keep a Daily Fiber Log


Women should be eating 25-35g of fiber every day, in natural form from food. How much fiber are YOU getting each day? Is it anywhere near this much? Are you having to take supplements to even get close? Come learn more about this critical nutritional component!
Nutrition Labels in Europe


If you are reading nutrition labels in Europe - or maybe online from a European website - it's important to know how nutrition labels in Europe are different from those in the United States.
Soluble vs Insoluble Fiber


Fiber is technically a carbohydrate - but it is not absorbed by your body. That means it's great to eat both soluble and insoluble fiber to keep your system working smoothly. What are the differences between the two?
What is Insoluble Fiber


What is Insoluble Fiber? Insoluble fiber is the type of fiber which does not mix with water. It simply moves through your system, ensuring your digestive system works smoothly. That's a good thing!
What is Soluble Fiber


What is Soluble Fiber? Soluble fiber is a type of carb that is not digested. It turns into a gel when added with water, so it makes your stomach feel full!
Wheat Allergies and Low Carb


A lot of people go to a low carb diet because of wheat allergies. They are allergic to bread, pasta and the many other wheat products out there. Low carb with its focus on vegetables, dairy and protein to provide a full diet system provides a solution.
Whole Grain Foods


Many companies tout their products as being superior because they are made up of whole grains. What are whole grains? Does that mean that most things are made from partial grains? Learn more about the whole grain industry.
Why Doctors Recommend Whole Grains


If you're on a weight loss diet, often you're trying to avoid eating bread, pasta, and other grain based foods. Just why are these on USDA plans in the first place, and how do you go about handling whole grains in your diet?
Editor's Picks Articles
Top Ten Articles
Previous Features
Site Map
Follow @LisaLowCarb
Tweet
Content copyright © 2018 by . All rights reserved.
This content was written by . If you wish to use this content in any manner, you need written permission.
Contact Lisa Shea for details.