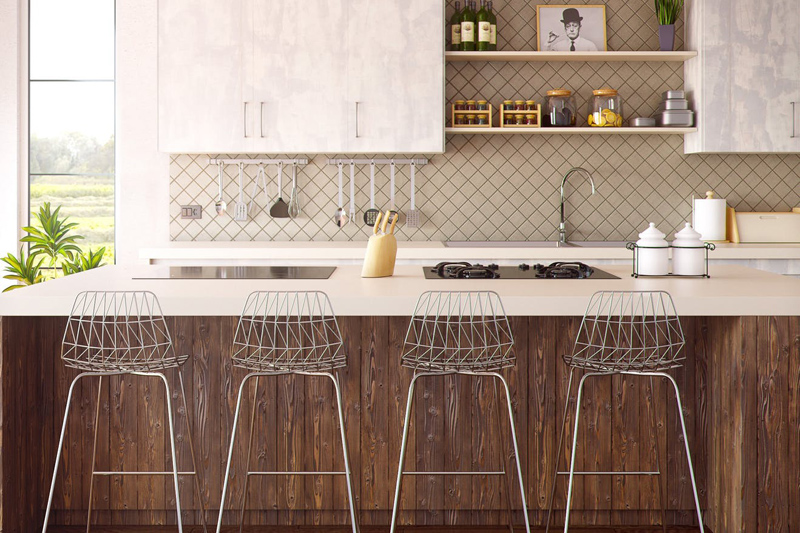 A reader was asking about how people cooked before there were modern kitchens and appliances, so here is a brief article about that.

The different methods and techniques could fill volumes—as I'm sure they already have. I will focus on discussing Victorian/Pioneer era cooking, as that is a time period that appeals very much, and is in the not-so-distant past.

In the wealthier homes of Victorian England, the cook, generally a woman, ruled the kitchen, much the way the butler and housekeeper ruled the upstairs servants. The kitchen was usually "below stairs," to keep the cooking out of the way of the rest of the household. The cook had kitchen and scullery maids working under her to get the job done. It usually took all day to prepare the three meals plus afternoon tea! Not only did the cook supply the often-large family, but there would be many dinner parties and fetes throughout the year to accommodate, as well.

While the Victorian kitchen had many utensils and some special equipment for preparing the food, much of it was done by hand. This meant hand scrubbing a sack of potatoes or carrots, then cutting them up to be boiled, or placing them in the oven to roast.

There was usually an enormous range in the larger kitchens, which were quite different from today's stoves. The earlier ranges were heated with firewood, which had to be kept in supply and fed into the furnace to keep the temperatures even. The range had usually two ovens, a warming oven, and either several flat round burners, some of which could be lifted to insert the firewood, or just a flat overall surface to place pots on. A range also was designed to create a source of hot water for washing and cooking.

Gas ranges came in in the mid-1800s, which gave the stove a more even heat, and required less tending than wood burning stoves did.

Smaller homes in both England and America had kitchens on the main floor, generally a wood burning stove with 4 to 6 burners and one oven.
Pioneer women in America most often did their own cooking, unless they were of the wealthier classes.

Cooks of the Victorian era had access to fresh produce, either from their gardens or at the market, as well as to freshly cut meats, fresh fish where available, cheeses, breads, and pastries, in the city. Some women did all of their own cooking, including making cheese and butter, smoking freshly butchered meats, making sausages, baking bread and pastries, and so on. Others, mostly in cities, took advantage of buying such things as cheeses, sausages, butter, and baked products in the various shops in town.

It's amusing to find how little time the modern American cook spends in the kitchen, especially those who have microwave ovens and buy ready-made, take home meals! I don't imagine some of us would have survived the rigors of cooking in Victorian days.



Related Articles
Editor's Picks Articles
Top Ten Articles
Previous Features
Site Map





Content copyright © 2022 by Caitlin McLeod. All rights reserved.
This content was written by Caitlin McLeod. If you wish to use this content in any manner, you need written permission. Contact Allyson Elizabeth D´Angelo for details.