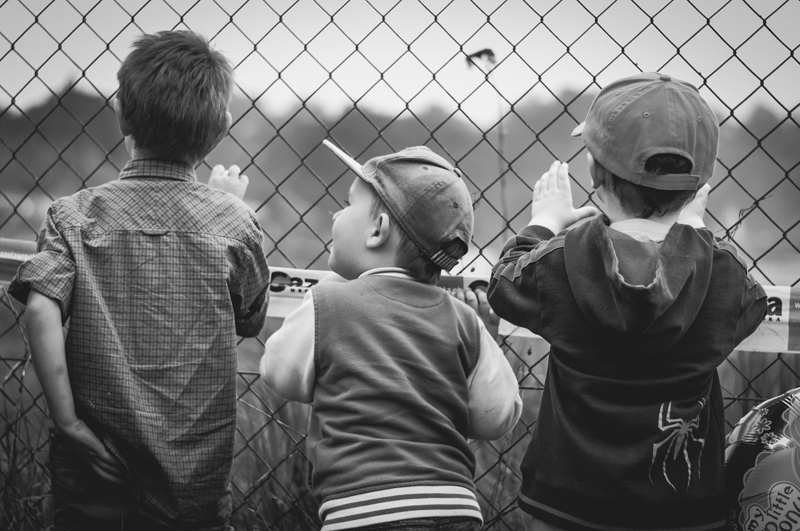 Most moms know, either instinctively or through their own research or life experience, that having children who are strong readers is a good thing. Research has shown that avid readers are almost always good spellers and strong writers. Is this necessarily true, though, if all your son reads is Captain Underpants? Is it better to have a son who reads constantly, even if he doesn't choose the highest quality literature, or is it better for your son to read more sporadically if he is not reading quality books?

Parents differ on their answer to this particular question. Some parents don't want their children to read anything that uses either grammatically incorrect writing (a la Junie B. Jones) or an excessive amount of "potty" language (a la Captain Underpants). Other parents love these characters precisely because they make their children want to read.

Fortunately, there are other options for both kinds of parents! The first thing parents can do to reassure themselves about their children's reading choices is to limit their "mind candy" and require a larger percentage of "vegetables." In other words, consider that everything your son puts into this mind feeds it in some way. Just like food feeds our bodies, the things we read feed our minds.

A little candy is not bad either for your body or your brain, but a steady diet of it risks turning both your body and your mind to mush. Vegetables nourish your body and your mind. Thus, limiting the "candy" your son reads, or requiring a higher percentage of "vegetables" to "candy" can make both you and your son happy. He gets to read what he loves (Diary of a Wimpy Kid), but you get the satisfaction that he is also reading something beneficial to him.
So what books might you use to entice your son into reading "vegetables"?

Fortunately, particularly because of the digital books revolution, there are more choices now than ever. Some more contemporary series that give your son a dose of vegetables without his even being aware of it are the Percy Jackson books, Magic Tree House books, and Time Warp Trio books. All of these series have components that boys love (adventure, mystery, time travel, and mythology – along with strong male characters), but they also have plenty of history and classical allusions. Trust me when I say that once your son reads one book in each of these series, you won't have to beg him to read more.

Because of the proliferation of ebooks, though, you have more options for your son than ever before. Once more, boys can read The Three Investigators, The (original) Hardy Boys, Tom Swift, and so many more. If you didn't enjoy these series as a kid, your parents likely did. The best thing about these books is their complete lack of objectionable material of any kind (even the original Nancy Drew mysteries were "sanitized" in the 1950s to remove objectionable expressions that were common in the 1930s when the books were first written). They are just great stories!

Whether you let your children read any book "junk food" is certainly your choice. Rest assured that if junk (and I don't use the term pejoratively; I love book junk food for both my kids and me) is not the only thing your son reads, it will likely have no adverse effect on him. If he truly resists your efforts to get him to read something other than Captain Underpants, make a deal with him: for every three non-Captain books he reads, he can read one Captain Underpants. In the process, he might just find another literary hero.



Related Articles
Editor's Picks Articles
Top Ten Articles
Previous Features
Site Map





Content copyright © 2022 by Laura Delgado, Ph.D.. All rights reserved.
This content was written by Laura Delgado, Ph.D.. If you wish to use this content in any manner, you need written permission. Contact Laura Delgado, Ph.D. for details.