What if I Screw Up My Son?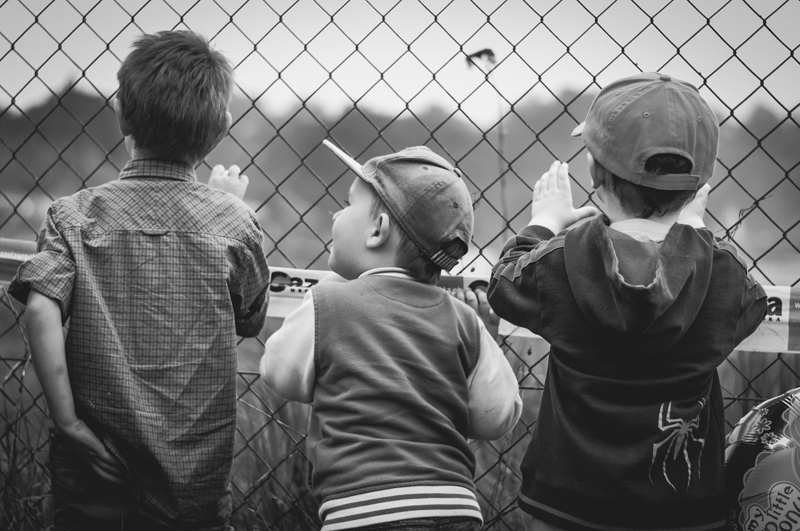 I've never met a parent who doesn't worry about what her son will think of her when he is grown up. Will he blame her for the fact that he was never in Boy Scouts? Will he feel scarred by her yelling? Will he feel unloved because she worked such long hours? Although many moms joke about their sons going to therapy later on in life, for most of them there is a real concern that they may be "screwing their child up." How is a parent to ensure that she won't scar her child for life through her parenting decisions?

The answer, of course, is that you can't. None of us can guarantee that our parenting decisions and styles won't be questioned by our sons later in life. In fact, many of us look back at the way we were raised and feel that there were things that our parents could have done differently. On the other hand, though, most of us probably recognize that our parents did the best they could with the tools they had to work with. In fact, it may not be until our sons have children themselves that they, too, understand the same thing about us.

What can you do, then, to minimize the chances that your son will end up in therapy in 20 years? Ask yourself two questions:

1. Am I doing everything in my power to raise my son in the best way I know how?

2. Are the decisions that I make made out of love?

If you can answer yes to both questions, then give yourself a break. You will never be the perfect parent (although if you are, please write a book so that I can learn from you!). You will never handle every single situation exactly right. You will make mistakes. Yes, it's true. You WILL make mistakes. As with all things in life, though, if you learn from those mistakes, then they have served their purpose. The most important thing regarding mistakes is this: don't dwell on them. Draw the necessary lessons from them, and then move on. If you dwell on them, two things will happen. First, you will be signaling your son that it's a good thing to hold on to the past, even when the past was damaging. Second, you end up crippling your future parenting decisions. If you dwell on past mistakes, it becomes harder to make the necessary parenting decisions NOW. You end up spiraling into worry about whether or not the decision is the right one, and trying to figure out the ramifications of all of the angles. Sometimes, too much thought is a very negative thing.

So, can you guarantee that you won't "mess up your son?" Of course not. Is it something that should cause you any amount of worry? No. Parent your son the best way you know how. Make decisions with his best interest in mind. Consider the fact that if he ends up in therapy, it just might be in spite of your parenting, and not because of it.



Related Articles
Editor's Picks Articles
Top Ten Articles
Previous Features
Site Map





Content copyright © 2022 by Laura Delgado, Ph.D.. All rights reserved.
This content was written by Laura Delgado, Ph.D.. If you wish to use this content in any manner, you need written permission. Contact Laura Delgado, Ph.D. for details.