Establishing Boundaries with Your Son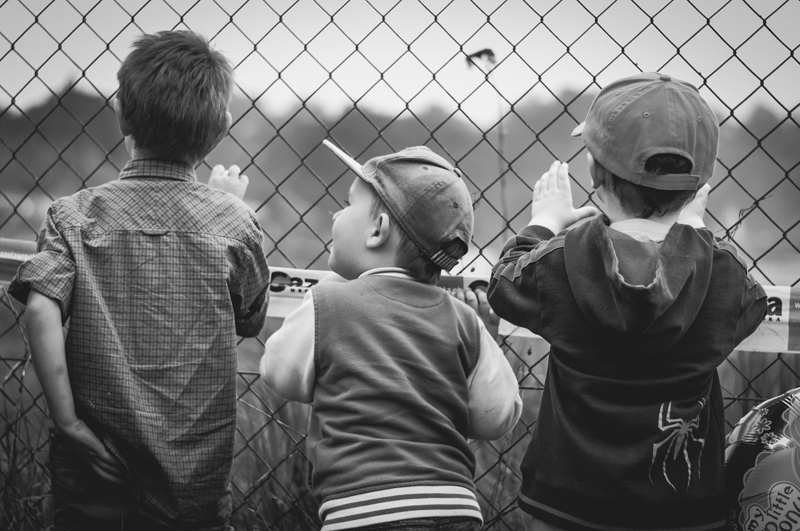 In some ways there is nothing new under the parenting sun. Most likely, whatever you are going through with your son is something that moms for millennia have experienced before you. They got through it and, most likely, you will, too. However, something is different about parenting today. More than ever, the boundaries between parents and children are blurring. Is that a bad thing? If so, what can be done about it?

Boundaries are guidelines or limits that define relationships. With clear boundaries, the roles of parent and child are expressly defined, and each party stays within the established guidelines. In other words, parents make the rules, children follow them, and there is never any confusion about who is in charge. For the past few decades, though, it has often been difficult to discern who the parent is and who the child is. Although the temptation to be friends with our children can sometimes be strong, it is more detrimental to their eventual wellbeing than it is beneficial either to child or parent.

Think about the last time you had to punish your son. If you're anything like me, it felt pretty rotten. You give your son consequences so he can learn from his mistakes, but no mother likes to intentionally deprive her son of something he enjoys (or, alternatively, see him do things he doesn't want to). So why do we punish our sons at all? Because if we don't, the world will – and that will be a lot more unpleasant for them. If parents, especially mothers, succumb to the temptation to let their sons' mistakes slide because punishing them is unpleasant, they may be great friends with their sons, but they are not great parents.

Parenting is hard work. Following through on promises is not always palatable, whether that promise is to take a three year-old to the park because you said you would even though you're exhausted, or taking away your 16 year-old's car keys because he broke your rules regarding driving. If you take away the keys, your son will be angry, upset, and sullen. If you relent, he will be grateful and peace will be maintained. The hard truth is, though, that the short term exhaustion or angst, respectively, is worth it in the long run. By following through on what you say, you are letting your son know that your word means something. If you say something, he can rest assured that you will deliver on your promise. In giving him this assurance, you are letting him know that you care enough to be diligent in your parenting – that he is worth the effort.

Having boundaries means lots of things, but most of all it means remembering that our first job as parents is to mold our children into productive, responsible members of society. If we can do that and still be "friends" with them, all the better. In the majority of cases, though, being friends with your son has to be sacrificed fairly frequently in order to be the best parent possible. It hurts in the short-term, but the payoff is an adult son you will be proud to call friend.



Related Articles
Editor's Picks Articles
Top Ten Articles
Previous Features
Site Map





Content copyright © 2022 by Laura Delgado, Ph.D.. All rights reserved.
This content was written by Laura Delgado, Ph.D.. If you wish to use this content in any manner, you need written permission. Contact Laura Delgado, Ph.D. for details.