Andreas and His CMT Challenge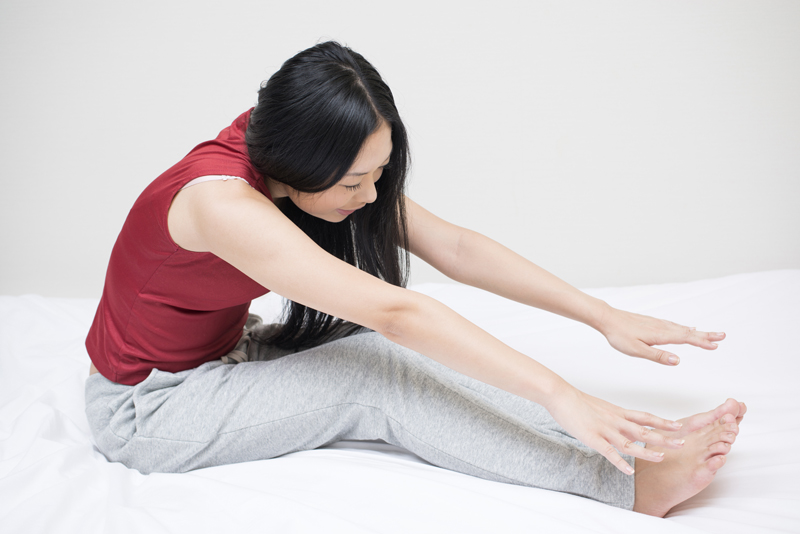 Although Andreas Johansson suffers from the progressive neuromuscular disease Charcot Marie Tooth (CMT), he has not let that stop him from pursuing his dreams. Coming to the United States from Sweden, he embarked upon a trek across the United States on an EliptiGO. Starting in New York in late March of 2012, he plans to finish his trip in San Diego in late July or August.

A couple of months ago, I heard about Andreas' journey. Since Andreas' path appeared to take him through our area, I contacted him to find out if he would be interested in stopping to meet us. My family had the opportunity to host Andreas in our home and learn more about his trip. During his stay, we videotaped a ten-minute interview, which can be viewed on youtube (see Resources for web address).

While Andreas has crossed the country twice by bicycle, this is his first major trip on the ElliptiGO. The EliptiGO is a type of self-powered scooter, powered much like an eliptical trainer.

This trip also differs from his previous trips across the United States because this time he is riding to raise awareness about CMT and funds for the Challenged Athletes Foundation. According to their website, the mission of the CAF is "to provide opportunities and support to people with physical disabilities so they can pursue active lifestyles through physical fitness and competitive athletics." Andreas hopes to raise $10,000 for the CAF. You can read more about Andreas' trip and donate to the CAF on Andreas' CMT Challenge website.

Before embarking on this adventure, Andreas had not the chance to meet any others with CMT. During this trip, he has met with a number of individuals with CMT, including members of the Charcot Marie Tooth Support and Action Groups in Albany, NY and Johnstown, PA. He also had the chance to get improved orthotic bracing, donated to him by Allard: The braces have taken some time to get used to, but now help him greatly.

Andreas told us that he has been able to cover up to 70 miles per day. The trip is slower on the EliptiGO than a traditional bicycle because the EliptiGO creates more wind resistance. According to Andreas, the EliptiGO also uses his muscles differently, and requires thirty to forty percent greater energy on his part to power. He has found that weakness in his hands, wrists, feet, and ankles, caused by CMT, has sometimes created difficulties during this trip.

By using the EliptiGO, Andreas hopes to build muscle strength and endurance in the muscles he will need to take up a couple of new sports in the near future, including hiking in the Swedish Mountains and cross-country skiing. He hopes to try out for cross-country skiing team in the 2014 Para-Olympics in Russia.

While the EliptiGO has generally been easy to maintain, one of his biggest challenges has been flat tires. For the most part, the EliptiGO can be maintained with parts that he can find in bicycle shops.

Andreas travels alone, pulling a small trailer. He usually camps out in a small tent and cooks his own meals. Doing this, he has been able to keep his expenses low, down to about $5.00 a day.

After spending some time at our home, Andreas continued on his journey. He planned to travel through Chicago, visiting a friend, and to connect with another CMT support group in South Dakota on his way to San Diego. Andreas has been following his dream, and after meeting him, I find myself inspired to keep following my dreams as well.

Resources:
CAF staff, (2012). Andreas Johansson Embarks on the CMT Challenge for CAF: Challenged Athletes Foundation Blog. https://blog.challengedathletes.org/2012/03/andreas-johansson-embarks-on-the-cmt-challenge-for-caf/ . Retrieved 5/16/12.

Challenged Athletes Foundation website, (2010). https://www.challengedathletes.org/site/c.4nJHJQPqEiKUE/b.6449023/k.BD6D/Home.htm , Retrieved 5/16/12.

Dennis, J., (2012). Raising funds for nerve disease, cycling Swede makes local stop. The Tribune Democrat. https://tribune-democrat.com/local/x157482007/Raising-funds-and-awareness-Swede-cycles-cross-country-for-CMT . Retrieved 5/16/12.

ElitiGO website, (2012). https://www.elliptigo.com/ . Retrieved 5/16/12.
Johansson, A., (n.d.). CMT Challenge website. https://cmtchallenge.com/ . Retrieved 5/16/12.

Johansson, A., (n.d.). CMT Challenge website. https://cmtchallenge.com/ . Retrieved 5/16/12.

Reijonen, M., and Reijonen, J., (2012). Andreas' CMT Challenge (youtube video). https://youtu.be/8e5KfSP202A . Downloaded 5/18/12.


You Should Also Read:
Read about Discrimination and Neuromuscular Disease.
Learn about Writing to Find Meaning.
Read a review of Neurology Now magazine.


Related Articles
Editor's Picks Articles
Top Ten Articles
Previous Features
Site Map





Content copyright © 2023 by Jori Reijonen, Ph.D.. All rights reserved.
This content was written by Jori Reijonen, Ph.D.. If you wish to use this content in any manner, you need written permission. Contact Jori Reijonen, Ph.D. for details.