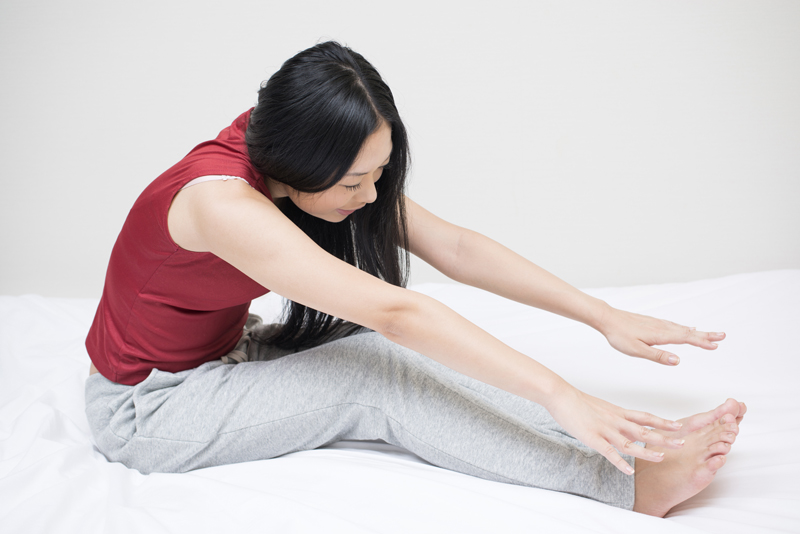 Often, it becomes difficult to find the meaning behind the difficulties we go through. Health issues, such as neuromuscular disease, can leave one wondering how to make sense of it all. I find writing to be cathartic and healing.
I found one of my favorite writing exercises for making meaning out of seeming senselessness in the book
Writing the Natural Way
by Gabriele Rico. Clustering (also called cluster diagrams) involves placing a key word in the center of a piece of paper. Circle that word. Whatever word comes to mind, write that down, circle it, and draw a line between the first circled word and the second. Continue, letting your creative mind lead the way without censoring your thoughts, connecting circled words with lines in whatever way they come to you. Some people prefer to use lines and write on the lines rather than circles.
Next, use your cluster to write. You may end up with a short story or an article. I often find that this method leads to poems for me, although I do not consider myself to be a poet. I find that the results often surprise me, lead my writing in unexpected directions, and help me to find healing and wholeness. For more about clustering, see Dr. Rico's book or her website (see Resources for web address).
This method can also be used to develop ideas for more formal writing, such as academic papers or business writing. In business, clustering may be used as a form of brainstorming. Clustering can also be useful for generating ideas for an outline .
Try this method for writing about your thoughts, feelings, and ideas, experiences. You just might be surprised by the results!
The following poem began as a cluster diagram around the word "Spring" written in response to an exercise in Dr. Rico's book.
Think About Spring
by
Jori Reijonen
think about spring
when snow falls
wind howls
you slip and slide
trying not to fall
out to your car
swallow your pride
use handicapped parking
avoid falling
feet affected by
peripheral neuropathy
numbed by cold cannot
maintain contact
physician tells you
at risk for injury
must avoid falling
nearly impossible when
you cannot feel
feet on slippery ground
every winter you start out
telling yourself you will
learn to enjoy winter
find a sport to enjoy
now with neuromuscular disease
what sport would be safe to learn
seems too late
driving from the parking lot
car's wheels lose contact with the road
panic fills your body heart pounding
barely avoid sliding through the busy intersection
wondering why you live in Michigan
then you remember springtime
when grass begins to green
trees begin to bud
daffodils bravely push up from the ground
even before the last snowfall
children run laughing outdoors
forgetting their coats even though
early spring wind still chills
experiencing the freedom of escape
walking around the neighborhood
no reason at all
feel sunshine on your face
say hello to your neighbors
also coming out of hiding
laying on still damp grass
look at white puffy clouds
against the deep blue sky
apple tree blossoms falling
like fragrant snow but
nothing like this cold icy snow
clogging the sidewalks and streets
Michigan in the wintertime
knowing that spring is coming
you could never leave
change of seasons
even in the wintertime
remember the sunshine
think about spring
Resources:
Photo: Daffodils in Snow, taken by Jori Reijonen, April, 2005.
Rico, G., (2000).
Writing the Natural Way
. Tarcher/Putnam: New York, NY.
What is Clustering? (n.d.). Gabriele Rico Writing the Natural Way website. https://www.gabrielerico.com/index.php?option=com_content&task=view&id=14&Itemid=69 . Retrieved 4/26/12.
University of Richmond Writing Center, (2010 ) . Writer's Web: Getting Started - Prewriting: Clustering. https://writing2.richmond.edu/writing/wweb/cluster.html . Retrieved 4/26/12.
Disclosure: The book mentioned in this article is part of the author's personal book collection, purchased by the author.
You Should Also Read:
Learn more about journaling for wellness.
Find out more about why to join a support groups.
Take a quiz about peripheral neuropathy and CMT.


Related Articles
Editor's Picks Articles
Top Ten Articles
Previous Features
Site Map





Content copyright © 2023 by Jori Reijonen, Ph.D.. All rights reserved.
This content was written by Jori Reijonen, Ph.D.. If you wish to use this content in any manner, you need written permission. Contact Jori Reijonen, Ph.D. for details.