Cherry Almond Chutney Recipe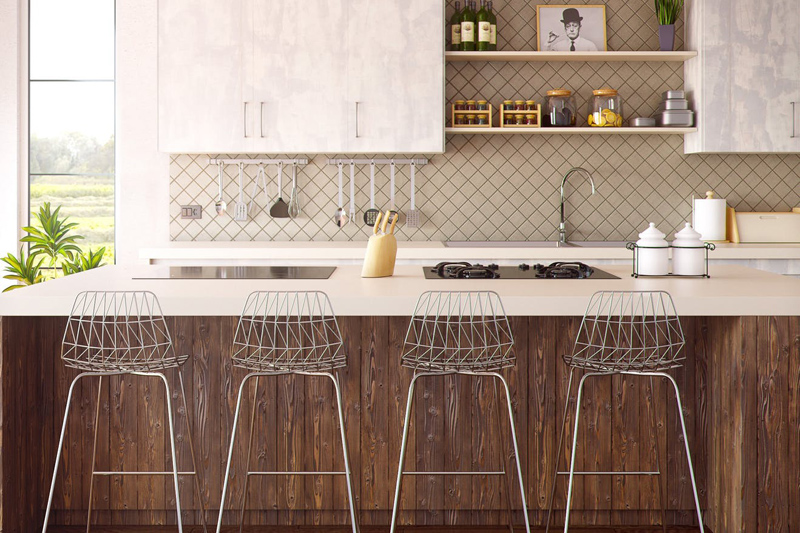 I am an absolute fiend for cherries, believing them to be one of the best fruits ever. I think cherry pie is just about my all-time favorite! I love cherries so much that I knew I had to think up ways to use and to preserve them, besides in pie and jam.

One summer when I lived in New Mexico, I was blessed to be surrounded by several fruit trees, including cherry, apricot, apple, plum and pear. One day I was busy harvesting a bounty of sour cherries, the absolute best kind for pies. I began dreaming up creative ways to use them in my baking, when it occurred to me that cherries might be very tasty in chutney, one of my favorite accompaniments to many dishes. Hmm. I started experimenting, and came up with this recipe as the result. It is utterly fabulous, if I say so myself!

1/4 cup lemon juice
Zest of 1 lemon, cut small
1/4 cup water
1/4 cup sugar
1/4 cup raw almonds, chopped
1/8 tsp. ground cardamom or
1/2 tsp. whole cardamom seeds, removed from pods
1/2 tsp. ground cinnamon
2 pinches ground cloves
1/8 tsp. ground black pepper
2 tsp. dry lavender buds
1/8 tsp. salt
1 tsp. grated fresh ginger
1/2 pound fresh or frozen sour cherries (1-1/2 cups)
2 tsp. rice wine vinegar
1/4 cup golden raisins
1/2 tsp. almond extract

Note: It's best to use only sour cherries here; sweet cherries lose a lot of their flavor once they are cooked. If you can't find fresh, you can purchase canned sour cherries at your local supermarket. Be sure to look for those canned with water, not syrup. Or you may find frozen sour cherries instead; you'll need to thaw them before using.

1) Heat the lemon juice, zest, water, and sugar in a small pan for 4 minutes. Add the almonds, cook for 5 minutes, then stir in the spices, lavender, salt, ginger, and cherries.

2) Cook until the fruit is tender, about 10 minutes. Remove pan from heat. Stir in the vinegar, raisins, and almond extract. Pour into a bowl and let sit for 1 to 2 hours before serving.

If you have more than you'll use for one meal, you can put the hot chutney into sterilized jars and seal them for future use.

This chutney will keep several weeks if sealed in a jar. Refrigerate after opening. It is delicious served with roasted chicken or turkey, as a light snack by itself, or with a variety of vegetarian meals. Yum!





Related Articles
Editor's Picks Articles
Top Ten Articles
Previous Features
Site Map





Content copyright © 2022 by Caitlin McLeod. All rights reserved.
This content was written by Caitlin McLeod. If you wish to use this content in any manner, you need written permission. Contact Allyson Elizabeth D´Angelo for details.