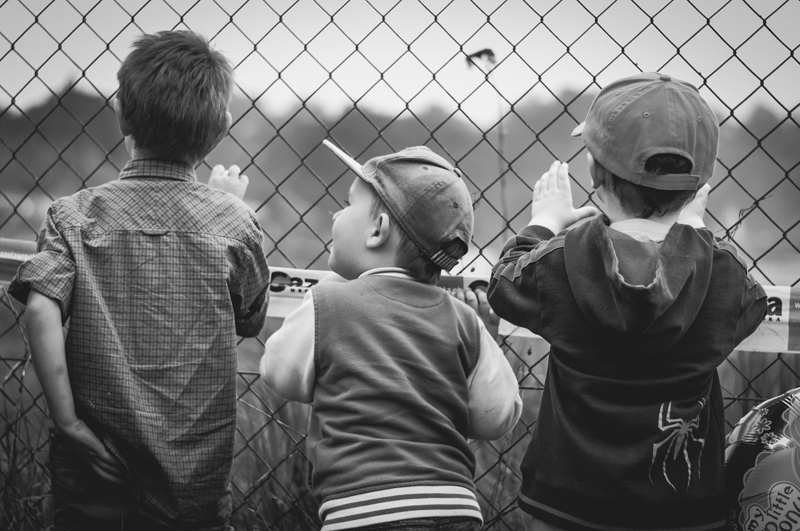 The 4th of July will always mean fireworks to small boys. Fireworks are bright, loud, and, often, forbidden, all of which make them a boy's favorite thing. Is it possible to enjoy an Independence Day fireworks display while keeping your son safe?

First, it is important to differentiate between at-home fireworks and professional displays. Most major cities host 4th of July parties for their citizens. These parties are often accompanied by food and live music, and usually culminate in a beautiful fireworks display. These displays are put on by professional companies for whom safety is a top priority. Often, the displays themselves are completely computerized, eliminating the need for anyone to be near enough to the fireworks themselves to be in danger. Almost inevitably, fire departments are on hand just in case of a problem.

For many families, one of the best parts of a July 4th celebration is setting off fireworks at home. From the casual sparklers waved around by even toddlers, to impressive bursts of light high above the neighborhood roofs, family fireworks are a big business. The average fireworks stand, open only around the 4th of July, makes tens of thousands of dollars. People really do love their fireworks! As with any pleasurable pursuit, though, basic safety rules will make the process more enjoyable for all.

First, don't let your sons light the fireworks themselves. Leave it to Mom or Dad to light those fuses!

Second, set a good example for your sons and for all the other little boys watching. Set the fireworks in the middle of the street (away from dry grass or anything flammable), and then light them. Never light a firecracker while holding it in your hand. Every single year, emergency rooms across the country see injuries related to holding lit firecrackers. You may think that you can throw it before it explodes. Nine times out of ten, you'll probably be right. That tenth time is the tricky one.

Third, make sure to hose down the remains of your display. Even if fireworks are not banned in your city (and in many cities they are, especially during periods of drought), it is important to make sure that all sparks and embers are out.

Fourth, and related to the above, obey all city laws! If fireworks are illegal in your city or town, head for the nearest professional display.

Independence Day is a joyous celebration, but nothing can kill the joy sooner than injuries or citations. Stay safe this 4th of July!



Related Articles
Editor's Picks Articles
Top Ten Articles
Previous Features
Site Map





Content copyright © 2022 by Laura Delgado, Ph.D.. All rights reserved.
This content was written by Laura Delgado, Ph.D.. If you wish to use this content in any manner, you need written permission. Contact Laura Delgado, Ph.D. for details.