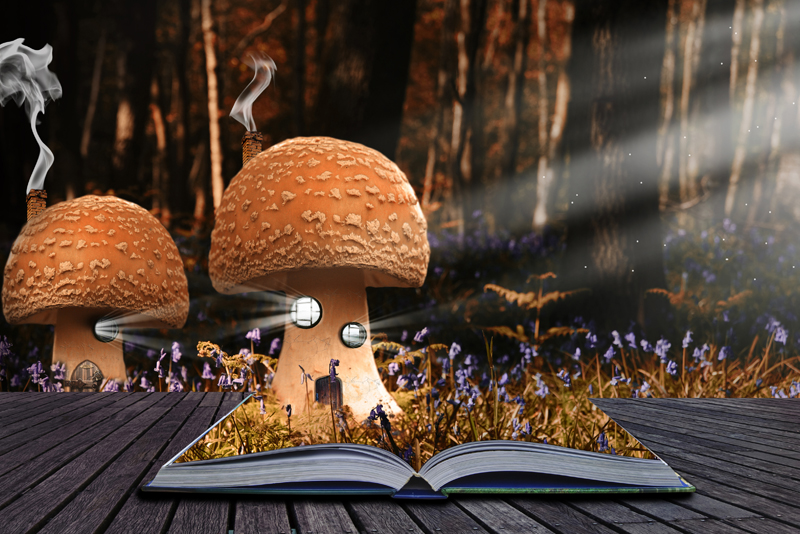 A beautiful picture book about Verdi, a hatchling python. Verdi is always interrupting and always fidgeting and makes the other snakes nervous.
B
Verdi
by Janell Cannon -- Creator of Stellaluna
The other snakes actually tell him that he won't grow up to be properly green if he is always interrupting and fidgeting. He doesn't want to be like them, because he likes his sportly stripes. All the other green snakes seem to be lazy, boring and rude! They don't like him interrupting.
Verdi climbs to the top of a very tall tree and catapults himself through the sky – he thinks if he gets going fast enough and far enough he can stay yellow and striped forever.
The other snakes' watch him and comment that based on these activities, he will probably poke his eye out, and probably won't even last to his first molt, or even live to be green.
One day his skin starts to peel revealing a pale green stripe along his whole body. Being speedy hasn't kept him from turning green so he grabs some leaves to try to scrub it off.
One day while in the water he ends up covered in wet, gloppy mud. He likes that even better than the possibility of being green – but oops, when it dried it becomes a hard gray shell and he can barely move. When it all cracked and the bits started to fall off his body was greener that before. He feels so bad, he really wanted to stay yellow.
He catapults himself up in the sky again, but forgot he was going to fall back to earth. Luckily some of the other green snakes found him, because he couldn't even move. They gently carried him home and splinted him to a branch.
Now he can't move at all and just has to listen to them while they told him stories of other snakes who hadn't wanted to turn green.
He recovers and heads to the forest, but now he discovers that all the creatures walk right by without seeing him – but now, he perfectly matches the greens of the forest.
And now all the young snakes look at him and think he is just and old green hanging lazily in the trees, until he asks them if they want to climb trees with him and do some fancy figure eights!
Do you think he can?
Snake notes:
• 2500 species of snakes
• A snake skin is dry, not slimy
• Some snakes can see- others are blind
• Snakes are carnivores – they eat animals, insects, reptiles, fish, eggs, birds, rodents
• 25 percent of the world's snakes are venomous
ISBN 0152010289
List of Dr. Seuss Books
Don Freeman's Books
List of Magic Tree House Books
Chronicles of Narnia Books
A Series of Unfortunate Events Books


Related Articles
Editor's Picks Articles
Top Ten Articles
Previous Features
Site Map





Content copyright © 2022 by Launa Stout. All rights reserved.
This content was written by Launa Stout. If you wish to use this content in any manner, you need written permission. Contact Launa Stout for details.