Managing Your Expectations of Your Son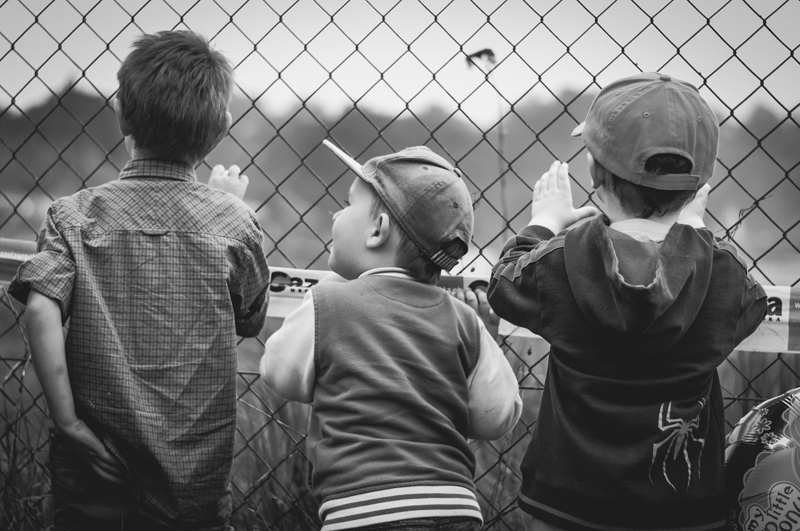 There are many things first time parents don't know. Sometimes, reading a book can help clarify matters (i.e., how much should my son eat at a feeding, when should I expect him to be able to roll over, etc.). Too often, though, the answers to questions you didn't even know you had can't be found in books. In fact, frequently it is only as we, ourselves, "grow up" that we realize some of the mistakes we made with our firstborn sons. For many parents, one of the biggest is expecting too much from their sons.

It is natural that parents don't always have a clear idea of what a __ year old child is capable of, both in terms of behavior and emotional maturity. Thus, if your two year-old son is wailing because you won't give him the cookie he is begging for, you may honestly be baffled why he can't seem to accept what you're saying. You might even get irritated. Similarly, while you may have accepted that your three year-old son is just not physically ready to potty train yet, you may find it harder to understand why he can't sit still in church. He's been going since he was a baby. He is old enough to understand that certain places require certain behavior. Why, then, won't he just act the way he is supposed to?

If these scenarios don't resonate with you, that's wonderful. You have likely learned to manage your expectations, realizing that boys are often not capable of the behaviors or attitudes we think they should have mastered. If, however, you have a ten year-old son and, looking at a friend with a two-year old son, you suddenly realize how very young two is…and then remember with a pang some of the expectations you had for your son when he was two, you understand what I'm talking about. If you only now have said two year-old, rest assured: it's not too late to start managing your expectations.

First, ask your pediatrician about what is reasonable to expect of your son at different ages. He is a wonderful resource and should not be overlooked.
Second, talk to your friends about what their sons are able to do at certain ages and stages. In fact, the more time you spend with moms of sons close to the age of your son, the more reasonable your expectations are likely to be. There is something very eye-opening about realizing that your son is not all that different from others'!

Third, if you come to realize that you have likely been too hard on your son, expecting too much of him, don't waste time in regret! Your son loves you and will certainly forgive and forget expectations that were too high. Try to adjust your expectations now, though, because while toddlers can get through high expectations relatively unscathed, the older your son gets, the more failing to live up to your expectations can impact his self-esteem and happiness.

Don't stop expecting great things of your son! Just realize that sometimes he is just not capable of what you think he is, and allow for the fact that it may be your expectations that need adjusting, rather than his behavior.



Related Articles
Editor's Picks Articles
Top Ten Articles
Previous Features
Site Map





Content copyright © 2022 by Laura Delgado, Ph.D.. All rights reserved.
This content was written by Laura Delgado, Ph.D.. If you wish to use this content in any manner, you need written permission. Contact Laura Delgado, Ph.D. for details.