Fun and Easy Activities for Kids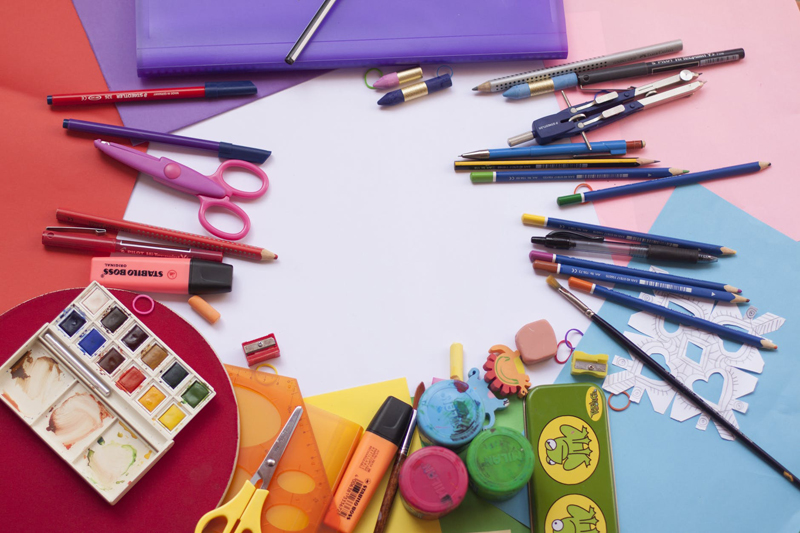 Need some fun and easy activities to entertain kids 3-9 years old? These hands-on, interactive activities are sure to please. The kids may even learn something too and they probably won't even know it.

Spider Web Walk

What you'll need:

Masking tape for inside or
Sidewalk chalk for outside
Pipe cleaners

3 ingredients are all you'll need for some great fun!

First, decide where to build your web and gather your materials. If you need ideas just search the web. Gather your materials and build your web. Mark the middle as the starting spot, it may get changed later, but that's okay too.
Next, create your bugs. Fold and loop the pipe cleaners into bug shapes or just scrunch. If you don't have pipe cleaners use rocks as bugs. You could go all out and give your bugs eyes etc.

How to play: Now the fun really begins! Each player starts in the middle with 4 bugs (or more depending on how many were playing). Each player scatters his/her bugs Scatter across the web. The player then scoots out on her web to gather up each bug. It's more fun if you have different rules for each round on how the spider must collect her prey: hop on one foot, crawl etc. You can add another dimension by timing each player to see how long it took them to collect all the bugs.

Another idea would be to use Matchbox cars. Line up the cars and divide them into teams. Take turns pushing the cars toward the center of the web. Any cars NOT touching the web after all have been given a turn are OUT, and removed from the game.

Glitter Star Jars

What you'll need:

Glitter - the fine stuff
Glow in the dark stars or other shapes
Clear jar, preferably something non-breakable
Salt – Kosher or Pickling (will make a clearer solution than table salt)
Hot water
Whisk
Bowl
Light corn syrup and/or glycerin (found in the pharmacy section)
Glitter glue
Dish soap
Glue to glue the lids on when complete,

Recipe
1/4 cup corn syrup or glycerin
3/4 cup hot water
1 TSP glitter
2 TSP salt (Kosher or Pickling)
3-4 drops dish soap

Assembly:Whisk together the hot water and the corn syrup or glycerin. Combine until the mixture is uniform. Pour the mixture into the jar you've chosen leaving about an inch gap from the top.

Add the glitter one color or however many you like and the glow in the dark shapes. Screw down the lid and let your child shake. If you notice that some of the glitter remains floating on top, just add 3-4 drops of liquid dish soap to the top of the jar (the adult should do this part) and shake again. The jars sparkle in the day time and the shapes glow at night.

Marshmallow and Pretzel Sculptures

What you'll need:

Marshmallows (the size and variety up to you)
Pretzel sticks.

Yes, that's it! Put the marshmallows in one bowl and the pretzels in another or just spread them over the top of the table.

How to assemble: Depending on the age of the children you may want to help them get started with simple shapes like a triangle, square, flower or stick men. Then show them how to build a simple 3 D shape if they're able to follow along. For other ideas, search the 'net, there are many great ideas.

Have fun building and creating! The best part is you can eat your sculpture when you're done!

Fairy Treasure Hunt

What you'll need:

1 bag of medium to large sequins in different shapes
1 bag of pretty buttons - bulk (optional)
Paper cups

How it's done:If you opt for both the sequins and buttons put them in a bag and mix around. Tell the kids you're going to have a fairy treasure hunt. Drop the treasure around the yard and when you're done give them each a paper cup or something the put their treasure in and let them lose.

Don't underestimate the fun the kids will have out of this fun but extremely simple game. It will keep them occupied and give you some relax time as you watch them have their fun.


Mosaic Shapes

What you'll need:

Air-dry clay
Beads and/or buttons/sequins

Assembly:This one is very simple but is great for sparking creativity. Let your child shape the clay the way they want it, give them the beads and buttons and watch them create. After the clay is dry put it on a desk or table. They would also make great gifts.


You Should Also Read:
Earth Day Crafts for Kids
Fun and Easy Activities for Kids
Easy Christmas Crafts for Kids


Related Articles
Editor's Picks Articles
Top Ten Articles
Previous Features
Site Map





Content copyright © 2022 by Jana Taylor. All rights reserved.
This content was written by Jana Taylor. If you wish to use this content in any manner, you need written permission. Contact Jana Taylor for details.