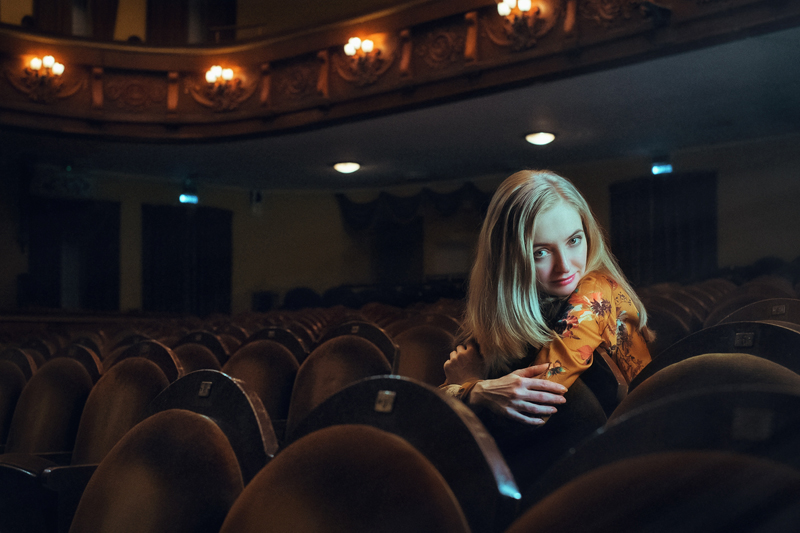 "Silent pictures are the pure motion pictures. There was no need to abandon the technique of the pure motion picture the way it was abandoned when sound came in." Alfred Hitchcock in conversation with Francois Truffaut


European films tend to have less dialogue than American films, so it is perhaps no surprise that two full-length silent films released in 2011 and 2012 were directed by Europeans. "The Artist", written and directed by Michel Hazanavicius, received the lion's share of attention (and box office) with lead actor Jean Dujardin winning every award in sight. "Blancanieves", written and directed by Pablo Berger, was feted in its native Spain but failed to register with a US audience.

Both films are rated PG-13 but "Blancanieves", with hints of sexual perversion and necrophilia, is much darker in tone than "The Artist". While Hazanavicius was inspired by classic Hollywood style, Berger used German Expressionism as his template. Emotional extremes, skewed camera angles, and the omnipresence of evil underpin Berger's retelling of the fairy tale "Snow White."

Set in Seville in the 1920s, "Blancanieves" imagines Snow White as the daughter of a famous bullfighter. He becomes paralyzed after a mishap in the ring, and falls under the spell of ruthless social climber Encarna (Maribel Verdu). Encarna eventually tires of the pair, murdering her husband and attempting to kill her stepdaughter. Snow White is rescued by a troop of dwarves, who happen to be bullfighters. Although Snow White is suffering from traumatic amnesia, she instinctively remembers her father's training and becomes a sensation in the bullring. When Snow White triumphantly returns to Seville, Encarna devises a plan to definitively dispatch her rival.

Snow White is played by two actresses in the film, Sofia Oria as the child and Macarena Garcia as the teen-age Snow White. Both are wonderful, but Garcia is a particular joy to watch. She transmits both the courage and vulnerability of her character with effortless grace. The performances are enhanced by the sophisticated soundtrack that accompanies the images. Written by Alfonso Vilallonga and flamenco artists Juan Gomez "Chicuelo" and Silvia Perez Cruz, the shifts in tone are never jarring or incongruous. Flamenco also guides the editing of the film, with the swirling camera shots and editing cuts timed to the pulses of the music.

"Blancanieves" is in black-and-white (although like "The Artist", it was photographed in color and then the images were desaturated in post-production). Filmmaker Pablo Berger describes black-and-white as more "abstract, poetic, and magical" than color. Just as there is no reason why black-and-white and color photography cannot co-exist, perhaps silent film can experience a rebirth and co-exist with sound film. "Blancanieves" does not exhibit the complexity of plot and emotion that the best silents of the 1920s conveyed, but it does prove that filmmakers and viewers are still fascinated by the form.

"Blancanieves" (in English, "Snow White") was released in the US in 2012. It is rated PG-13 for some violent and sexually suggestive images. Available on DVD and Amazon Video, I watched the film at my own expense. Review posted on 4/21/2017.
You Should Also Read:
Haunted Screens - German Expressionism in Film


Related Articles
Editor's Picks Articles
Top Ten Articles
Previous Features
Site Map





Content copyright © 2023 by Angela K. Peterson. All rights reserved.
This content was written by Angela K. Peterson. If you wish to use this content in any manner, you need written permission. Contact Angela K. Peterson for details.