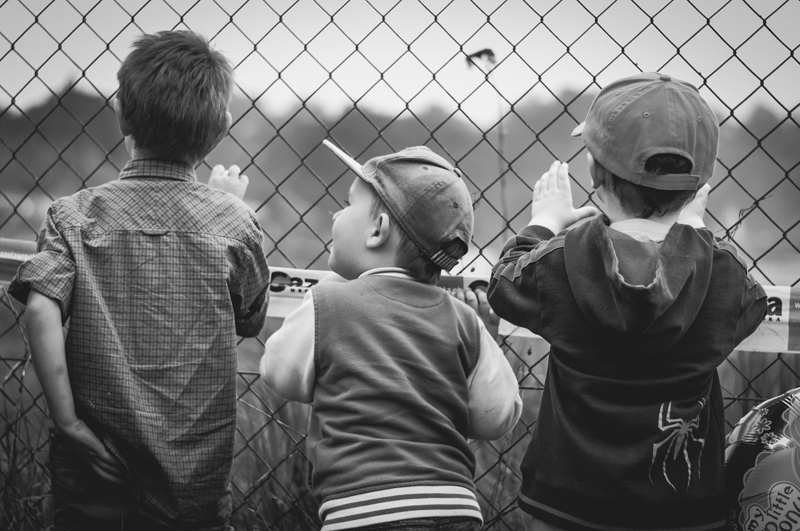 Many moms want to do something cute and unexpected to surprise their sons on Halloween, but feel that they lack the creative genius needed to do so. Don't fall into the trap of thinking this way! There are numerous ways that you can make Halloween just a little more fun for your little guy even before he sets foot out the door to trick-or-treat.

Consider breakfast: if you usually serve fried eggs (or could be persuaded to), consider adding just a touch of red food dye to the yolk. Use a toothpick to draw the dye through the whole yolk to create a bloodshot eye effect. Make sure you have the camera on hand to catch your son's reaction! Fried eggs not your son's favorite? Try a hard-boiled egg instead. Peel the egg and cut it in half width-wise. Place it on the plate with each half sitting next to each other, yolk side up. Instant eye balls!

Of course, cookie cutters are always your friends, so ghost pancakes might delight your son as much as ghost cookies in his lunch box would. To change up the flavor of the pancakes as much as the shape, consider making pumpkin pancakes: Halloween flavor, Halloween color, Halloween shape – a triple play!
If you don't have the time or energy for any of the above (because, let's face it, morning is the busiest time of the day for many families), just put a gummy worm in your son's morning milk or orange juice. You'll brighten his day without slowing down yours!

If your son takes his lunch to school, there are lots of cute things you can pack to surprise him. If not, these things also make great after school snacks. Two Ritz crackers filled with peanut butter become spiders when four pretzel sticks are stuck into each side and raisin eyes are stuck on with some peanut butter glue. Your son will be thrilled when his usual apple slices are turned into grinning mouths, again with the magic of peanut butter. Take two apple slices and fit the thin sides together. "Glue" mini-marshmallows to the other sides of the apples and allow them to rest together creating two perfect rows of teeth.

Dinner time needs to be quick in order to get out the door to trick-or-treat! Consider a quick plate of nachos. Serve two small piles of refried beans with ground beef on top of them. Top with two dollops of sour cream and two black olives. Tomato slices make a grinning mouth, ready to make your son smile back!
As hard as it is for adults to believe sometimes, the smallest things really do make the biggest impressions on children. They will talk for years about something that seems, to us, so insignificant, but for them represented a cherished event. That's why just going a little bit out of the way to make Halloween special for your son is definitely worth it!



Related Articles
Editor's Picks Articles
Top Ten Articles
Previous Features
Site Map





Content copyright © 2022 by Laura Delgado, Ph.D.. All rights reserved.
This content was written by Laura Delgado, Ph.D.. If you wish to use this content in any manner, you need written permission. Contact Laura Delgado, Ph.D. for details.