Holiday Volunteer Opportunities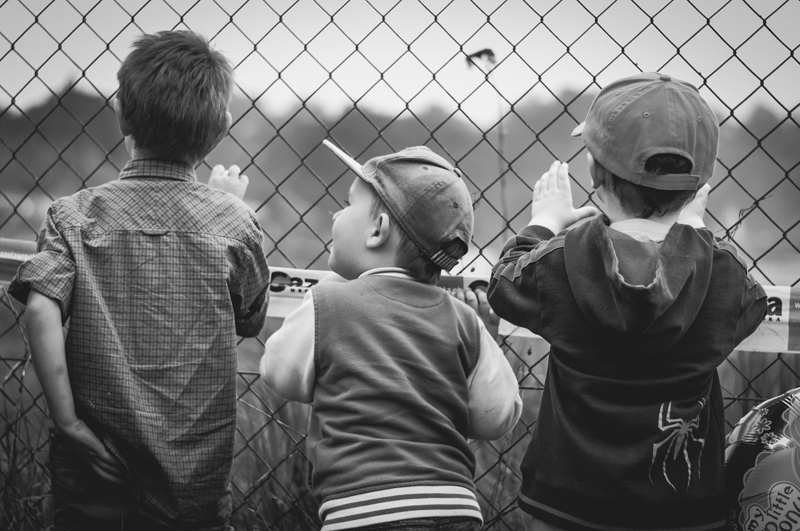 At certain times of the year, it is natural for our sons to get very excited about receiving gifts. Hopefully, they are also excited to give them to others, although the others they are excited to give them to are usually friends and family. When the economy is suffering, there are more children than ever who will not be having much of a holiday. Wouldn't it be nice to show our sons the joy of giving to people they don't know, especially to children who don't have anything else this holiday season? If you're looking for a way to show your son how to give to those less fortunate this holiday season, consider one of the following:

1. Toys for Tots: There are several ways that your son can donate to Toys for Tots. There are toy drop off locations in all major cities and at many office buildings, or you can host a Toys for Tots event in your home. Better yet, you and your son can volunteer at your local Toys for Tots warehouse.

2. Get the name of a needy family from your local church or Salvation Army and provide as much of a Christmas for that family as you decide you can. Whether that ends up being buying a toy for each child in the family or providing the family with Christmas dinner, the experience of helping an entire family experience Christmas is one that your son will not soon forget. In fact, he is likely to ask to repeat the process again next year.

3. Remind your son that some people don't even have family with whom to spend Christmas by visiting a nursing home. Either arrange a group to sing Christmas carols or bake cookies to take to the residents. Let your son see how much a simple visit can mean to people who don't get regular visitors. Sometimes it isn't about the material gifts – what a powerful lesson to teach our sons!

4. If your son is old enough, let him collect coats and blankets to take to a homeless shelter. At a time of year when his friends are looking forward to new video games and the latest sneakers, it is a stark contrast to see that the most important thing to some children right in his own city is a warm coat or a blanket for the cot they sleep on every night.

With each of these opportunities, the goal is not to make our sons feel guilty for what they have or to make them less excited about this time of year. Rather, the goal is to put the rampant materialism and over-the-top marketing in perspective for them. The glitz that they see all around them doesn't tell the whole story of this time of year. It probably doesn't even describe the experience of most of their classmates (depending, of course, on where you live). Teaching our sons early on in their lives to give something back will teach them to better appreciate all that they have. It will also make them more generous men later on in life.



Related Articles
Editor's Picks Articles
Top Ten Articles
Previous Features
Site Map





Content copyright © 2022 by Laura Delgado, Ph.D.. All rights reserved.
This content was written by Laura Delgado, Ph.D.. If you wish to use this content in any manner, you need written permission. Contact Laura Delgado, Ph.D. for details.