Classical Stretch Workout Review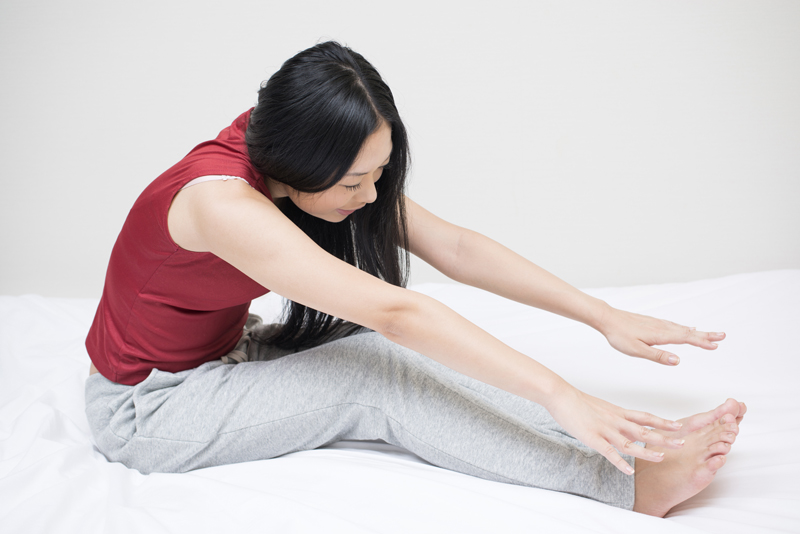 A few years ago, my physician told me to eliminate as much of the impact on my feet from exercise as I could. Even exercises generally considered to be low impact might hurt my feet due to bone changes caused by the neuromuscular disease Charcot Marie Tooth. I resisted at first, wondering how I could I get a good workout with non-impact exercise. I found one of my favorite options on public television – a 30-minute exercise program called Classical Stretch.

Classical Stretch features the Esmonde Technique, a combination of ballet, yoga, tai chi, and Pilates moves set together in flowing sequences. The program was created by Miranda Esmonde-White, who trained as a ballerina and has been involved in training for Olympic and professional athletes.

Classical Stretch offers a nice variety and blend of moves. While the workouts feel gentle to my joints, I feel both relaxed and energized after exercising with this show. The exercise includes standing work, work with a chair for balance, and mat work.

This program does require the ability to stand and move through a variety of positions and challenges one's balance. Because of this, much or most of this program may not be appropriate for someone who relies on a wheelchair. While I can accomplish most of the exercises, I do find that I sometimes must modify moves that put too much stress on the feet (such as heel raises). This program uses a variety of types of squats to strengthen the legs which may not be healthy for an individual with knee issues.

Classical Stretch has been playing on PBS since 1999. The web address for the PBS Station Finder is given below in Resources. On the website, search for the airing time for individual stations. This workout program can also be purchased on DVD.

Depending on type of neuromuscular disease, individuals with neuromuscular disease may experience differing effects from exercise. Irreversible muscle damage may occur through inappropriate exercise. Cardiac muscle may be affected in people with some types neuromuscular disease as well. As with any exercise program, consult your physician regarding the appropriateness of the type of exercise you are considering.

There are other important general recommendations for anyone with health issues such as neuromuscular disorders before beginning a new exercise program or adding a new exercise. These include: consult a physician about the possibility sessions with physical therapist or exercise specialist who knows about neuromuscular disease; build up slowly and do not overdo it; develop a balanced routine that includes aerobic exercise, light exercises for toning and strengthening, and flexibility exercises; and do not exercise to the point of fatigue or pain.

Overall, I highly recommend Classical Stretch as a challenging, yet gentle, exercise program that may be beneficial for many individuals with neuromuscular disease or other health problems.

Resources:
Classical Stretch an Esmonde Technique, (2011). Website. https://www.classicalstretch.com/ . Retrieved 12/27/12.

Quest Staff, (2009). Warning: Read Me First! Quest 16:2. https://quest.mda.org/series/exercising-muscle-disease/warning-read-me-first . Retrieved 12/28/12.

Public Broadcasting Service, (2009). PBS Station Finder. https://www.pbs.org/about/faq/station-finder/ . Retrieved
12/27/12.

Von Hatten, D., (2007). Exercise Your Options. Quest 14:3. https://quest.mda.org/article/exercise-your-options . Retrieved 12/18/12.

Van Burren, Y., (2004). Stretch Your Way to Great Health. Canadian Living Magazine.

Wahl, M., (2009). Effects of Exercise on Different Muscle Diseases. Quest 16:2. https://quest.mda.org/series/exercising-muscle-disease-series/effects-exercise-different-muscle-diseases .



You Should Also Read:
Read a review of the Discover Tai Chi for Back Care DVD.
Learn about Stress, Humor, and Neuromuscular Disease.
Read a review of the Easy Yoga for Arthritis DVD.


Related Articles
Editor's Picks Articles
Top Ten Articles
Previous Features
Site Map





Content copyright © 2023 by Jori Reijonen, Ph.D.. All rights reserved.
This content was written by Jori Reijonen, Ph.D.. If you wish to use this content in any manner, you need written permission. Contact Jori Reijonen, Ph.D. for details.