What is Functional Fitness Training?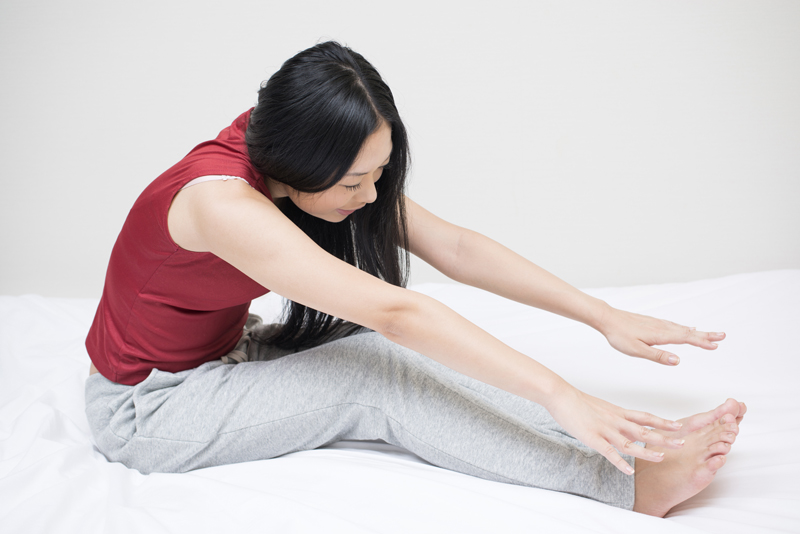 Functional fitness training focuses on increasing fitness for everyday activities. Rather than focusing on muscle isolation, as conventional weight training does, functional fitness trains the body for real-life situations.

The goal of functional fitness training is to prepare and strengthen the muscles in the body to work together in order to accomplish everyday activities, such as lifting a child or getting the laundry done. This can lead to fewer muscle strains and help prevent injury. The core muscles become stronger, and trunk stability increased. The exercises make use of the upper and lower body at the same time, using multiple muscles and joints.

During functional fitness training, free weights are used while standing and moving through positions designed to mimic those everyday activities. Other tools used include resistance bands, stability ball, and wobble board. Examples of functional fitness exercises include a standing bent over row, a one legged squat, and sit-ups on a stability ball.

At the beginning of training, the exerciser may begin with no weight at all as they learn the movement and improve balance. Special attention is given to form. Because this type of training involves the integration of muscle groups, it may be harder and more neurologically demanding than traditional exercise.

In traditional weight lifting exercises, one is instructed to perform repetitions until muscle fatigue is reached. In functional fitness exercise, however, the exerciser should not train until muscle fatigue but rather until proper form is no longer possible. The focus on form (rather than exercising to fatigue) may make this type of exercise particularly appropriate for individuals with neuromuscular disease, as exercising to fatigue can lead to degeneration of muscle in those with neuromuscular disease.

Many fitness centers have professional trainers who are familiar with functional fitness exercises. Physical therapists and occupational therapists can also assist individuals to develop functional fitness routines. By assessing an individual's everyday activities and goals, a professional can develop a personalized program to strengthen the muscles that will help improve that individual's quality of life.

Functional fitness routines can easily be developed that are appropriate for the home and can be adapted for those with physical limitations. There is also a series of DVDs called Functional Fitness, developed by occupational therapist Suzanne Andrews, available (see Resources) for use in the home. This series shows three or four levels of adaptation for each exercise, including adaptation for exercising in a chair.

Individuals with neuromuscular disease should make sure to consult with their physician first before beginning any new type of exercise. Referral can be made to a professional who understands neuromuscular disease as well as functional fitness training.

Functional fitness can help individuals with neuromuscular disease strengthen the muscles that they need to perform everyday activities. This can lead to improved balance, reduced injuries, and an improved quality of life.

Resources:
HealthWise Exercise.com website, (n.d.). Functional Fitness DVDs. https://healthwiseexercise.com/ .

Mayo Clinic staff, (2010). Functional fitness training: Is it right for you? Mayo Clinic website. https://www.mayoclinic.com/health/functional-fitness/MY01378 . Retrieved 1/10/13/.

MDA, (2009). Exercising with a Muscle Disease. Downloadable pdf file available at https://www.mda.org/publications/exercising-muscle-disease . Retrieved 1/11/13.

Shaw, G., (n.d.). Working out for Real Life Functions. WebMD website. https://www.webmd.com/fitness-exercise/features/working-out-for-real-life-functions . Retrieved 1/10/13.

Taylor-Kevin, I., (2005) Training Clients with Neuromuscular Disorders. IDEA Fitness Journal, 2:6. https://www.ideafit.com/fitness-library/training-clients-neuromuscular-disorders-0 . Retrieved 1/10/13.



You Should Also Read:
Read a review of Classical Stretch.
Read a review of Easy Yoga for Arthritis.
Learn about walking for fitness.


Related Articles
Editor's Picks Articles
Top Ten Articles
Previous Features
Site Map





Content copyright © 2023 by Jori Reijonen, Ph.D.. All rights reserved.
This content was written by Jori Reijonen, Ph.D.. If you wish to use this content in any manner, you need written permission. Contact Jori Reijonen, Ph.D. for details.