Suzanne Andrews Functional Fitness DVDs Review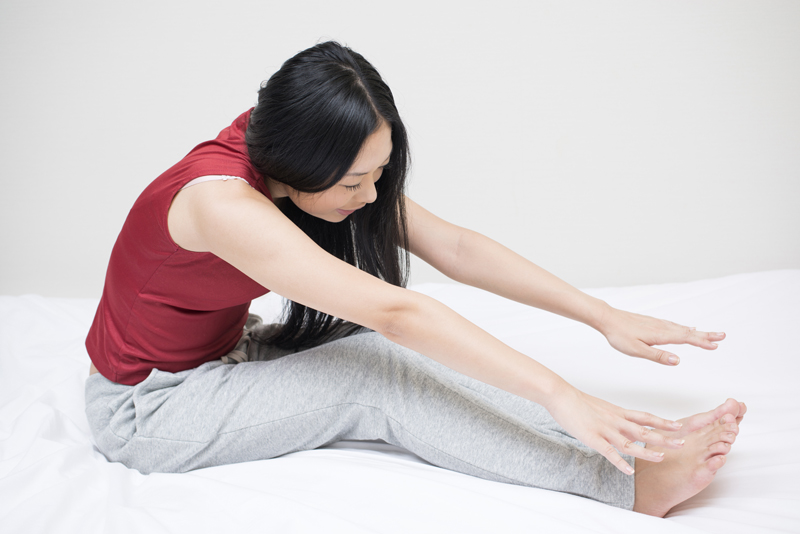 The Functional Fitness DVD series, created by occupational therapist Suzanne Andrews, provides a series of videos aimed at increasing functional fitness for those experiencing a variety of health issues. For purposes of this review, her Functional Fitness Arthritis and Functional Fitness Pain Free Back & Neck DVDs were sampled.

Both DVDs contained two fitness programs, each with about 25 minutes of exercise. Each exercise was demonstrated at between two to four different exercise levels. Instructions and demonstrations were clear and easy to follow. Most exercises had both standing and seated versions demonstrated. Some exercises also had mat exercises shown as well.

On the Functional Fitness Arthritis DVD, the first program contained a head-to-toe series of stretches aimed at keeping the joints flexible. The second program used light weights to gently strengthen the muscles of the body. This video also included a 30-minute bonus segment of a question-and-answer show called Medical Matters: Arthritis, which featured Suzanne Andrews and other medical professionals.

The Functional Fitness Pain Free Back and Neck DVD contained two programs, the first focusing on stretching and strengthening exercises for the back. The second program showed a series of stretching and strengthening exercises for the neck and shoulders. A bonus segment included a series of tips for reducing neck pain across a variety of common situations.

Each of the segments on these tapes require at minimum some degree of trunk stability, the ability to sit in a chair, and the ability to move the arms, legs, torso, neck and head. Because of the variety of adaptations shown, even individuals at a very beginning level of fitness will likely find exercises that they can accomplish.

These DVDs would be appropriate for individuals beginning an exercise program, those who are recovering from illness or injury, and individuals who have chronic health issues who require adaptations to exercise such as many individuals with neuromuscular disease. People at a more advanced level of physical fitness are likely to find that these videos do not provide adequate challenge, but may benefit from reviewing relevant DVDs to learn new exercises to add to their repertoire.

Other available Functional Fitness DVDs that may be of specific interest to the neuromuscular diseases community include Better Balance and Bone Builderr. On the Healthwise Exercise website, those interested can sign up for a weekly newsletter and access to 'health calculators' (see Resources below for web address).

While appropriate fitness routines can help individuals with neuromuscular disease strengthen the muscles that they need to perform everyday activities, individuals experiencing neuromuscular disease should make sure to consult with their physician first before beginning any new type of exercise. When done properly, regular participation in a functional fitness program such as the Functional Fitness series by Suzanne Andrews can lead to improved balance, flexibility, and strength, reduced injuries, and an improved quality of life.

Resources:
Andrews, S., (2009). Functional Fitness Arthritis DVD. Produced by HealthwiseExercise.com and WDSC PBS.

Andrews, S., (2009). Functional Fitness Pain Free Back & Neck DVD. Produced by HealthwiseExercise.com and WDSC PBS.

HealthWise Exercise.com website, (n.d.). Functional Fitness DVDs. https://healthwiseexercise.com/ . Retrieved 2/8/13.

MDA, (2009). Exercising with a Muscle Disease. Downloadable pdf file available at https://www.mda.org/publications/exercising-muscle-disease . Retrieved 2/8/13.

Reijonen, J., (2013). What is Functional Fitness Training? Bella Online website. https://www.bellaonline.com/articles/art179273.asp . Retrieved 2/8/13.

FTC Disclosure: The two DVDs reviewed in this article were borrowed by the reviewer from her local library at no cost.



You Should Also Read:
What is functional fitness training?
Learn about walking for fitness.
Read a review of the Easy Yoga for Arthritis DVD.


Related Articles
Editor's Picks Articles
Top Ten Articles
Previous Features
Site Map





Content copyright © 2023 by Jori Reijonen, Ph.D.. All rights reserved.
This content was written by Jori Reijonen, Ph.D.. If you wish to use this content in any manner, you need written permission. Contact Jori Reijonen, Ph.D. for details.