The Five Things Every Mom Needs In Her Purse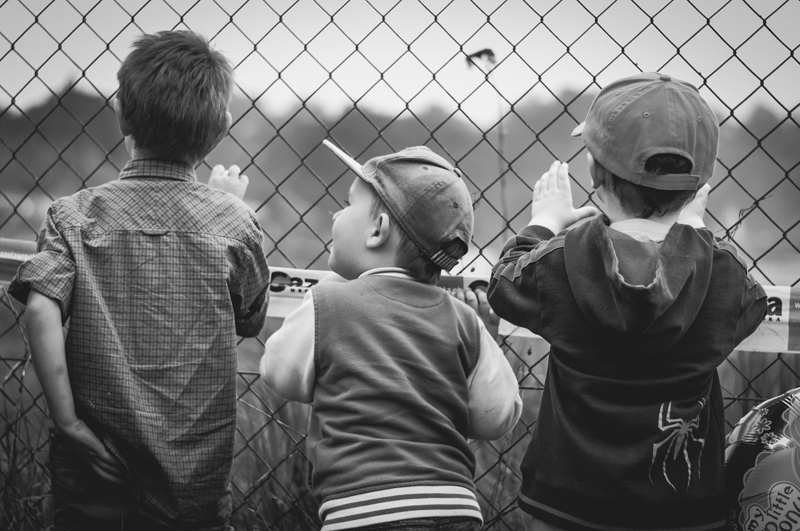 Most moms breathe a sigh of relief when their toddlers graduate from diapers since it means no longer having to haul around a diaper bag. What's great about a diaper bag, though, is that you always have what you need right there. When you go back to a purse, you run the risk of not having the one thing that you always had handy in the days of the diaper bag. Is it possible to carry only a purse without risking coming up short when you reach for a preschooler necessity? It is if you remember the five things you should never be without.

1. Snacks. This one is a no-brainer. Of course, the specific snacks you keep depend on the tastes of your son, but something simple and self-contained is best. Try protein bars. They work for him and for you and they have staying power.

2. Wipes. Spilled drinks. Spilled food. Stained clothes. Dirty faces. Enough said. They come in handy purse packs and you'll find yourself using them even when you're not with your son. They work better than any "to-go" laundry pen for stopping stains on your clothes.

3. Entertainment. Depending on the age of your son, this can be as simple as a Hot Wheels car or a purse-sized notebook and pen for drawing/writing. I realize that with the advent of the smart phone and tablets, entertainment is built in for toddlers through teens, but some moms (including yours truly) have a visceral reaction against using electronics as a pacifier. If your son is allotted 30 minutes of screen time per day, for example, and he gets to use it in the doctor's office waiting room, that's great, but keep in mind that it's always a good idea to have something else on hand to give him if he gets bored or antsy. That way, you'll never be in a bind if the battery goes dead!

4. Spare clothes. I know this one is tricky, and it depends on two things: the age of your son and the size of your bag. If you carry a tote bag and have a preschooler, it's a must. If your son is older and/or your bag smaller, just make sure you have a set in the car. Even older boys do things to their clothes during the course of a day that make a mom shake her head in wonder. Having spare clothes will enable you to run that errand or visit that friend when you might otherwise have to head home.

5. Band-Aids and a needle and thread. It may seem silly to group them together, and beware tired moms – don't sew shut the gash in the knee and put a Band-Aid on the ripped shirt! Seriously, though, Band-Aids will keep blood off of clothes and will reassure toddlers that you have fixed their boo-boos and needle and thread will keep that small tear from becoming a big one. Did you ever notice how boys can't leave small holes alone? Fortunately, these two things only take up a tiny corner of your makeup bag. Oh, and you'll be the hero of every other mother you meet who laments not having one of these crucial items!

Ditching the diaper bag is one of the first signs that your son is growing up, and as long as you keep your purse stocked with these key essentials, you can enjoy this phase of his life as much as you loved the baby phase.



Related Articles
Editor's Picks Articles
Top Ten Articles
Previous Features
Site Map





Content copyright © 2022 by Laura Delgado, Ph.D.. All rights reserved.
This content was written by Laura Delgado, Ph.D.. If you wish to use this content in any manner, you need written permission. Contact Laura Delgado, Ph.D. for details.