Genetic Testing - To Test or Not to Test?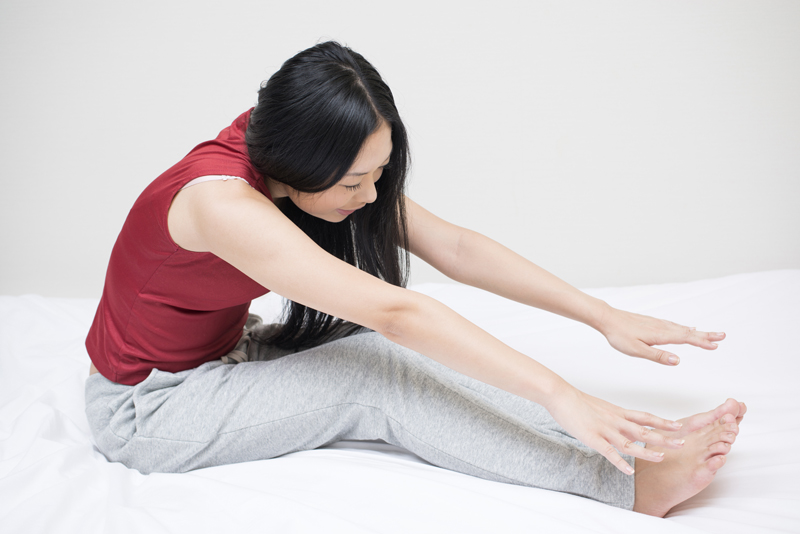 Many neuromuscular disease diagnoses can now be confirmed by genetic testing. But many facing the decision to test or not to test may have questions about whether or not to pursue genetic testing. These questions may become even more complicated when children are involved.

Several years ago, I was diagnosed with the neuromuscular disease Charcot Marie Tooth (CMT). My neurologist encouraged me to have genetic testing. A genetic counselor at one of the MDA Clinics helped me to explore whether or not to pursue genetic testing.

While my neurologist pushed me to have the full panel done, I balked for several reasons. First, there was the cost. In the U.S.A., Athena Diagnostics offers a full genetic battery of tests which tests for 17 of the known types of CMT. At the time these the full panel that my physician wanted to order cost over $15,000! My health insurance carrier would not help to cover the cost of genetic testing. We just did not happen to have that type of money to spend.

Next, I had to consider the "why" of genetic testing. How would genetic testing benefit me? In the case of CMT, there were not any clear medical reasons to know the specific type one has. Treatment would not change depending on type. The recommendations such as custom orthotics, AFOs and modifications to exercise would remain the same no matter what type of CMT I had. On the other hand, there have been promising research developments recently indicating that medical treatment specific to genetic type of CMT may soon be available. Further, part of me just wanted to have confirmation and specific knowledge of the type regardless of how this information might benefit me. In addition, I would not be eligible to participate in some of the research protocols without knowing the specific type.

Third, I have three children and I am not planning to have more children. Because CMT is transmitted genetically, diagnosis with CMT would have been of serious concern to my husband and me if we had not yet had our children. I cannot say if this knowledge would have changed our family planning. As the parents of three children, however, I feel compelled to know as much as I can about how CMT might affect my children. There is a strong possibility that one or more of my children has CMT: None show symptoms yet, but might as they get older.

Fourth, the possibility of discrimination based on genetic testing has been raised. What might be the implications for my current or future employment? Would genetic diagnosis with neuromuscular disease affect my ability to get health insurance or life insurance? While I am currently happy with my employment, and have adequate insurance, there remains a possibility that having a genetically confirmed diagnosis of CMT could affect me in the future.

In the end, I decided not to pursue genetic confirmation of my CMT diagnosis through commercial testing. I did allow give my blood for research purposes, which includes the possibility that researchers will perform genetic testing on my sample. At this point, I do not know my genetic type.

The specific questions that one asks and the conclusions that one comes to will differ depending on the type of illness one has, age, and other personal factors. Many of the neuromuscular diseases have effective medical treatments available that will depend on having specific diagnosis. Speaking to a genetic counselor can be invaluable in helping an individual understand the complexities of the situation, asking the right questions, and finding the answers that best suit that person.

Resources:

American Academy of Pediatrics, (2013). Ethical and Policy Issues in Genetic Testing and Screening of Children. Pediatrics. https://pediatrics.aappublications.org/content/early/2013/02/17/peds.2012-3680 . Retrieved 3/15/13.

Athena Diagnostics, (2013). Diagnostic Education: Neurology. https://www.athenadiagnostics.com/content/diagnostic-ed/neurology. Retrieved 3/15/13.

Genetics Home Reference, (2013). Handbook: Genetic Testing. https://ghr.nlm.nih.gov/handbook/testing?show=all . 3/15/13.

Madsen, A., (2013). New Guidelines on Genetic Testing in Children. Quest. https://quest.mda.org/news/new-guidelines-genetic-testing-children . Retrieved 3/15/13.

MDA, (n.d.). What Is Genetic Testing? https://mda.org/publications/facts-about-genetics-and-NMDs/genetic-testing . Retrieved 3/15/13.

National Human Genome Research Institute, (2012). Genetic Discrimination in Health Insurance or Employment. https://www.genome.gov/11510227 . Retrieved 3/15/13.



You Should Also Read:
What is translational research?
Learn about contractures and neuromuscular disease.
Find out about OSA and neuromuscular disease.


Related Articles
Editor's Picks Articles
Top Ten Articles
Previous Features
Site Map





Content copyright © 2022 by Jori Reijonen, Ph.D.. All rights reserved.
This content was written by Jori Reijonen, Ph.D.. If you wish to use this content in any manner, you need written permission. Contact Jori Reijonen, Ph.D. for details.