Meeting Your Son Where He Is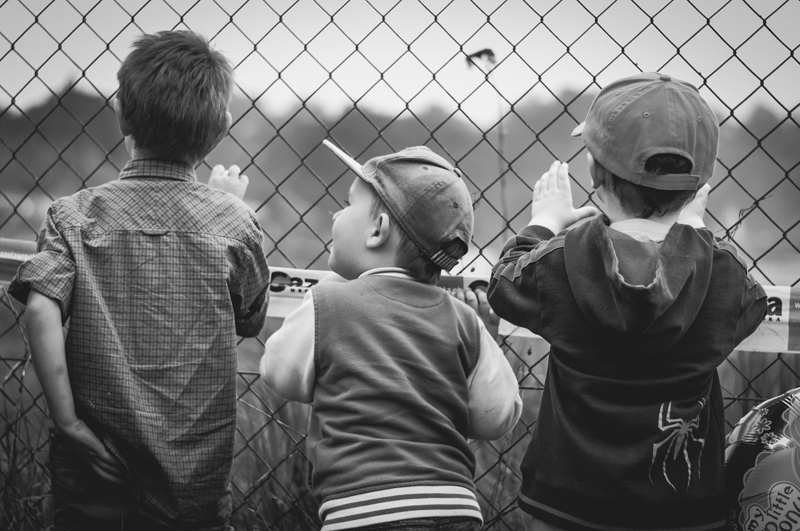 It is sometimes tempting for parents to expect their sons to know where they are coming from. For example, if a boy is failing algebra, he is grounded until he brings his grade up. If he breaks curfew, he is not allowed to go out at night anymore for a set amount of time. Such consequences are probably entirely appropriate for older boys, but younger boys may not be emotionally able to process consequences like these. When they are punished in such a manner, the point of the punishment is completely lost. If they don't understand the punishment, has anything really been gained by it?

To take an example of a younger boy: if a three year-old breaks a glass vase because he was throwing his cars and trucks instead of rolling them, is taking away his cars and trucks the best punishment? It might be. It depends on if he was deliberately misbehaving. Most three year-olds who engage in such misbehavior, though, are merely caught up in the joy of playing. Does such a boy need to be taught that destructive play can result in undesirable effects, not the least of which is the breakage of things? Of course, but often getting down on the floor with him and talking to him (and even demonstrating proper play) can be far more effective than punishing him. That's meeting him where he is. Now, a boy who has been apprised of proper play behavior over and over and just prefers to throw his trucks would probably benefit from being deprived of them for a day or two. But try talking to him after the first infraction. You may be surprised at how effective it is.

As another example, an older boy may steadfastly refuse to believe something that your other children have always taken on faith (that he's not adopted, for instance). Even though you may think your son's refusal to accept your word is ridiculous, if not downright disrespectful, rather than asserting your parental authority over your son (you'll believe I'm your mother because I told you I was your mother), try to meet him where he is. In other words, if he wants to see his birth certificate, show him his birth certificate.

On some level, this parenting philosophy sounds patently ridiculous. It sounds like knuckling under to your son and letting him dictate the terms of the parent-child relationship. Take a step back for a minute, though. Try to see it from a different perspective. All kids are very different, and we don't always know where they are coming from and why they think the way they think.

The more often we are able to meet them where they are, the more we are able to build a trusting relationship with them. Even more importantly, the less combative our households are – and that is beneficial to everyone we lie with. Try meeting your son where he is just once this week and see what kind of a difference it makes in your home.



Related Articles
Editor's Picks Articles
Top Ten Articles
Previous Features
Site Map





Content copyright © 2022 by Laura Delgado, Ph.D.. All rights reserved.
This content was written by Laura Delgado, Ph.D.. If you wish to use this content in any manner, you need written permission. Contact Laura Delgado, Ph.D. for details.