Sabbath Day Activities for Children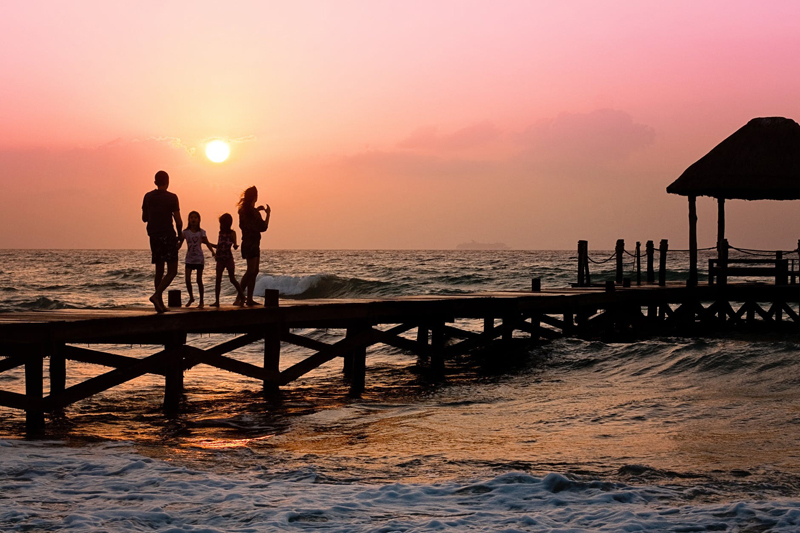 Keeping the Sabbath Day holy sometimes feels impossible when you have small children. They don't want to sit quietly and read their scriptures or do genealogy. Is it possible to teach them to treasure this day as one different from all others?

Because it can be extremely difficult to think of good ideas just when you need them (such as the moment you realize your child is painting the baby's hair pink), you may want to make a list of good Sabbath Day activities your child will enjoy. Employ your child's help in turning this into a poster. Help him draw or find pictures that represent the ideas and glue them to construction paper. Write the idea under the picture. Punch holes in the pages and place them in a binder to make a Sabbath Day idea book. This can be done on the Sabbath, thus filling one afternoon. Consider planning your Sabbath in advance. On Saturday, help your child go through the book and choose the activities he wants to do. Help him gather the materials you will need and place them all in one place, ready to use.

Keep a box of special books and toys just for Sunday. Cut out flannel board characters from The Friend and make a Sunday-only flannel board. Keep old church magazines in the box. The Friend can be read with you. Ensigns can be used to cut up for Sunday crafts. Make or purchase games that have a Sabbath theme. For example, cut out pictures of animals, two of each kind. Use them to play matching or memory games. Keep the animals in a bag or box with a simple retelling of Noah's ark.

Many children like writing letters to grandparents on the Sabbath. If they can't write, they can dictate a letter and make a card, a picture or a small craft to send with the letter. They can also make cards or gifts for others, such as their Primary teacher or their friends.

If you enjoy genealogy, use the Sabbath to get your little ones interested early. Tell them stories about your childhood and the childhoods of their ancestors. Read historical books and tell them who in their family was alive during that event. Help them keep a journal by letting them dictate a new entry each Sunday and then illustrating their entry. They might enjoy making a scrapbook from pictures or keepsakes. Go for a walk at a cemetery. If your family is buried there, this is a good time to talk quietly of that person or of life after death.

Go for a walk as a family, or invite one child to go alone with one parent. Talk about the beauty of nature, but also listen to whatever the child wants to discuss. This is a quiet bonding activity, but still has physical aspects for the restless child.

Prepare Family Home Evening. Help your child make plans for his part. Teach him to conduct a song or help him prepare a lesson. Search cookbooks for the perfect treat.

Do an activity based on your child's Primary lesson. The lessons are online at LDS.org, and you can find out from his teacher which lessons your children are on. Don't duplicate what she will be doing, but search church magazines for related activities, such as crafts or games. Review the scripture story taught that week.

Help your children memorize a scripture or article of faith. Even small children enjoy marching around a room chanting a scripture, or trying to say it with their eyes closed, their hands on their heads or while twirling.

Make puppets and flannel board stories based on scriptures. You can find patterns in the church magazines. Bring these out only on Sundays and begin by reading the story to your child, first in a children's magazine or book, and then from the scriptures. Then let your child recreate the story with flannelboard pictures or puppets.

Begin a long-term project, such as a homemade scripture story book or a special gift to send a relative. Work on it every Sunday.

Help your child write his testimony in a Book of Mormon. (He can dictate it and then draw a picture.) Add his photograph and give it to the missionaries to give someone they think would appreciate it.

Ask your Relief Society president, compassionate service leader or priesthood leader for the name of someone who would enjoy receiving surprises in the mail. Every Sunday, spend some time creating items to go into a monthly surprise package. You might prefer to deliver the package in person by appointment one Sunday. If this person can't attend church, ask your child to dictate a report about what was discussed and what happened.
You Should Also Read:
FHE Puppet Shows
Toddlers and Scripture Reading
Preschool Journaling


Related Articles
Editor's Picks Articles
Top Ten Articles
Previous Features
Site Map





Content copyright © 2022 by Terrie Lynn Bittner. All rights reserved.
This content was written by Terrie Lynn Bittner. If you wish to use this content in any manner, you need written permission. Contact Jamie Rose for details.