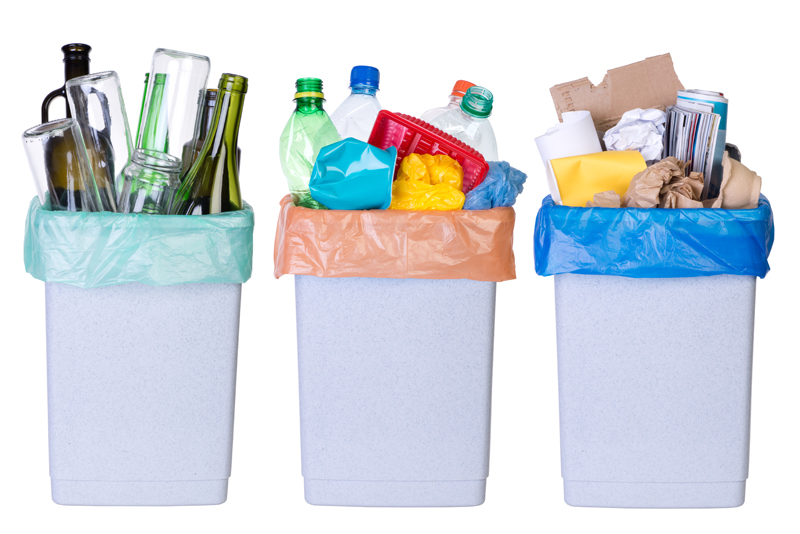 If you start at one 'end' of your house you can have a tidy home in less than an hour. The biggest issue is finding a way to organize the things that tend to pile up: mail, shoes, toys, paper. This is how our family does it: we have buckets (one for the parents and one for the kiddies) for all shoes; mail stays on the computer desk and we go through it daily; toys are picked up by children about 10x's daily (seriously); papers have to find a home asap (trash, filed, etc).

If you have lots of items as you are cleaning that are gathered up, then I would suggest giving everyone a time limit of, say 10 minutes to get the things out of the hamper and put away. Whatever is leftover is thrown out/given away. You can also do a 'earn' back – but that required space to store the stuff and with 9 people in my family I don't have room to store things indefinitely.

I don't believe Mom should have to do all the Housework. I believe the children need to be responsible and learn more responsibility for themselves. My goal is to have intelligent, self-starting, motivated adults and they will only become so as they learn to do and be responsible. Which also means I have to let go and let them. :)

I have sweeping and vacuuming assigned to a child DAILY. In fact, every time the kitchen is used it is swept. It would be unmanageable if we did it one time a day!! Vacuuming: we vacuum the family at least once a day, however, there are days that it is vacuumed about 3-5 times. This is the room we use the most, attached to the kitchen (although we don't allow eating in the family room) and gets the most wear and tear throughout the day. Other rooms/stairs are vacuumed once a week (more often, as needed). I mop at least once a week and spot mop daily, as needed.

Once a week we glass clean the entire house – but on different days. The bathroom is tidied daily and deep cleaned once a week (more if needed). Every morning the toilets are scrubbed (rim, toilet, seat, inside). Wipe down the counters and faucet. Anything that needs to be put away is put away.It is a good idea to keep a bottle of your daily shower/tub cleaner next to the shower/tub so that every time it is used it can be sprayed down. This will greatly diminish the Deep Clean time that you have to spend on the bathroom. Make sure there is toilet paper and hand towels out for guests, at all times. Using the counter rag, wipe down the outside of the toilet and the floor around it. Then you only need to mop once a week. Make sure floor boards are wiped down and you are good to go!

My children are responsible for their own rooms. They are asked to pick it up at least 2x's per day. Does it always look clean – heck no! Are we trying to get them to be more responsible in that area? YES! Here are some tips for having Tidying be quick and only a 5-10 minute job – daily. Make the bed – if the bed is made, the room looks cleaner and feels cleaner. Pick up and put away any clothes that are not where they are supposed to be and put dirty clothes in the hamper. Use a dusting tool (damp cloth, duster, etc) to dust all of the surfaces (including headboard and footbard and side rails if they can be seen). That's it! DONE!

Our kitchen is cleaned after every meal. Once a week we move all the things on the counter and clean behind them. We run probably 3-5 loads of dishes daily. Stove is wiped down after every meal. I use a knife and clean between the stove and the counter at least once a week. If you keep your sink empty and shiny and your counters clutter free then your kitchen will look and feel clean.

Make it a great one!



Related Articles
Editor's Picks Articles
Top Ten Articles
Previous Features
Site Map





Content copyright © 2022 by Tammy Judd. All rights reserved.
This content was written by Tammy Judd. If you wish to use this content in any manner, you need written permission. Contact Tammy Judd for details.