Review of Tools & Products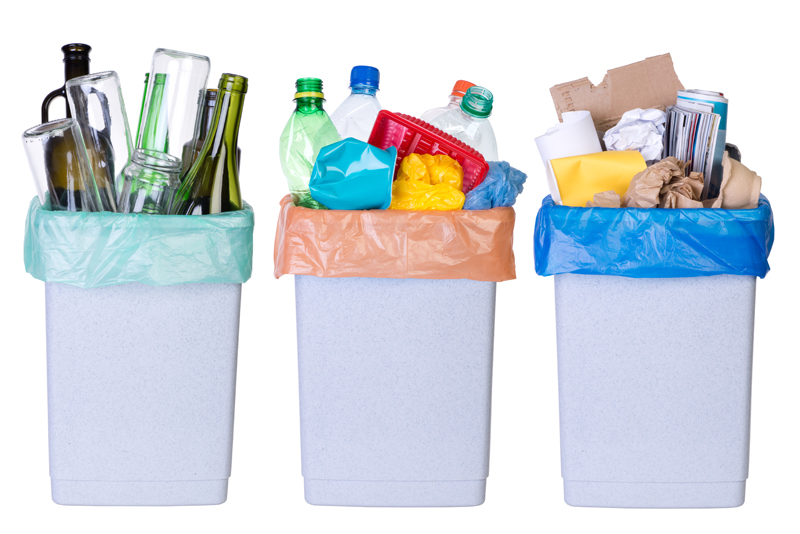 Cleaning Information
Cleaning Electronics


Ever wondered about the best tool to use to clean out your electronics - big and small? Here are a few of my favorite things!
Cleaning Product Review - Lemi Shine


Product review for Lemi Shine. Looking to know how well Lemi Shine will help the shine on your dishes, look no further!
Cleaning Supplies for Baby


Are products made especially for baby worth the extra expense and effort? Here are some ideas...
Cleaning Tools


The tools we need to clean various rooms in our home . . .
Cleaning Wipes


Homemade Cleaning Wipes are fun and easy to use!
Dishwasher Cleaning


Getting the *Sparkle* Back in your dishwasher shouldn't feel impossible! There are a few reasons why it might not be working and here are some things to consider and try to get your dishes sparkling clean again!
Favorite Cleaning Tools and Cleaners


This article is all about my favorite tools and cleaners that I use in my own home with my own family. I will share what they are and why I love them.
Homemade Cleaners


Keeping on the ECONOMICAL theme and cleaning. This week we are sharing ingredients for our own homemade laundry detergent and dishwashing detergent.
Homemade Cleaners and Soaps


Handmade soaps and cleaning products are fun to use and fun to make!
More Homemade Cleaners


More Homemade cleaning products. This time for your skin!
Product - Book Review : Family Organizing Handbook


Amy Knapp says that since each family is unique, there is no one organizing method that fits all. This book compiles strategies, tips and ideas that go well beyond time management and organizing to help your family make time for what you all most want - more togetherness!
Product - Book Review :The Ultimate Career


Product / Book Review of Daryl V. Hoole's The Ultimate Career - The Art of Homemaking Today
Product - Book Review of House of Order Handbook


A Book Review of House of Order Handbook: The Best Way to An Organized Life by Marie Calder Ricks.
Product Review - Dishwasher Magic


Product review of Dishwasher Magic Dishwasher cleaner and disinfectant.
Product Review - JAWS Cleaner


Review of the product Jaws
Product Review - Lysol Toilet Bowl Cleaner


Product review of Lysol Toilet Bowl Cleaner
Product Review - Method Floor Cleaner


We will be reviewing the product Method Wood for Good Squirt + Mop Wood Floor Cleaner.
Product Review - Mr. Clean Magic Eraser


Have you ever wondered if Mr. Clean Magic Eraser works? I will give you the skinny on how well it worked for me!
Product Review - Old English Wood Restorer


Product review of the Old English product that restores wood (either dark or lighter woods) to original beauty.
Product Review - Quick Shine by Holloway House


Product Review of Quick Shine Floor Finish
Product Review - RAISE Armpit Stain Remover


Product Review of the product RAISE Arm pit stain remover.
Product Review - Windex Electronic Wipes


An honest review of the Windex Electronic Wipes. These wipes are meant for cleaning all types of electronic surfaces.
Product Review - ZEP Commercial Floor Cleaner


This is a product review of the commercial floor cleaner ZEP for Hardwood and Laminate floors.
Product Review : Simply Clean by Becky Rapinchuk


A Book Review of Simply Clean by Becky Rapinchuk the founder of Clean Mama.
Product Review : The Dyson Vacuum


Ever wondered what all the hullabaloo is on the DYSON Vacuum is all about? In this product review I am going to list out features and benefits and dole out my own opinion on the DC14 All-Floor model.
Resolve Spot and Stain Remover Review


A review of Resolve Spot & Stain Remover
The Right Tools for the Job


Using the right tools for the job can help you get the best results from your cleaning experience. In this article we discuss how to treat walls, doors, floors and electronics.
Editor's Picks Articles
Top Ten Articles
Previous Features
Site Map
Content copyright © 2018 by . All rights reserved.
This content was written by . If you wish to use this content in any manner, you need written permission.
Contact Tammy Judd for details.