Cleaning: Special Circumstances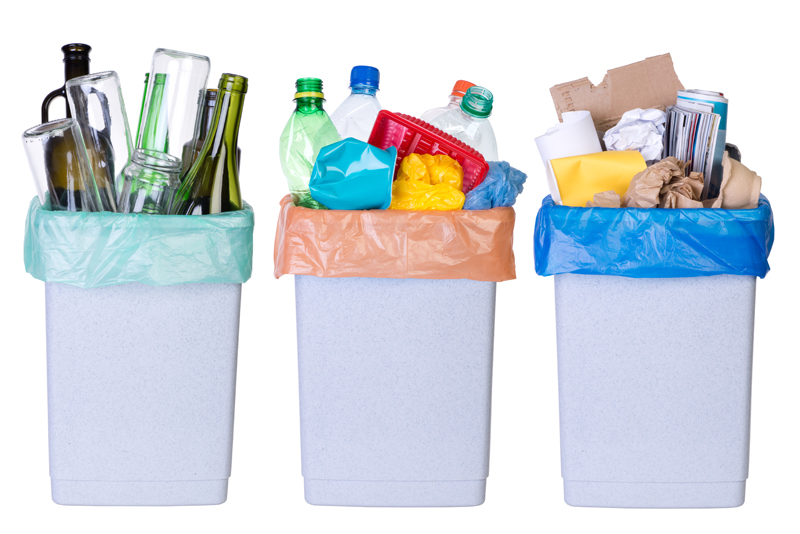 Whether it is moving, someone is sick or something else
10 Cleaning Tricks for Company Clean

Back to School


Before it is time for your children to head back to school, take some time to gather their supplies for the new year and have a clean, tidy space for them to work in.
Cleaning and Pets


When you have pets, it is good to have some cleaning hacks to make your living space fresh and clean.
Cleaning and Working Outside the Home


There are so many variables to cleaning your home. Your routine needs to fit your needs. This article is specific to those who work outside the home.
Cleaning Before Vacation


Cleaning before you leave on vacation can help make returning home a lot more pleasant.
Cleaning for a Trip


When you are leaving on a trip and family is left behind, it will serve you all well if you have some organization and cleaning efforts done on their behalf prior to your departure.
Cleaning for the Season


Clean for the Season that you are in. We will cover some basics for knowing what should be done when (or some possibilities).
Cleaning on a Budget


You have cleaning needs and you have a budget. This article helps clear the air regarding cleaning being expensive.
Cleaning The Beach


This article isn't going to tell you how to clean the beach. However, you will learn to clean different things that can be affected by your time at the beach, ie: clothing, furniture, floors and bathtubs.
Cleaning to Sell Your Home


Cleaning to get your house up on the market is different than regular house keeping. Here are some of my top tips for getting your house ready to sell.
Cleaning up after the Holidays


Cleaning up after the Holidays can be a big job - unless you break it up into easy bites.
Cleaning When You Are Leaving On Vacation


When you are returning home from vacation there is nothing worse than having to unload and unpack your things into a dirty house. In this article we will discuss some strategies to help you cope with the mess before you go so when you return you don´t have to.
Cleaning when you are Sick


When you aren´t feeling well, there are things that can help the aftermath of your recovery go smoother.
Cleaning While Getting Ready To Move


You have sold your home and purchased your new home. Now we need to box everything and keep everything cleaned.
Cleaning Your Mess under Stress


cleaning, clean, stress, mess, tammy judd, tammy borders judd, judd, tammy,
Cooperative Cleaning


Social Cleaning can not only be fun, but it can also be an effective way of completing some of your bigger projects that you find around your home! This article can teach you some tips so you can have the most success!
COVID-19 Cleaning


Learn the difference between Disinfecting and Cleaning. Also, learn the right way to clean AND disinfect your home based on the recommendations put out by the CDC.
Emergency Cleaning


When life throws you a curve ball and you are thrown into an ´emergency´ situation here are some tips for cleaning.
Going On Vacation


You schedule your vacations in advance. Now that you know that you are leaving on vacation - what can you do to prepare ahead of time so that coming home isn't such a chore?
Great Rainy Day Cleaning Projects


Looking for some great cleaning projects to do on a Rainy Day? Look no further! Sometimes having a list of things we can do (cleaning-wise) can help motivate us when the weather isn´t that great outside. You might find cleaning to be fun when you get your family involved along the way!
Move Day Cleaning


Making sure you can keep up with emergency messes and other needs on move day!
Odd Cleaning Jobs


Every nook and cranny in your home can be cleaned to make if feel brand new again!! Read on for how you can Clean in July!
Post Christmas Cleaning


Cleaning up after Christmas and keeping your Sanity!
Post Holiday Cleaning


Cleaning after any holiday doesn´t have to be a Chore. Read on for some real tips and quality ideas on how to tackle the Post Holiday Chores - quickly and easily.
Quarterly Cleaning and Storing


This article is all about cleaning when you do major food shopping every quarter. For big families this can be a time saver and a money saver. Read on for the how's and what's of our family's system.
Speed Organizing


Does pulling open a drawer or opening a closet seem frightening to you, due to the "stuff" you have stuffed in there? If this is you, then you really need an organizing session - speed style.
Summer or Winter Break Cleaning


Cleaning when the weather is hot and the children are home from school can be complicated. This article will give you some tips and tricks for how to make your Summer more fun and less stressful!
Summer Time Clean


School is out for summer and you need to find ways to keep your living spaces clean and your routines simplified. Read on for ways to help you do just this.
Editor's Picks Articles
Top Ten Articles
Previous Features
Site Map
Content copyright © 2018 by . All rights reserved.
This content was written by . If you wish to use this content in any manner, you need written permission.
Contact Tammy Judd for details.