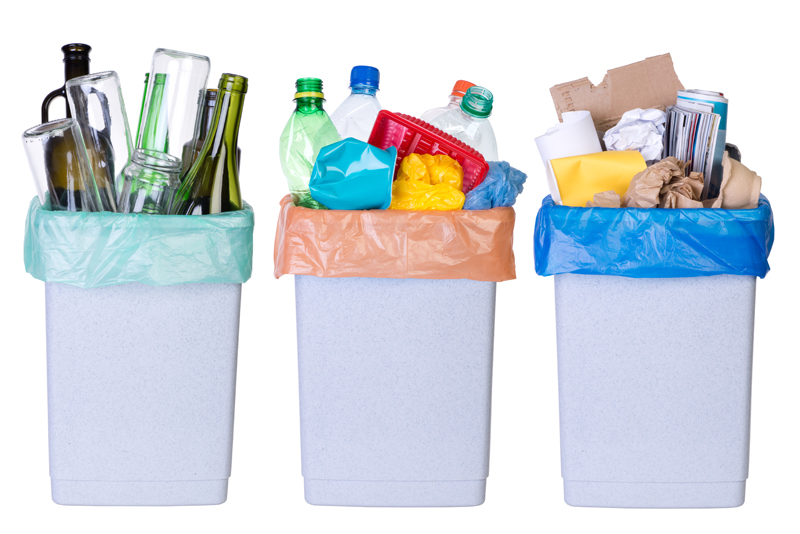 Countless ways to tackle cleaning--ongoing or as-needed.
5 Tips for Cleaning


This article contains some tips to keeping your living space sparkly clean! From something as easy as removing wax from walls and floors to cleaning your burnt on disasters from your oven!
Attacking the Clutter


If your living space has a clutter piling up then this article is just for you! Learn some simple, but valuable, tips for clearing the clutter!
Choosing your cleaning battles


Can´t do it all?? That´s okay - no one can. Sometimes it is just a matter of knowing what to choose that will have the most favorable impact on your living environment.
Cleaning AND Organizing


Our homes need constant attention - whether it is cleaning or organizing or quite possibly both. We are discussing the differences and how they can help each other.
Cleaning Basics


Some helpful cleaning basics to help you make the most of your Space.
Cleaning Floor Boards, Blinds and Fans


Sometimes the things that make a big difference in how your home looks are the trickiest things to get clean.
Cleaning for a Party


Cleaning for a party or a get together doesn't have to be time consuming or painful. Read on to discover why!
Cleaning for a Purpose


There is no reason why you only have to clean with an end-goal in mind. Sometimes just good old fashioned cleaning is just what the House Doctor orders! But, when you DO have to clean for a purpose here are some key things to remember.
Cleaning Head to Toe!


Where do you start cleaning a room? Take it from the top...
Cleaning Lamp Shades


Lampshades tend to collect a lot of dust and particles. By giving them a good cleaning, you can lengthen their life and maintain their beauty.
Cleaning Light Fixtures


Cleaning light fixtures can be a hassle. Here are some tips and tricks to get your life brighter in just a few easy steps.
Cleaning Main Areas of the House


This article was written to help you clean main areas of your house (deep clean) while you are still going through your daily life.
Cleaning on the Fly


Some tips for cleaning when you don't have a lot of time.
Cleaning on the GO!


How to clean when you are busier than anything and have multiple things to do at nearly every minute of the day.
Cleaning Organization


Sometimes just getting the organizational part of cleaning down is the most important first step.
Cleaning Suede


Suede can be quite tricky to clean. You must not use water on it as it can stain the material.
Cleaning Tips & Tricks For Your Home


Some helpful tips and tricks for making the most of your cleaning time.
Cleaning Tips to Make Your House Sparkle


We will be sharing tricks to save you time and make cleaning your home more fun and easier to do!
Cleaning versus Organizing


Cleaning is much different than organizing. The following are some great habits to get in to so that your cleaning routine can go faster and more easily. When you have good routines down then everything can become more streamlined and fluid.
Cleaning vs Sanitizing vs Disinfecting


Do the terms Clean, Sanitize and Disinfect make your mind boggle? Read this article to learn the differences and how it applies to you.
Cleaning Your Cleaning Tools


Cleaning your cleaning tools and equipment will help eliminate cleaning time and can even make cleaning easier. Usually it is something that can be done quickly and doesn't take much time or energy.
Cleaning your Fans


Need help cleaning your fans?
Clutter Keeps You From Cleaning


Keeping your house clutter-free makes it much easier to also keep it clean
Deep Cleaning


Deep cleaning ANY room will have the same basic steps. As long as you are routinely cleaning, your deep cleaning time won't be as intense or take as long. There are always going to be some things that are necessary to do in order to do a complete deep clean.
Deep Cleaning Tips


Deep cleaning tips to help you get the most out of your cleaning time!
Deep Cleaning Your Home


Here is a great list of things that need to be deep cleaned in your living space. You can decide if you want to do them yearly, quarterly or some can even be done monthly. This list can help jump start your brain for cleaning ideas!
Easy Spring Cleaning Tips


Looking for fast and easy ways to make your living spaces sparkle? This is the article for you!
Everything Needs A Home


In order to cut down on the amount of clutter in your home you should make sure everything has a place. This makes cleaning easier and streamlines your efforts. Read on to find out what the 10 most important things to house!
House Cleaning Strategies


How to get your house sparkling quickly and efficiently. Time honored ways to get the jobs done that need to be done in as fast and as well as you can do it.
How to Clean


How to clean effectively and efficiently. Using the time you have to clean in the most efficient way can help relieve the stress of cleaning.
How to Clean Flat Paint Walls


Cleaning flat painted walls can be a giant task. Read on to hear some great and timely tips.
How to Clean Your Outdoor Grill


It's grilling season. Let's get our grills clean and sparkling and looking brand new again! Read on for tips on how to make this happen for you.
How to do Speed Cleaning Anywhere


This article is all about taking any guesswork out of getting ANY space clean - whether it is because you have company coming, going on vacation, etc. Knowing how to speed clean any space can help you even if you don't know where to start!!
How To Get and Stay Motivated to Clean


When you find your resolve to clean is waning, follow these simple tips to get your excitement back!
How to Maintain Exterior Doors


Exterior doors get a lot of use. By taking the time yearly (or biyearly, if needed) you can make your exterior doors last much longer!
How To Make Cleaning FUN!


Cleaning can be such a chore (no pun intended). This article will help you with ideas to make cleaning fun!
How To Purge and Declutter


How to purge and declutter anything in your home. From big to little spaces, it really helps getting the clutter out in order to keep your home in tip top shape. There are many ways to do it, this is mine.
How-To Clean Your Home


This article is full of tips and how-to's for getting the most out of EVERY cleaning opportunity. Once you know and understand the WHY or the HOW that the Professionals might use, it can help you streamline your cleaning routine in your own living space.
It´s All In The Details!


Cleaning is all about the details. It´s those little edges that accumulate all kinds of dirt and dust and the ones where attention should be paid in order to really call your house clean! Clean this year with an eye toward getting an edge on cleaning.
Keeping a Pristine House


Some tips and tricks to getting and keeping your house clean.
Last Minute Cleaning


Here are some tips and tricks to help you present a clean home when time is short!
Looking for Cleaning Opportunities


Cleaning can become a way of life instead of a chore. This article focuses on finding opportunities to clean everywhere.
More Simple Cleaning Tips and Tricks


Some simple cleaning tips to help you get your cleaning jobs completed efficiently and effectively!
Most Missed Areas When Cleaning


Some of the most missed cleaning places are the ones that are sometimes the most obvious to guests that come in to your home. Paying particular attention to these areas will help you feel the clean, even when guests come unexpectedly.
New Resolutions Now...


Don´t wait until January to make changes in your life. Start now, and when January comes--relax after the rush of December.
Organization vs Cleaning


You hear about organizing and the importance of it all of the time. What is the real difference between organizing and cleaning? This article gets down to the nitty gritty.
Quick Cleaning for a Party


Here are a ten suggestions for what to clean when you have company coming and you are pressed for time:
RePurposing the Rooms in Your Home


When you are merely changing spaces or trading out the "purpose" of a room sometimes you need a little extra boost for getting the job done.
Simple Cleaning Tricks


10 Simple cleaning tricks to help you get your cleaning jobs done and done well!
Spring Cleaning


When it is Springtime it is a great time to get in some deeper cleaning opportunities. Some of my favorite Spring Cleaning Activities are listed in this article.
Spring Cleaning Your Home


Here are some great tips for getting your home/living space in tip top condition just in time for the warm weather to start beginning to come your way.
Storing Your Cleaning Supplies


Where you store your cleaning supplies can make a huge difference in how quick and easy it can be to clean your home!!
Summer Time Cleaning


If you are interested in a Summer Cleaning Regime that won't be a Summer Fun Kill-joy then read on for some great tips and tricks.
Tips for Keeping Clutter Under Control


Here are some of my ideas on how to keep clutter under control...
Tools for Effective Cleaning


Here is some guidelines for making sure you are equipped to handle those cleaning tasks that you have at you living space.
Tricks to having a Model Home


Here are some tricks to having your home always look like a Model home. Easy Peasy!
Twenty-One Tips To A Deep Cleaned Home


Here are 21 Tips to have your home deep cleaned in no time. Whether you want to tackle them all in a day (eeeek!) or spread it out over a month - you will be surprised at what a difference it makes in your home. If you have older children it might be fun to divide and conquer and get the entire fami
What Is Fall Cleaning and Why Do I Need This?


You know about spring cleaning; but fall cleaning will make life easier, cleaner and healthier through the winter, and will make spring cleaning a lighter load!
When Only One of You Wants a Clean Home


What happens when you are the only person carrying the burden of a clean home? Read here for help and insight
Winter Cleaning


What kinds of things should you focus on cleaning in the Winter? Look no further for some great ideas and tips.
Your Cleaning Resolutions


It´s important to set and meet daily cleaning goals but make sure you take small bites of changes and not try to change everything all at once.
Editor's Picks Articles
Top Ten Articles
Previous Features
Site Map
Content copyright © 2018 by . All rights reserved.
This content was written by . If you wish to use this content in any manner, you need written permission.
Contact Tammy Judd for details.