Animals and Holiday Symbolism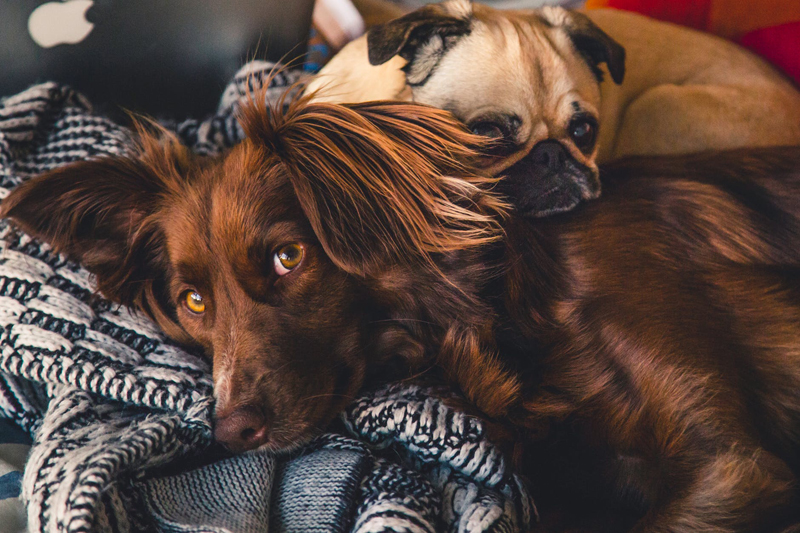 Globally, people integrate animals into their holiday celebrations through ritual practices, belief structures, fantastic stories, and meals. Animals are so interwoven into cultural celebrations that it puzzles as to why some people view animal and wildlife preservation as an act of environmental extremism. Imagine the world without the cherished animal figures of the holiday season. Surprisingly, the bridge to get to that realization is not as long as one might expect.
Cultural Significance of Reindeer:
The reindeer, "Dasher, Dancer, Prancer, Vixen, Comet, Cupid, Donner, and Blitzen," made their way into numerous hearts in 1823 by a poem from Clement C. Moore originally entitled "A Visit from St. Nicholas." The poem became more popularly known in the 20th century as "The Night Before Christmas." The Patron Saint of Giving, St. Nicholas, became more commonly known as Santa Claus with the introduction of his red-nosed reindeer, Rudolph, who flew into many hearts in 1939.
Fun Fact:
Before Santa had a team of reindeer to pull his sleigh it was pulled by a horse. Prior to his flying sleigh, Santa used to deliver gifts riding horseback. Several European cultures in the 21st century still depict him as riding a white horse.
Duplicity:
The small Artic Reindeer became extinct in the 1900's from uncontrolled hunting. Its larger cousin, the Peary Caribou are the inhabitants furthest north and are considered Santa's fabled reindeer sleigh team. The Peary Caribou face imminent extinction from starvation and low birth numbers as a direct result of planetary warming.
United States political bodies openly argued the validity of climate science in December 2011. The accuracy of the science was refuted in an attempt to apply pressure on the Obama administration to push through the approval of the expansion to the Keystone Pipeline. These political naysayers would be wise to take a long hard look at the Peary Caribou findings and listen, learn, and acknowledge empirical scientific data. In 1961, the Peary Caribou had a population of approximately 40,000. By 2009, their numbers were down to 700 and steadily declining, putting Santa's reindeer on the fast track towards extinction.
Cultural Significances of the Elephant:
On Bodhi Day, held the 8th day of the 12th lunar month, people adorn their trees with decorative elephant items and prominently display statues to pay tribute to the wisdom of this animal. It was written that the elephant was the first to acknowledge the presence of Buddha and not man. Therefore, the wise elephant is shown respect each year for sharing its knowledge.
Solstice Festival of Ganesha is a Hindu festival held December 21 - 25 to celebrate new beginnings and love. The holiday honors the deity Ganesha who was fashioned with the head of an elephant. Each year people design clay models of Ganesha and festively decorate the clay to pay their respects. They wrap themselves in colorful garments and gently chant to imbue the spirit of Ganesha into the clay models.
Fun Fact:
Some versions of lore depict Ganesha riding a lion while others stories mention that fastened to the end of one of his arms sits the head of a lion denoting strength and courage.
Duplicity:
In 1930, Elephants enjoyed an abundant population of about 10 million members. However, due to habitat encroachment and poachers slaying elephants for their ivory tusks, they were listed as an endangered species in 1989 when their total population dropped to approximately 600,000. By 2011, it was estimated that 35,000 remain in the wild. These numbers tell a story of rapid extermination for the species if people do not learn to control themselves.
While observing your chosen holiday, take an extra moment and focus on how animals have enriched your celebration experience. Inside that moment, imagine how the world would forever change if it were absent of those familiar animal icons. When we embrace and hold onto that thought we find a doorway towards understanding the importance of preserving animals and wildlife.
For those interested, share in the
Spirit of Heightened Animal Awareness.
You Should Also Read:
Warming Climate Impacts the Peary Caribou
Elephant Tusks for Black Market Seized
Keystone Pipeline Delay is Dangerous to Animals


Related Articles
Editor's Picks Articles
Top Ten Articles
Previous Features
Site Map



Follow @WildlifeWelfare
Tweet





Content copyright © 2022 by Deb Duxbury. All rights reserved.
This content was written by Deb Duxbury. If you wish to use this content in any manner, you need written permission. Contact Deb Duxbury for details.